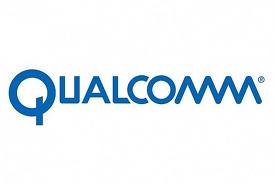 Qualcomm Technologies, Inc. (QTI) today announced that its networking and connectivity subsidiary, Qualcomm Atheros, Inc., expanded the Qualcomm IZat™ location platform with enhancements that bring precise indoor positioning capabilities to the leading brands of mobile phones, tablets and network infrastructure. IZat indoor location solutions will enable compelling consumer experiences in public places and help open revenue streams in the retail, travel, entertainment and hospitality industries.
The platform is based on Qualcomm's broad technology portfolio, including cellular, global navigation satellite system (GNSS), Wi-Fi, sensor and cloud-based assistance solutions, as well as the industry's most widely deployed location core, already found in more than one billion devices on mobile networks worldwide.
---
---
Qualcomm Technologies can now deliver new indoor location capabilities on a large number of mobile devices. The enhanced IZat location platform enables more precise positioning (within 3-5 meters) inside buildings. The Qualcomm IZat Indoor Positioning Software debuted on the latest Qualcomm Snapdragon™ S4 processors, including the MSM8960 Pro and APQ8064 coupled with the MDM9x15.
"Outdoor navigation and location apps are already an essential part of the mobile experience, while indoor location represents the next frontier in location-based applications. With the unmatched capabilities of the IZat platform, Qualcomm is enabling precise indoor location and fostering a strong partner ecosystem," said Amir Faintuch, senior vice president and general manager, consumer business unit, Qualcomm Atheros.
"Location-based apps will revolutionize how businesses reach mobile consumers and enhance their experiences in a variety of public places, particularly indoors," said Kiyo Kubo, chief executive officer of Meridian. "By working with Qualcomm and its partners, we can take full advantage of the latest mobile and network capabilities to create innovative apps with indoor positioning that deliver real value to consumers and businesses."