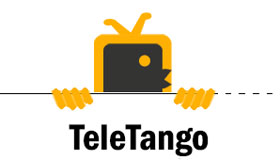 Apptarix, a Bangalore based startup has just launched TeleTango, an exciting Social TV Network for Indian Television. TeleTango converts TV viewing from a one-way media to multi-way interaction channel.  With TeleTango, TV viewers can check what their friends are watching or what's hot on TV, join friends in a show for a group chat, post opinion in Facebook and Twitter and interact with the program through opinion polls, voting and commentary in sync with the program.
TeleTango comes along with a program guide. TeleTango also provides a platform for the TV Broadcasters to host and feed the complementary digital content like trivia, gossip, exclusive picture, opinion polls and voting in sync with live TV program.
---
---
"Our target users are glued to their Smartphones and Social networks while watching TV. They want to be with their buddies, chat along, explore more and show off. TeleTango is just what they need and is poised to disrupt the way we watch TV today." said Adrish Bera, the Co-Founder and CEO of Apptarix.
Initial impressions
TeleTango enters the space where Dubba's iCouch app is operating in. And going by how iCouch has been performing in the past few months since it's release, it looks like social communications over TV shows is seeing some traction, despite it addressing a niche crowd.
However, the approach that the two have taken is very different. iDubba has split it's TV listing and reminder function and the chat/social engagement function into two different apps, while TeleTango has consolidated it into one. Furthermore, TeleTango allows chat on any TV show, while iCouch restricts it to certain TV shows only. As far as the approaches go, I'm slightly inclined towards iCouch, because at the start, less is better. I have my own reservations on how providing the whole package to a relatively small userbase, which is what TeleTango has done.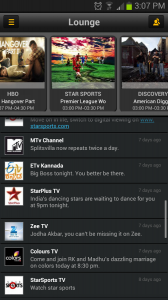 Even the design of the apps are very different. I find TeleTango's app to be cluttered with information and with elements that I think can be clicked, but can't. iDubba on the other hand provide the necessary information to the user and has a defined and intuitive workflow to it. There is no denying that TeleTango provides a user with a lot of choice, for "social" apps, you're going to need the users to come in the first place.
TeleTango can pose a challenge to iDubba and team once they gain user traction. But gaining user traction is going to be a challenge.
Do give TeleTango a shot and tell us what you think?