Photography 'happened' to Amrita Samant courtesy friend and mentor Rakesh Prakash, with whom she shot their first wedding four years ago. It was a very creatively enriching experience and that sparked off the idea of Mommy Shots, an exclusive maternity, newborn, baby and toddler photography venture.
"I always knew I wanted to work with children and it was an obvious choice to combine babies and Photography, two of my favourites," says Amrita. She was clear on one thing. She wanted to photograph babies but in a unique style, consciously keeping away from the monotony of making children pose intentionally and sometimes forcefully in front of a camera.
---
---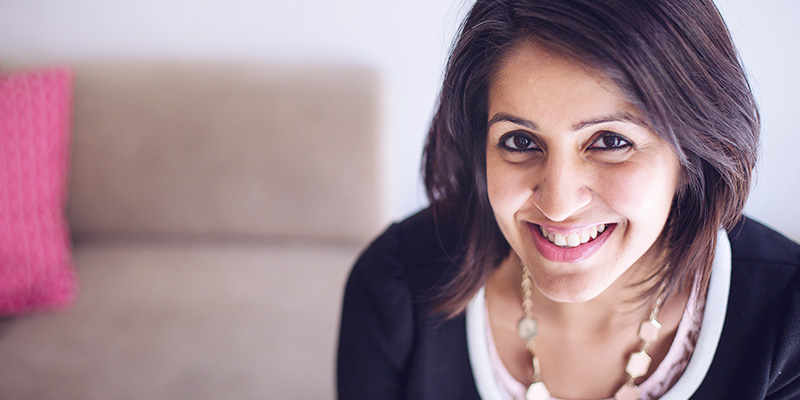 The opportunity came when brides, whose weddings they covered, got back to them to capture their newborns. Given that they came with certain expectations (set with wedding photography), it forced the duo to think beyond the traditional baby portraits done in India and try something new.
"Newborn and creative baby photography was a huge concept in the West and I saw a big market for it in India," says Amrita. This slowly paved the way for her to carve a niche and capture a baby's personality, making images personal and special for the parents to treasure.
Indeed there has been no looking back since they captured the first munchkin last year officially under the brand name of 'Mommy Shots'.
A double Masters degree holder in Human Resources (HR), she had close to seven years of work experience as an HR professional when she decided to take the Mommy Shots plunge.
Her early years
Amrita was born and raised in Chennai. She has a mixed cultural upbringing of a North Indian growing up in the South. She grew up in a family full of entrepreneurs. Her mother Veena Samant is a crafts and culinary expert who runs culinary classes in Chennai. Academics notwithstanding, Amrita pursued Art in some form or another, be it Photography, dance, theatre or writing.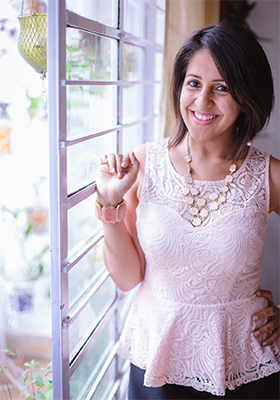 "I doodled a lot and I used to try to sketch everything my mum and siblings did," says Amrita adding that she inherited her artistic inclination from her mother.
She currently juggles between Bengaluru and Chennai and travels across India for shoots.
Biggest challenge is to keep up with children's energy
Amrita says each shoot comes with a different set of challenges but one thing is constant across shoots. "Children have an abundance of energy and I make sure I go prepared. With toddlers it is akin to a cardio workout but that ensures that I get my best shots of them," says this 29-year-old on a humorous note.
Maternity shoots are fairly easy, says the photographer, as they know what to do and improvise as they get on with their shooting. However it's an entirely different ball game when it comes to shooting children.
Amrita thinks the biggest challenge is to think on one's feet to make the most of any situation.  Often three month old babies sleep off in the middle of the shoot and Amrita adapts and captures pictures of them while they are fast asleep. .
Balancing the business and the artistic element in all shoots also gets difficult at times for Amrita. Besides, from time to time, she needs to dip into her bag of tricks to break ice with babies and kids of all age groups to make them amenable to shooting. "At the end of a hard day's work, it feels great when parents reach out to thank for the images they have received and it is great encouragement to continue what I do best," says Amrita.
A very interesting addition is 'Scrapbooking a baby's first year' with a package called 'Growing Up' where Mommy Shots does recurring shoots every 3 months to capture the various phases of the first year right from lying on their back to sitting up at 6 months, to crawling at 9 months and walking as a toddler!
Amrita's tagline is short and simple – 'We believe in stories with happy beginnings.'
Motivation, both personal and professional
Professionally, she gets motivated by improvement. For Amrita, it is very important to see herself grow each day as a person. Be it technically with her camera, to her creative ideas, how to market and build her business and team.
On the personal front, she is excited to see new parents bring their little ones for a photo shoot. "I am motivated to give them the best set of images of their child in this current phase. The happiness and gratitude after you share the images with the family is priceless," she says.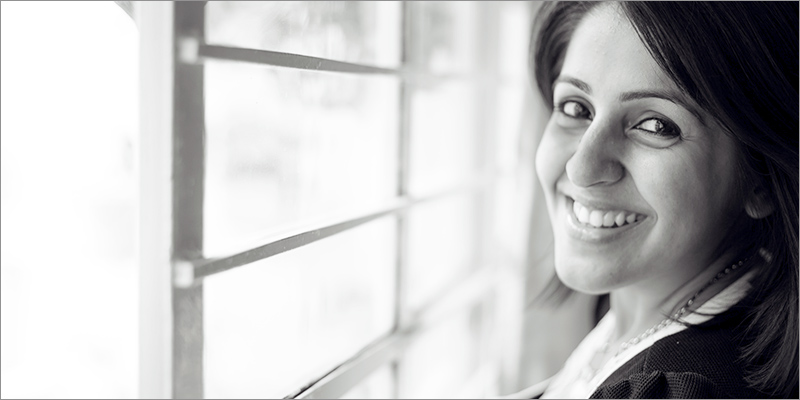 The one wow moment for Amrita was when a toddler took her first steps during a shoot. "All the squealing and excitement around me and the photography that followed made me realize one important fact. I'm lucky to be able to capture these fine precious moments for a family and also whole-heartedly be a part of their journey.  It's an absolute honour," says Amrita.
This photographer's hobbies
Working on her fitness, traveling and discovering new experiences are all her hobbies.. Though she doesn't get much time to travel, she does go out as often as possible. "The perspective and energy I come back with, makes me a lot more productive at work," she signs off.