Decoding Groww's unicorn run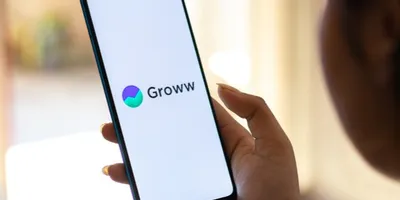 Groww has flipped the playbook by leveraging social media to build a wealthtech platform. This has helped attract customers and marquee investors, bumping its valuation 4x to $1 billion in 6 months. Now it needs to urgently find ways to monetize its growing use base to justify its lofty valuation
199681
https://yourstory.com
false
true
31
When Groww launched its broking platform in July, it knew that to compete with the much older Zerodha and Upstox it needed to expand the market, which even now stands only slightly above 1% of the country's population.
It had some experience in that. Earlier, as a primarily mutual funds platform founded in 2016, the startup took to social media not just as a part of its marketing efforts. Its founders spent disproportionate time on forums such as Quora and WhatsApp, engaging with members there on how to invest and manage their wealth. This helped them understand the market and user needs better.
In a Quora post from 2017, CEO Lalit Keshre, explaining investment concepts to a novice trader, lists options around direct stock trading and mutual funds, along with a short message at the bottom on how Groww could help. Even now, Keshre regularly interacts with more than 300 customers on WhatsApp to understand the challenges faced by daily traders. Groww is active also on Instagram and Telegram.
For its trading business, Groww kicked up its outreach a notch with TikTok-style short videos in Hindi featuring expert influencers and targeted at first-time traders. Several of these videos have gone viral, helping Groww double its Youtube subscriber base to 600,000 in four months.
Almost correspondingly, Groww's active trader base has increased, from 530,000 in January to about 780,000 in March, show National Stock Exchange data. An estimated 60% of its traders are first-timers, including from India's small cities and towns.
In the mutual funds space, Groww is adding 150,000 new subscribers for systematic investment plans, or SIPs, every month. It has also expanded into US stocks, IPOs, fixed investment plans, exchange traded funds and digital gold.
Earlier this month, the company announced a $83 million funding round led by Tiger Global Management at a $1 billion valuation, leaving others in the industry flabbergasted. Just seven months earlier, Groww had been valued at $250 million when it raised its series C round from YC Continuity.
Market leader Zerodha, a profitable 10-year-old company with revenues multiple times larger, had valued itself at $1 billion in June in an internal evaluation. Zerodha is bootstrapped and many consider its valuation conservative, but it does pose a few questions—is the 5-year-old Groww really catching up with Zerodha?
On the day Groww announced its unicorn valuation, Zerodha CEO Nithin Kamath tweeted that it was the "stupidest time" for fintech firms like Zerodha to be raising money. He wrote about remaining bootstrapped, not chasing growth, and the impact of market swings.
What seems to hve worked for Groww in terms of fundraising is its aggressive customer acquisition strategy using social media to draw in first-time traders and investors.
"Groww has grabbed a lot of mindspace among millennial investors, which has helped it grab this eye-popping valuation," said the founder of a rival wealthtech startup.
Groww, which also counts Sequoia Capital as an investor, is estimated to have spent at least $3 million so far in acquiring customers with its social media strategy, which includes Youtube.
It has expanded its product base too. Groww's multiple business lines help it achieve its different aims: mutual fund SIPs for customer acquisition, broking for monetization, and fixed investment options for customer retention.
It now needs to get its users to trade actively and invest in other revenue-generating products to even catch up with its main rivals, which are farther ahead in the race.
Videos: Engaging But Expensive
Groww's Youtube channel features select expert influencers, including Rachana Ranade, a chartered accountant known for her online stock market courses. It has also started a 'stocks in the news' series with Aleena Rais, also a chartered accountant and a Youtube influencer in her own right. Jagdeep Singh, an associate director at Groww, also features regularly, explaining the nitty gritties of the stock markets through short videos.
The startup uses its Telegram group, which has more than 20,000 subscribers, to disseminate these videos.
"Like we use Google, a large part of India searches for things on Youtube, and Groww has tapped that audience really well," said the wealthtech founder quoted above.
A senior executive at a large marketing and advertising firm said influencers with a few hundred thousand followers typically charge as high as Rs 5 lakh for social media engagements.
"Customer acquisition costs for these fintech platforms hover at Rs 800-900 per person. If companies are spending on social media influencers or expensive television ads, the cost might shoot north of Rs 1,200," this executive said.
A platform typically has to spend on marketing to acquire customers, complete KYC formalities to onboard them, and also have support channels to address their queries through telecallers or chatbots.
The social media strategy has helped Groww, whose founders come from a very different background unlike other stock brokers. Keshre, Harsh Jain, Neeraj Singh and Ishan Bansal are all primarily product managers and engineers by training, and worked together at Flipkart building different product verticals.
Their peers like Upstox cofounders Ravi Kumar, Kavitha Subramanian and Shrini Viswanath or the Kamath brothers at Zerodha are mostly from trading and finance backgrounds.
Ticking The Right Boxes
Groww has grabbed investor attention also because of the peculiarity of its competition. Zerodha's Kamath has repeatedly asserted that he is not seeking VC money. Upstox, which raised $25 million from Tiger Global in 2019, is preparing for a US share listing by merging with a special purpose acquisition company, or SPAC. Paytm Money is backed by One97 Communications. Discount broker 5Paisa is already listed.
"Groww is at the right place at the right time, hence all the private capital is chasing the company," said the founder quoted above.
There's also global tailwind because of the US-based Robinhood, the poster boy for broking startups. The IPO-bound company's valuation doubled to $40 billion in February from $20 billion at the end of 2020 and $12 billion in September, according to this report.
Also helps that Groww's trading business holds significant revenue-generating potential. The company charges Rs 20 or 5 basis points, whichever is lower, for every trade registered on the platform.
The current reality, though, is that Groww made a paltry Rs 76 lakh in revenue in 2019-20. It sells mutual funds directly and doesn't earn commissions on them, and revenue generated through broking will only be reflected in FY 2021 filings, which are yet to be published.
Scripbox, which charges commissions on mutual fund investments, reported revenue of Rs 10.8 crore in financial year 2019-20. Fisdom, also a mutual funds platform, reported revenue of Rs 11.8 crore for the same period. But while Scripbox is estimated to have raised close to $30 million since inception, and Fisdom about $23 million, Groww has raised $140 million.
Clearly, investors are valuing Groww not on revenue multiples but on its prospects for growth.
Groww's roadmap includes building products around margin trade funding and loans against shares, which are expected to be ready by the end of the year, according to a person aware of the company's plans. The startup wants to be a destination for all investment options, from low-risk fixed income investments and government securities, to mutual funds and stocks.
"The idea is to enter into every aspect of the life of an investor and use technology to solve all sorts of problems faced by them on a daily basis," said this person.
Groww is also strengthening the platform for US stock investments. For this, it has digitized the stock buying process with four banks. While this business is still small, the company expects it can help wealthy individuals diversify their asset base from India.
The person quoted above said the company is also preparing to apply for an asset management company license, which will allow it to create investment products, moving a step ahead from just distribution.
"The future is in an AMC licence, which will pave the way for the creation of innovative investment products. That, in turn, will help expand the market further," this person said.
Keshre said Groww has much more to do on social media. "For us, it is about going really deep into solving every problem faced by an investor. It is not easy but we are razor-focussed on solving these problems and making investing simpler."
On Groww's plans to explore options around lending and its plans for an AMC license, Keshre declined to comment.
Where Is The Money?
Groww's next chapter will be its most challenging, as it seeks to build a profitable business.
According to the wealthtech founder quoted earlier, it needs to be seen if the company's valuation will hold through a complete trading cycle—a bull run followed by a bear phase.
"Listed stock traders see their market caps fluctuating with the fluctuating stock markets. This business cannot be evaluated from the typical VC-backed, growth-led model," said the wealthtech founder quoted above.
Another challenge lies in getting mutual fund customers to start trading. The mindsets of long-term investors and traders are starkly different, and it could be difficult to bridge the gap.
Groww will also need to venture beyond the metropolitan and tier-2 cities to truly expand the market. But demand for stock trading from wealthy customers in smaller cities and towns is still low. "It is all about risk tolerance versus risk capability. The tolerance to take risks in the stock market is typically lower in small towns," said the wealthtech founder quoted at the beginning of this article.
Zerodha remains the big daddy of stock broking in India with about 3.6 million active traders on its platform. Upstox has about 2.1 million active traders.
Digital-first brokers are riding a growth wave, with the aggregate brokerage industry's income increasing 8% to Rs 21,000 crore in fiscal 2019-20.
"Discount brokerage houses garnered a predominant share of the new accounts supported by their technology-driven business models. In contrast to this, some of the traditional brokerage companies lagged behind in client acquisition," said Samriddhi Chowdhary, vice president, financial sector ratings, ICRA, in a note published in September 2020.
The question now is who will become the Robinhood of India? Given the way the game is positioned, anything is possible.
Trending Now
Trending Stories
Latest
Updates from around the world