This is a user generated content for MyStory, a YourStory initiative to enable its community to contribute and have their voices heard. The views and writings here reflect that of the author and not of YourStory.
Top 5 business ideas for a student
In  2017, every young professional who are looking earn quick money with minimal investment.
Shrayan Lakhna
2 Stories
Monday August 21, 2017,
2 min Read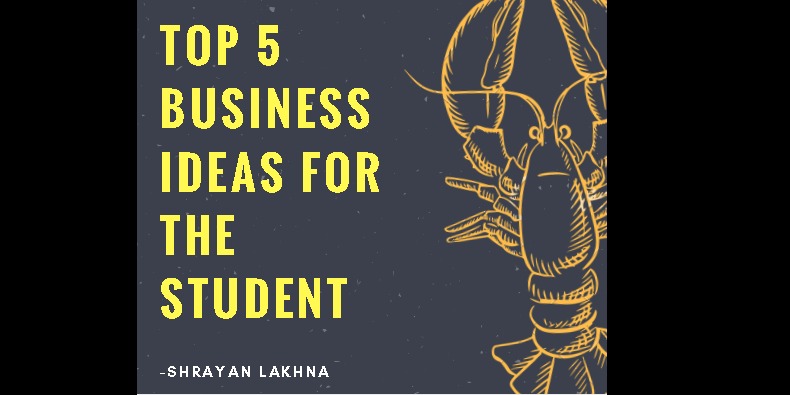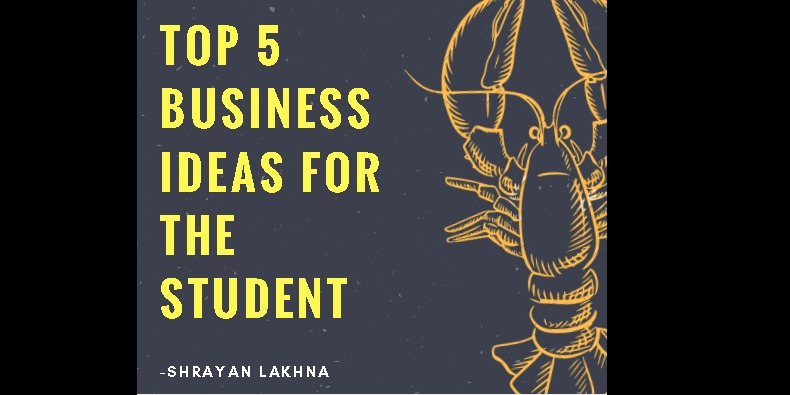 ---
In 2017, every young professional who are looking earn quick money with minimal investment. And with India's growing economy, there are lot of startup are developing now. Here are some of the business ideas which I will recommend you to start with as a student.
1. Became a Contributor
Work as the Guest blogger. Find the blogger who can sell his account of big site like Inc. , Forbes, CNN,techcrunch etc to you. Now join the various group on Facebook who required the guest post on big site for the backlinks or the promotion. They can easy pay you around $150-$200 per post.
2. Became a fashion video blogger
As every girl love to look nice so they dress well and do the make-up. So they have the knowledge of every mask-up to look good in collage or party. So you can tutorial for the video of the mask-up who help the other girl and side by side warn some money.
3. Wedding Planner/Event Organizer
If you have a strong social network and people management skill you can opt for wedding planner or event management businesses. You can use your contacts and your skill to generate revenue in this industry.
Event management business is an initiative where people comes to you to take care of all the processes in conducting their event or wedding programs. You will be the one to take care of decorations to all proper arrangements of seats and music.
You might need a commercial space but you can also start up this company in your home. The main investment would be the event management program, a computer and other accessories and internet connection.
4. Social Media Services
In collages there is the high demand of an expert marketer who can get like likes and followers to the companies on the social media platforms like FACEBOOK, PINTEREST, TWITTER OR INSTAGRAM for the popularity among the general public.
5. Drop-shiping
You can also start a services of drop ship collaborate with agency like amazon, Flipkart to delivery their goods. Cover your nearby area and earn commission per delivery.
Hope you like this article, if you want to know more business ideas, please stay tune to Yourstory for more.