This is a user generated content for MyStory, a YourStory initiative to enable its community to contribute and have their voices heard. The views and writings here reflect that of the author and not of YourStory.
From local Artisan to an Online Entrepreneur
This is a story that began before the industrial revolution. This is a tale of great challenges, promise and hope. This is the story of India's handloom and handicraft sectors.
Sandeep Varaganti - Managing Director and Chief Executive Officer at Prione
1 Stories
Sunday December 31, 2017,
5 min Read
This is a story that began before the industrial revolution. This is a tale of great challenges, promise and hope. This is the story of India's handloom and handicraft sectors.
Combined, these two sectors form the largest cottage industry in the country, with a huge economic and societal relevance. Producing close to 23 percent of cloth in the country, the handloom industry has a powerful impact on the agrarian economy as a major consumer of agricultural products who use materials such as cotton, jute, wool and silk still account for over 90 per cent of hand loom production. Meanwhile, the Indian handicrafts industry provides livelihood to six million artisans from rural communities. Even more importantly, both these industries play a significant role in empowering women through employment.
With India having a market share of $3.66 billion in the $400 billion plus global crafts market. There is tremendous potential for growth and increasing India's footprint in the global market. Yet, despite the high customer interest and a large country-wide workforce of craftsmen, the sector remains largely unorganized due to various challenges.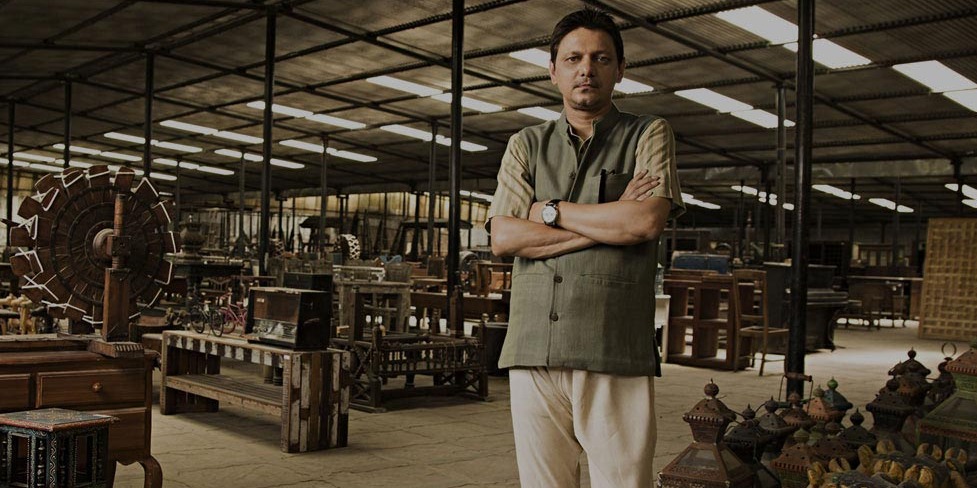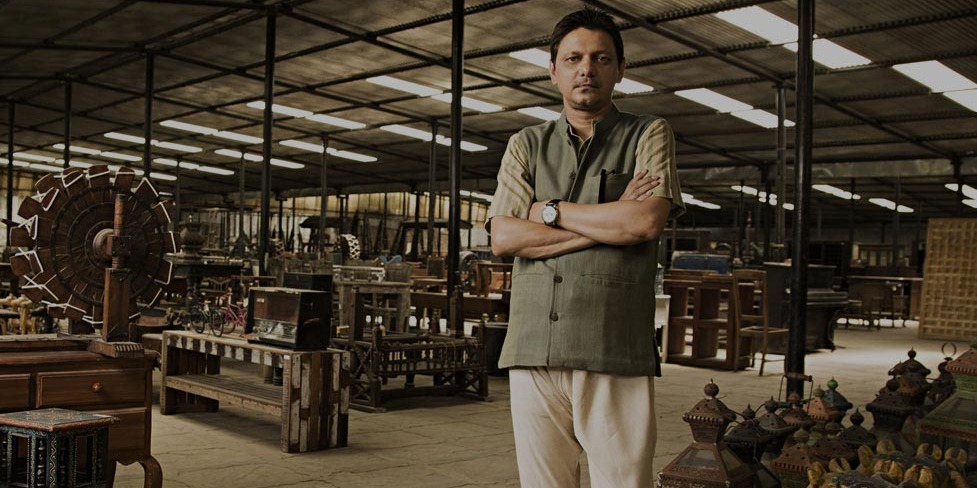 ---
Struggling to get off the ground
The Indian handicrafts and handloom industry is typically perceived as traditional and old-fashioned. It suffers greatly from a lack of funding and working capital, as banks are unable to back most artisans with credit and loan facilities due to various factors such as lack of a consistent cash flow or insufficient collaterals, etc. This forces them to buy sub-par raw materials and leaves them lacking the financial ability to adopt modern production methods.
Another major factor that is holding the sector back is the dominance of middlemen. A problem often associated with the agricultural sector, it is much the same story here, with artisans only getting a fraction of the final price. There is also a lack of aggregation of goods in this sector, as crafts and handloom production takes place in rural areas in a scattered manner.
E-commerce to the rescue?
Given the vast diversity of crafts in India, with almost every region known for its ethnic contributions, this makes e-commerce an ideal unifying medium. The online medium can enable an environment across the value chain - by providing visibility beyond individual regions, creating market demand without the crippling pressure of middlemen, and establishing strong supply chain ecosystems.
But even the move online for them is fraught with challenges and uncertainties. Bringing a change in the mindset of the artisans and building their trust will not be easy. Upskilling artisans with computer knowledge, imaging of products, inventory management and fulfillment efficiency will need close collaboration. Infrastructure requirements in terms of internet availability and logistical support remains a concern as well.
This is where an expert helping hand is needed. Educating these artisans on what works best on the internet, digitizing their products and managing their online account, can go a long way in creating a positive impact towards the financial inclusion of artisans.
Weaving a success story with technology
Let's look at the areas where e-commerce can bring together the realities, challenges and potential of the Indian crafts industry for business success:
Structure: e-commerce can provide the right support to create a sustainable system of artisan organization and classification, enabling collaboration with mutually aided co-operatives (MAC) and 'for-profit' entities.
Access to raw materials: Today, artisans struggle for viable access to locally available quality raw materials at affordable prices. The online route can provide them with wider access to suppliers and better economies of scale.
Access to markets: Partnerships with e-commerce players can provide mutually beneficial models to bridge supply, demand and procurement pulls-and-pushes across diverse markets (see below)
The Enabling Business Models of e-Commerce
Tie-up with government craft bodies - Flipkart's 'Abhiyaan' program, Amazon's 'Kala Haat', and Snapdeal's 'Handloom Store' are examples of this model
End-to-end involvement - FabIndia provides infrastructure, an extensive supply chain system, access to capital, raw materials, technology and systems, quality guidelines, and timely payments to 55,000 craftsmen
Online access to markets – e-Commerce players like Craftsvilla, Mymela, GoCoop and Weavesmart help artisans sell their work on their websites. Jaypore and Indusdiva provide design inputs.
Effective information dissemination: For sustained success, the artisan needs to effectively engage with his buyers. The online platform can translate the richness of art into interactive purchasing experiences that enable the buyer to interact with the craftsperson and know more about the art's story and region.
Sustained and better returns: Listing on an online platform can help the craftsperson sell directly to a huge online population at better prices without the middleman cannibalizing their margins.
The climb towards new-age entrepreneurship
Sustainability is the key towards ensuring the survival of both the artisan and his/her craft. This industry requires a model that understands its uniqueness and aligns itself to the artisans' needs. E-commerce, thus, needs to build a community around the critical stakeholders of this industry – the entrepreneur, financial institutions, suppliers, technical trainers and design institutes.
For an industry with huge potential in terms of revenues and employment, it is highly eco-friendly, with one of the lowest carbon footprints. Initiatives by the Government and other industry bodies, along with innovations from e-commerce enablers will elevate craftspeople to the ranks of new age entrepreneurs, who will significantly contribute to the nation's GDP and join the march towards a Digital India.