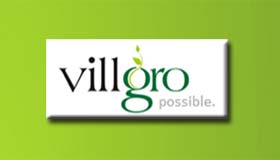 Villgro Innovation Marketing Raises Seed Capital
Plans to expand innovative last mile distribution platform in South India 
Chennai, India, April 12, 2012: Chennai based Villgro Innovation Marketing Private (VIM), an innovative rural distribution company, has raised a significant seed series investment from US-based investment firm Unitus Seed Fund and a group of angel investors to further expand its operations in South India. Within the next five years, the company aims to improve the income of one million rural households by at least 20%-30% by encouraging the usage of sustainable & environment friendly products. Unitus Capital acted as a financial advisor to Unitus Seed Fund on this investment.
---
---
Expanding an innovative rural distribution model
VIM is creating an affordable, low cost rural distribution channel for sustainable products in agriculture, dairy, water and energy to improve rural livelihoods. Since its inception in 2009, VIM has sold products to more than 6,000 farming households in the Erode district of Tamil Nadu and improved their farm income on average by 20%-30%. An estimated Rs 8 crore (USD 2 million) of additional wealth has been created for these farming households over last 3 years.  With the new capital infusion, VIM plans to expand distribution operations, increase product portfolio and build internal systems and management capability.
VIM has created an interesting independent sales agent model of Village Level Entrepreneurs (VLEs.) VIM recruits well-connected VLEs from the local communities, trains them and then deploys them to provide advisory-driven sales to small farmers. The VLEs earn sales commissions which can substantially increase their income putting more money into the local village economies.
"Our strength lies in understanding the needs of underserved small farmers and then providing them with affordable, high-quality products which improves their farm income very quickly," said Mr. Ashutosh Sinha, CEO, Villgro Innovation Marketing  "We are excited to have additional investors to partner with us as we continue to refine our business model and systems in order to build a significant company bringing prosperity to rural India."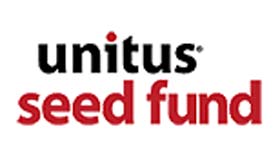 "We are thrilled to make a seed equity investment in Villgro Innovation Marketing," said Dave Richards, managing director, Unitus Seed Fund. "We have seen the promising operating results that the company has achieved over the past year and believe they have significant potential to bring improved livelihoods to many struggling farming families."
The rural distribution opportunity is huge
The rural India market includes 770 million people in 150 million households and 0.6 million villages. Rural India annually spends USD 425 billion which is growing at 15% annually.  Over the next five years, VIMPL plans to reach to over a million rural households in 15,000 villages through 3,000 Village VLEs.  VIMPL believes that sustained and improved income levels of rural household will be instrumental in breaking the poverty cycle in rural India.
VIM, founded in 2009, is a cash-and-carry (wholesale) business for distributing products which improve the livelihoods and living standards of small and marginal farmers in India. Sales are made inside villages through individual Village Level Entrepreneurs (VLEs) sales agents.  VIM employs an in-market participative product testing and evaluation process to select affordable / lowcost products which are customer validated. VIM is based in Chennai and currently operates in Tamil Nadu.   For more information, see  http://villgrostores.comAbout VIM
About Unitus Seed Fund
Unitus Seed Fund, founded in 2011, makes seed stage equity investments in startups which have potential for improving the lives of those living at the base of the economic pyramid. Unitus Seed Fund is an initiative of Unitus Labs and part of the Unitus family of social enterprises which are focused on market-based solutions for reducing global poverty. Unitus Seed Fund is based in Seattle and Bangalore. For more information, see http://unitusseedfund.com