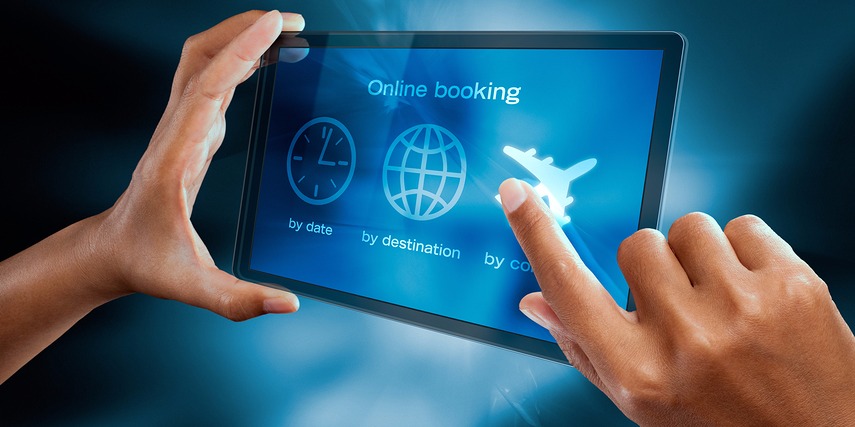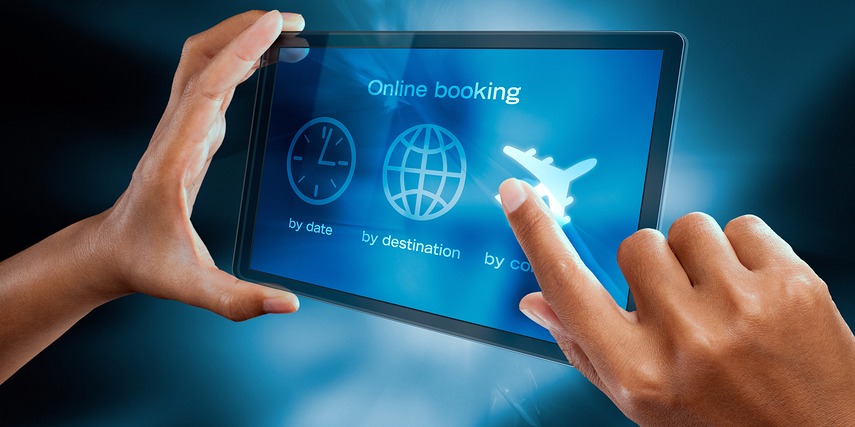 ---
Travel Industry: Today and Tomorrow
Today's traveler is far from the age-old conventional one who would first travel for miles to book tickets and then have no idea what to expect at the travel destination, the accommodation, the possible excursions and so on. The trip taken with such vague plans would also mostly turn out to be a harrowing experience for the traveler. The traveler today wants to make informed decisions even at the expense of performing extensive research in order to avail the best deals and packages. 
---
In order to serve this audience, different online channels began coming up with a multitude of solutions for the new age traveller. This led to the rise of online platforms that were fully dedicated to offering users very possible solution that a traveller usually looks for thereby ensuring more than just a pleasant stay.
This also saw the rise of many middlemen (or travel agents as they are popularly known) who began playing the intermediate role between the customer and the travel service providers. This is when marketplaces emerged and began to gradually phase out these middle men. Consumers who sought to purchase travel facilities eventually got direct access to the suppliers.
Travel booking and reservations by visiting travel agencies or ordering by phone have been long overtaken by travel websites and mobile apps which have largely facilitated making digital travel arrangements progressively easy.
---
The new age traveller is increasingly depending on planning and book travel arrangements well in time before the actual trip via travel ecommerce sites. Internet users are enabled by these travel ecommerce site to prepare their very own itineraries with the help of online tools, price comparison websites or portals that allow reviews, which frequently provide visitors with the option for directly booking accommodation at the desired locations.
The Surge in Travel Ecommerce
---
E-commerce is creating new and exciting opportunities for the global travel and tourism industry. Travel and tourism oriented institutions and Internet companies are joining to tap the potential market created by e-commerce. Travel and tourism service providers are increasing joining the online platform to tap into the splurging customers in the Ecommerce market.
Witnessing the huge success of these marketplaces numerous start-ups got the initial boost and motivation to come up with replicating models in the tourism and activities domain. All this has enabled a tech savvy user, planning to travel, get easy access to the best possible deals online.
In the year 2016, the total global online sales were 564.87$ billion. This figure is expected to scale to 755.94$ billion in 2019.
---
According to a study the global online travel market is expected to reach $1,091 billion by 2022 with the highest growth in the Asia-Pacific region.
The increased internet penetration, increasing disposable income of people in emerging markets and the comfort with which travel options can be researched online are some factors that collectively contribute to the growth of the global online travel market. Airlines, car rental service providers, hotels etc. which offer to book facilities on their websites constitute a large part of the market - accounting for 57% of the entire online travel market revenue by 2015 - Allied Market Research expects a gradual decline in this market share as online travel e-commerce sellers expand their offerings to increase their customer base.
Smartphones as a booking platform, which in the present scenario constitutes for two-sevenths of the market revenue, is expected to witness significant growth in the next five years due to continuously increasing penetration of smartphones coupled with growing confidence in the safety of mobile payments.
The Drivers for Growth
Travel Industry has been evolving at a raid scale and so has the travel ecommerce market. Today, the customer is at extreme ease while making travel plans, online booking of travel is becoming increasingly convenient now. More than 50% of the traffic and transactions which are being conducted are done using mobile apps and mobile websites. The crucial drivers of this growth are:
1-Improved Technology
2-Increase in the Internet Penetration and Smartphone users
3-Increasing Credit/ Debit card penetration
4-Increasing disposable income of the middle class
5-Rising popularity of Mobile Wallets
---
The travellers are prepared to experiment with unique features and are ready to spend on enhanced experiences. This sector has immense potential and still needs to be worked upon. The tours and activities market still holds scope for welcoming players coming up with innovative interventions .
The Future of Travel Ecommerce
Owing to the increased penetration of smartphones and internet there is huge scope for expansion of travel e commerce sector in the near future. Data analytics and Big data can be deployed to achieve this. Upon analysis of this data the service providers can gain a better understanding as to what could the possible preferred destinations be where a traveller might like to travel and the activities which the traveller might want to undertake and hence ensure to offer the services most apt to the traveller.
Undoubtedly technology will be playing a major role in the expansion of the industry. The fact that 5-10 years down the line the currently popular technologies would become outdated and customers would be shifting to some totally revolutionary invention.
Travel and tourism has demonstrated successfully how e-commerce may change the structure of an industry, and in the process create multitude of business opportunities. The deployment of customised services, non-rigid network configurations, and consumer integration will lead to marketplaces that have the potential to integrate all the different stakeholders.
The ECommerce space is brimming with personalized solutions for its customers. To effectively realize the idea of a travel-based ecommerce marketplace tailor-made solutions are being made available to the sellers. It facilitates the coming together of multiple sellers over a common platform with features that ensure that vendors sell more and customers buy the best products available on the web. Ecommerce marketplaces have become a thriving hub of business in no time at all.
The prevalent IT scenario enables this development, showing that tourism is an exciting field for application as well as research. It may also be of interest for other industries to learn from this development and to understand emerging marketplaces.
This is a YourStory community post, written by one of our readers.The images and content in this post belong to their respective owners. If you feel that any content posted here is a violation of your copyright, please write to us at mystory@yourstory.com and we will take it down. There has been no commercial exchange by YourStory for the publication of this article.


Trending Now
Trending Stories
Latest
Updates from around the world
Our Partner Events
Hustle across India