This is a user generated content for MyStory, a YourStory initiative to enable its community to contribute and have their voices heard. The views and writings here reflect that of the author and not of YourStory.
KidsZone: an e-learning portal for kids
samuel fernandes
1 Stories
Wednesday November 16, 2016,
3 min Read
KidsZone is an e-learning portal of MindStick Software Pvt. Ltd. KidsZone will help kids to learn their small alphabets, capital alphabet, educational games, numbers, fruits, vegetable, fish, rivers and many other skills. Our objective is to help child's to build a strong foundation for their future academic success by providing a comprehensive and engaging online curriculum to greatly assist early learners to succeed in kindergarten and in early elementary school programs.
It is designed to prepare kids for kindergarten. Child can learn and explore with their parents, or on their own in a safe online educational environment. We also provide FunZone, where kids can play.
Experience has shown that kids love to look through a series of pictures. According to a research it is found that these kinds of educational activities (for 5-15 minutes a day) stimulates the development of various regions in the brain. As a result, the child develops much faster than his or her peers, and child gains access to a world of encyclopedic knowledge.
MindStick Insect chart, helps in identifying different types of insects easy for your child. Pictures makes learning easy and interesting. Insects is the first chart in the hands of toddlers with many colorful pictures. Pictures and charts make learning fun and easy.
Many children begin as good learners and seeing this chart can help them begin to learn different types of insects. Whether your child is in kindergarten, or going to attend preschool, this is a great idea to teach your children. The younger a child, the more easily he/she can absorb new knowledge. It's important to make use of this ability while it's available. This Chart is a chart for kids between 2 years or above of age to learn different types of insects.
Kids will love this and find learning through this chart easy and fun. We have created the chart below to assist your child in achieving this milestone. This chart is very useful for kids. This chart will help your kid to learn about different types of insects. This chart catches the attention of tiny tots and makes them aware of the names of insects.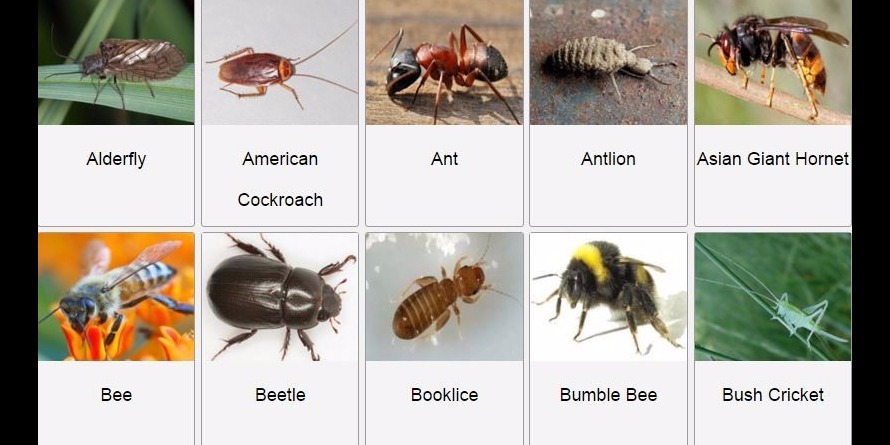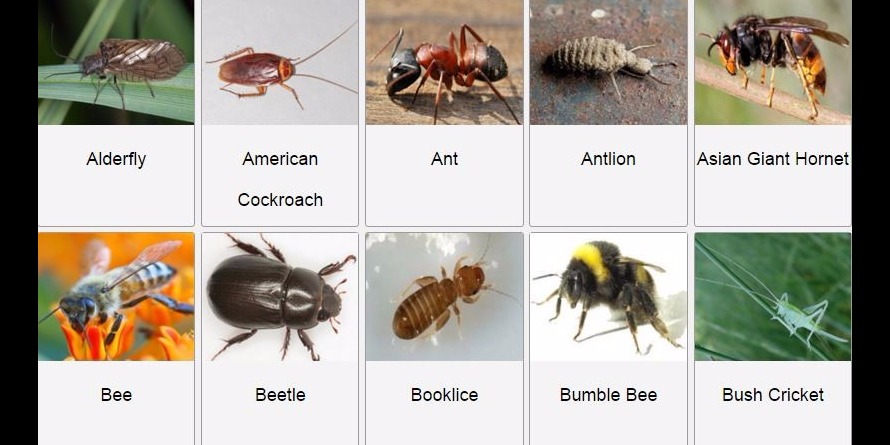 ---
A Wonderful Visual Learning Tool for kids. This chart creates a visual impact on the minds of the children. Insects Wall Chart is a Great Way of helping kids to learn insect name. This chart can be put on the walls of a school or at Home for easy reference. Children can learn the different types of insects without any effort and can have fun while learning. This chart is suitable for the preschool learning, UKG and LKG. This chart is suitable for even toddlers. It also introduce the early learning for toddlers.
This Chart covers all Kindergarten essential concepts. These charts can impart learning through naming and identify familiar associating with words, objects, reading and talking about the pictures.