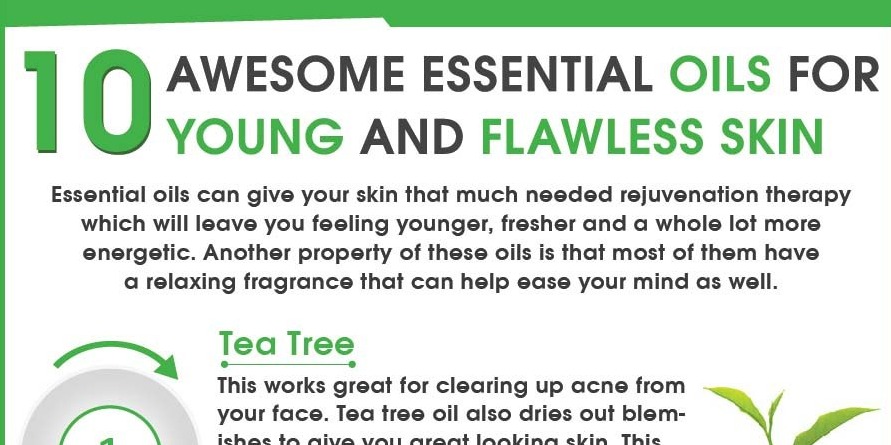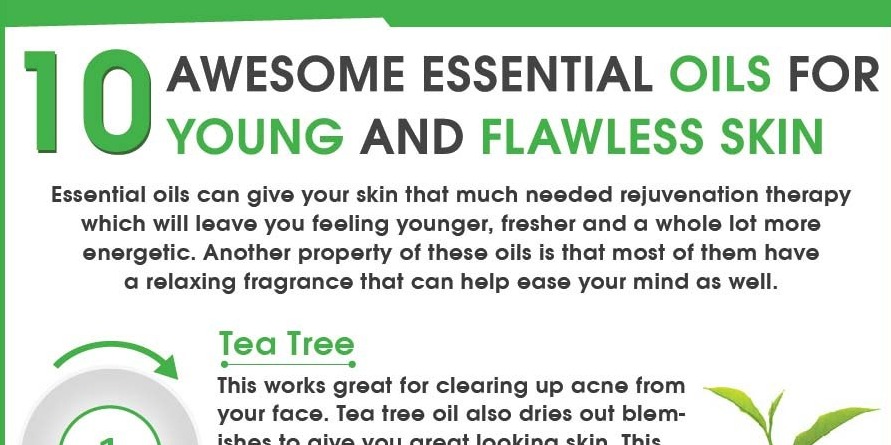 ---
Essential oils are remarkable elixirs with a broad range of benefits. Harnessing the benefits of essential oils is a holistic way to improve your physical, emotional and mental health.
The best organic essential oils have the ability to heal skin, fade signs of aging, regulate oil production and refine the texture of skin. It is important to use the right oils for your skin type to get the maximum benefits. Using an oil that does not suit your skin can lead to irritation, so it is recommended to mix essential oils with carrier oils before applying. When used properly these oils will help alleviate a large number of skincare issues to give you flawless, radiant skin.
You can also create your own DIY skin care products using essential oils, targeted at different skincare needs. Essential oils contain potent compounds and deliver concentrated nutrition to the skin.
To find out more about the benefits of essential oils for your skin, take a look at the infographic below.
---
This Infographic – 10 Best Essential Oils For Skin - Was Created By Fixyourskin.com
Want to make your startup journey smooth? YS Education brings a comprehensive Funding Course, where you also get a chance to pitch your business plan to top investors. Click here to know more.
This is a YourStory community post, written by one of our readers.The images and content in this post belong to their respective owners. If you feel that any content posted here is a violation of your copyright, please write to us at mystory@yourstory.com and we will take it down. There has been no commercial exchange by YourStory for the publication of this article.


Trending Now
Trending Stories
Latest
Updates from around the world
Our Partner Events
Hustle across India