This is a user generated content for MyStory, a YourStory initiative to enable its community to contribute and have their voices heard. The views and writings here reflect that of the author and not of YourStory.
GST Simplified 1.0.... It is not difficult
Lot of doubts are mounting as far as implementation of GST is concerned.. article takes a peek into how GST can help improve life after demonitisation.
vanita rathi
1 Stories
Tuesday November 29, 2016,
4 min Read
Office in near future is expected to be a place where we want to be around. It is going to be a happening place where one looks forward to go every morning. We can anticipate that on Monday morning we wish a first thing would be to jump into our office to do the job we are passionate about. We can hear music of our own choice while answering or understanding conversation with client or an employee. With no papers around and minimum cash to be handled, with online banking transactions and least commuting, we are here to live our dream life.
Goods and Services Tax(GST) is going to be a major contributor to our dream life. We can expect that India would be an organised community wherein all the people thriving and paying their dues as and when collected. Every person would be part of a chain of life cycle of a product or a service and they would happily pass on with ease , with few compliance requirements , to the next person on the chain. When all the transactions being recorded, a person can sleep much peaceful, giving rise to much happier and thriving society.
There is lot of buzz of demonitization drive of central government and we have in store from April 17 a new game changer.Simply put, GST would be an amount of tax on every transaction in the chain of supply of goods and services. Lot of changes are happening and GST will make lives easier for all. You may not agree at first instance, however when we go beyond the hitch of cloud of changes that we need to put into habits of doing business in this country, we can see through the clear sky of hassle free business practises.
We will discuss these clouds i. e. habits one by one into series of articles of "GST Simplified".
First and foremost doubt that dwells on the minds of people is about recording transaction on almost real time basis to file the monthly return. All the registered businesses are supposed to file monthly return of transactions with GSTN mentioning all the details of each and every invoice. This invoice will also contain the registration details of its buyer as well. This requires a business owner to record each and every transaction at the time it is occurred so that it can capture all the details correctly into the system of accounting.
This requires an inbuilt accounting set up with each and every business, especially in case of Small and Medium entreprenuers. This very requirement raises many concerns over cumbersome practices of recording and cost of administration to be incurred by any business organisation.
Now why I propose to say that this requirement will ease life of people and society as a whole, is very strong. Once the system of accounts is established, and every transaction is recorded at real time basis, the hassles businesses face at the time of finalisation of their bokks of accounts will be minimised. They will be ready with their books at the end of every year and life will be smoother when no tension mounting around as work is already done.
As far as costs of administering the accounting function is concerned, it is going to be the cost of buying peace. When all the transactions that are occurred are recorded on time, nothing needs to be memorized. No worries and one can sleep better. Secondly, when transactions are recorded, data is available for analysis of health of business on timely basis.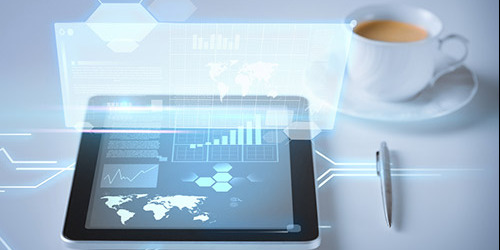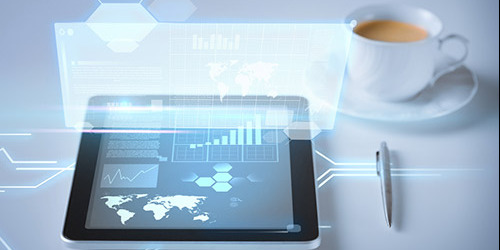 ---
Sometimes changes come up as blessings in disguise. I would share my views on processes and benefits of GST in coming few days. Would love to hear from you all. Kindly comment or raise your querries and concerns over upcoming GST.