Disclaimer: This is a user generated content for MyStory, a YourStory initiative to enable its community to contribute and have their voices heard. The views and writings here reflect that of the author and not of YourStory.
Bringing personalisation to the local shopping experience
One Local Shopping App to Rule Them All!


One of the best things about Delhi is its vibrant and colorful marketplaces, which is full of life and diversity. It offers a glimpse into the lifestyles of Delhi-ites, who love to eat and shop at big and local brands, alike.
I consider myself among those who love to eat, live &, shop, local. And, my favorite place in Delhi is Connaught Place, to go shop, eat, and for leisure.
But, the first problem that I, and probably most people encounter when they come out of the metro station in CP is to try and locate the store, or restaurant, where their friends are hanging out, or their family is shopping.
And, if the agenda is just to shop or eat there; the second problem one might face is the ability to get the information regarding discounts and offers of all your favorite brands going on at the "local" stores/outlets, like clothing, shoes, accessories etc., or happy hours at cafés and restaurants where you hang-out.
And to top it all, asking for directions while walking around in CP's circles takes the fun and excitement out of the whole experience.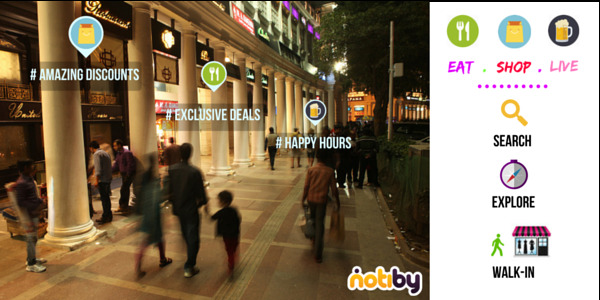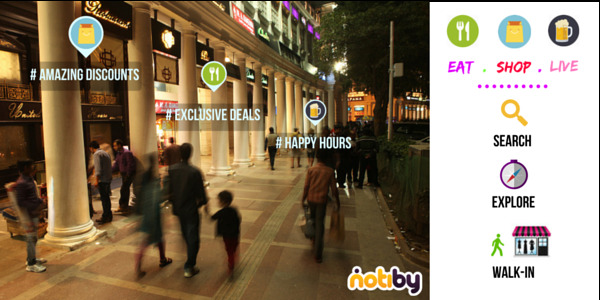 ---
So, what if I told you that there is a location based mobile app that brings the same kind of personalization, real-time engagements (offers, sale etc.), which is at par with Digital platforms, like E-Commerce and much more, to the Incredible Indian Local Shopping Experience.
It will change the way you Eat, Shop, and Live.
And, offers even more, like store location, deals & offers, instant cash-back on purchases, & even reward points for walk-ins at partner locations.
But, before we get to the juicy part, here is some food for thought.
Online Shopping Vs Local Shopping, Experience
With the introduction of e-commerce many choose to order things online, which I also do at times because of the ease and comfort, and for their discounts and offers.
E-commerce with its offerings based on previous purchases, history etc., personalizes our shopping experience, to the extent that it has changed our shopping habits, forever.
It has evolved to a point where it helps consumers streamline their online shopping experience, while maintaining continuity across channels and devices.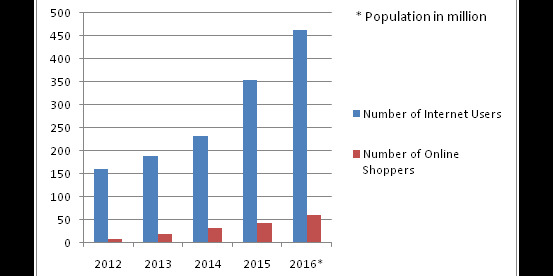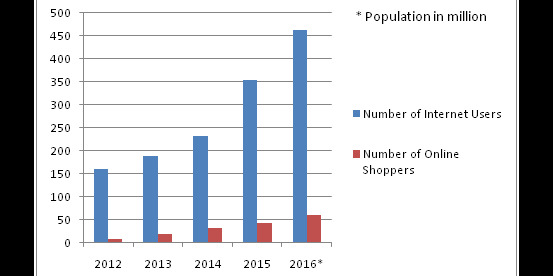 ---
According to a recent study, approximately 60 million Indians internet users (Total Internet Users - Approx. 450 mil, Mobile Internet Users - Approx.371 mil) will be buying something online in 2016. That means, more than 87% of the users are still shopping and eating-out at local marketplaces.
But, Local Shopping on the other hand does not offer the same kind of personalization, everywhere. There might be a few stores, brands, or places where you get personalized customer service, but even that cannot match its digital counterpart.
Also, there are many apps (price comparison, coupons etc.) that help consumers make in-store shopping decisions. Or, do they?
The Local Shopping Conundrum
An App per Brand Keeps the Users Away
While shopping, consumers do most of their research at home on desktops or tablets, and use mobile devices to make purchase decisions when in store.
"71% of shoppers who use smart-phones for research in-store say that it's become an important part of the experience. Smart-phones are the new personal shopping assistant for people once they're inside." - www.thinkwithgoogle.com
With the recent surge in the number of review, listing, loyalty, coupon & discount apps, local shopping has taken a new meaning.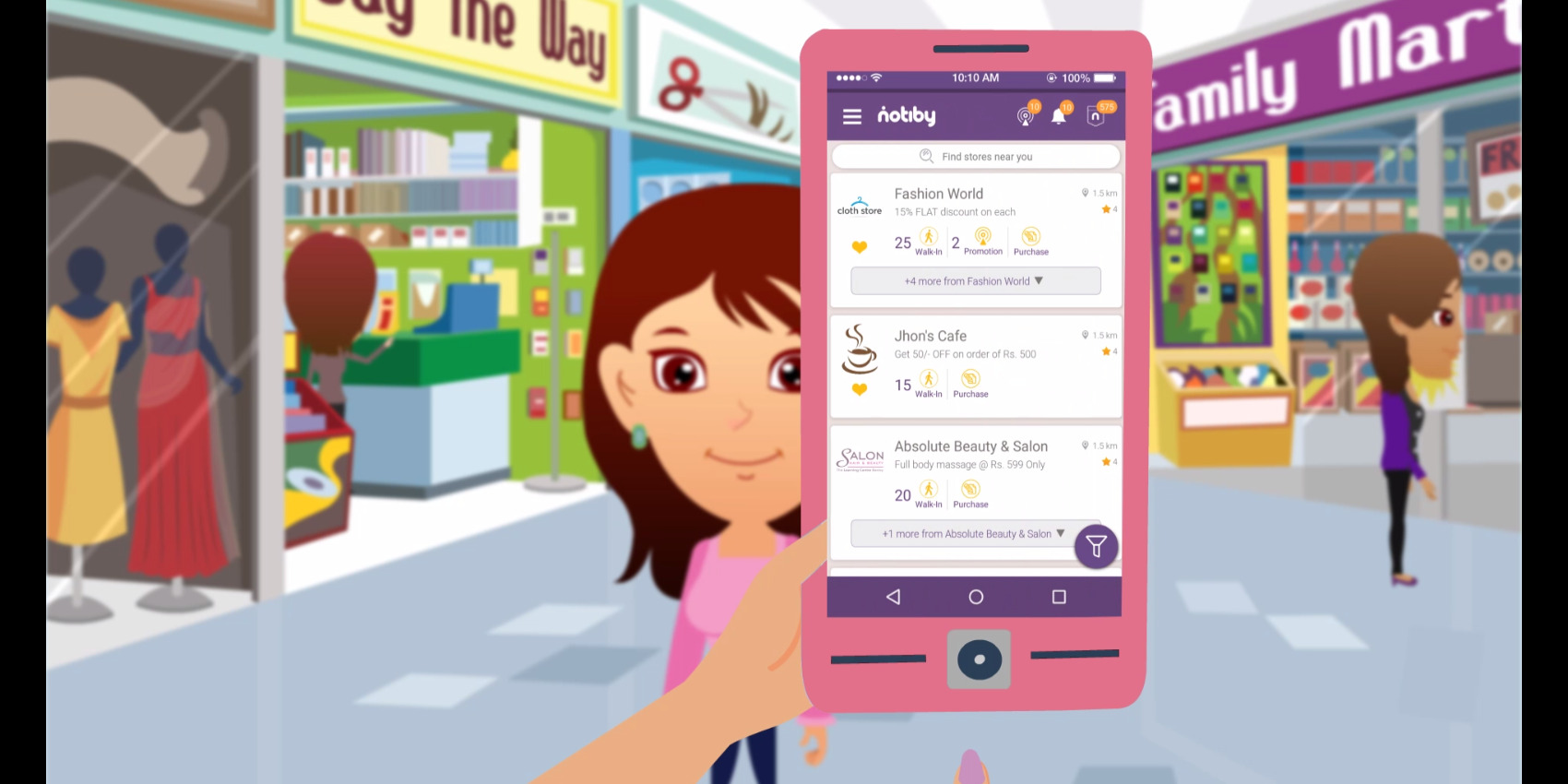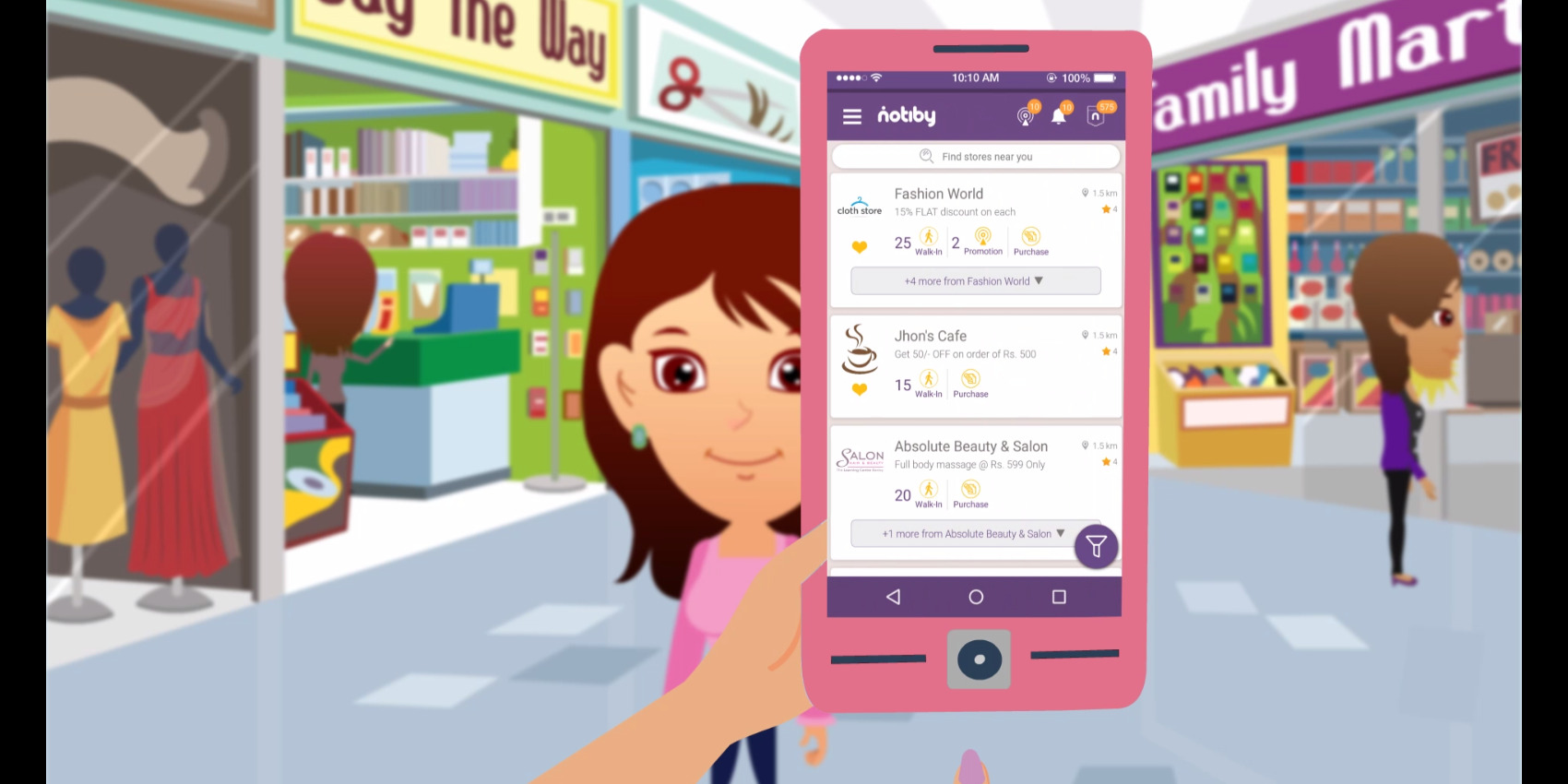 ---
And, to cater to the demand of the growing trend among Indian online consumers who prefer buying products locally, each retailers and brands is offering its own individual app and website.
These apps not only help consumers make shopping decisions on-the-go for high-value products, but also for items of daily needs. The local retail industry offers a good example of this trend.
But, most of these apps offering in-store services, like coupons and loyalty etc., only works when a consumer makes an online purchase, not in-store/offline purchase.
And at the same time, with so much information at their fingertips, and so many different platforms/apps to work with, online shoppers might feel overwhelmed & confused at times.
One App To Rule Them All
Local Shopping App Made Just For You
Imagine a mobile app that helps you find the best local places in your city, and neighborhood to shop, eat, and have fun, based on reviews from people in your social network.
And, at the same time connects you with local stores/outlets of your favorite brands, and help discover exclusive deals, amazing offers etc. running at those stores.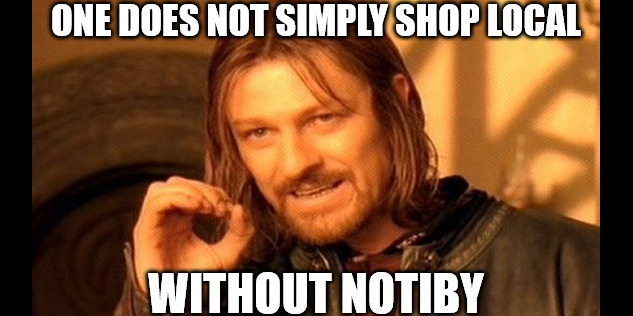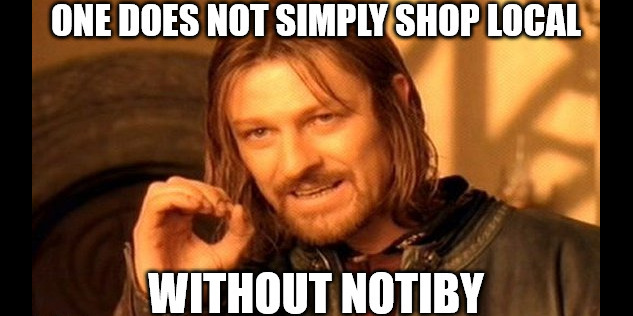 ---
With Notiby, you can search, explore and discover places to eat, shop and leisure in your city, and even the local neighborhood.
Notiby - The Local Shopping Companion, is a reward and discovery platform that connect its users with their favorite cafés, restaurants, bazaars, malls, & other places of interest.
Make your Local Shopping rewarding, fun and exciting with real-time, location-based, and personalized shopping decisions on-the-go using India's largest Local Shopping App powered by Apple's iBeacons.
Whenever you go out with Notiby, you get reward points for walk-ins at the store, exclusive deals, and even get instant cash-back on in-store purchases.
And, you can redeem reward points - "noties", against same or other brands, or even transfer it to your e-wallet.
And, with time it provides personalized information, deals and offers of your favorite product, brand, or place of interest.
And, you can do all of that and more, using just a single app!
0 Shares

0 Shares

Trending Now
Trending Stories
Latest
Updates from around the world