This is a user generated content for MyStory, a YourStory initiative to enable its community to contribute and have their voices heard. The views and writings here reflect that of the author and not of YourStory.
Turning a B2B problem into opportunity – With breakthrough thinking and technology
Abhijit Roy
1 Stories
Monday February 06, 2017,
4 min Read
The early rays of the internet sun touched the world over two decades ago. Emails replaced letters, websites sprang up to showcase companies across domains. The world became smaller, and business and industry reached out to new frontiers with the power of the worldwide web. India was not far behind in the revolution, in fact much of the technology backrooms in our metros helped spearhead global growth.
Once the early adopters settled down in cyberspace, the next wave was Business to Consumer portals. In India, a surge of start-ups heralded B2C ecommerce, and around the same time tech-savvy founders figured out that B2B was equally a good space for an e-marketplace.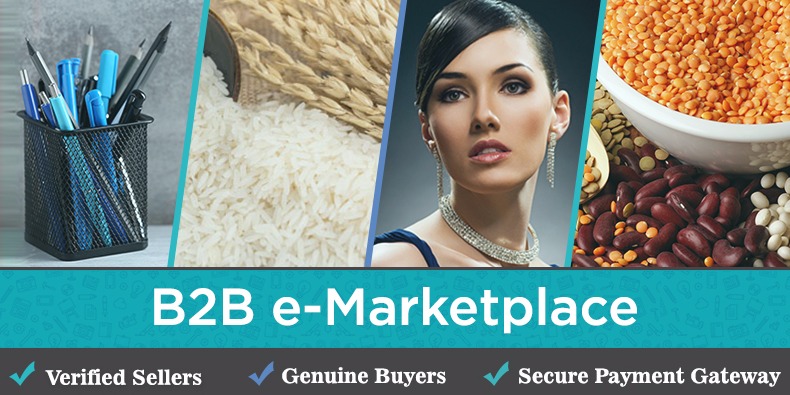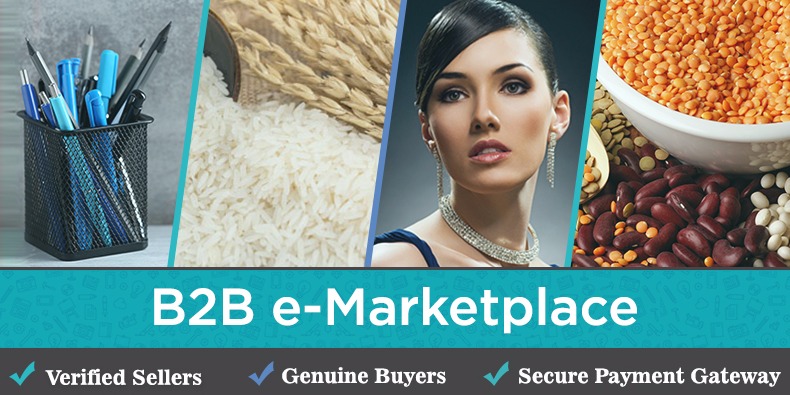 ---
B2B became the buzzword, demand picked up, and more and more businesses displayed their products and services on Business to Business portals. No one noticed… the proverbial elephant in the room. If everything was going good, where was the lacuna?
The answer is in the heart of the B2B portals. Whichever way you view them, most portals continue to be online directories which can give you a list of names. They are content with existing technology, complacent about customer needs, and are yet to focus on end to end fulfilment.
It's been 16 years since we entered the new millennium. Terms like Y2K have become part of tech history. The world has moved on to cloud computing, Internet of Things and m-commerce. B2C portals, which started with cash on delivery, have now scaled up to online payments. Now, let's take a review of B2B platforms. Even as you login, you may almost hear them saying… "No transactions please, we are a web directory."
Reasons are obvious. It is far easier to compile a database of suppliers, and charge a fee for placing the list online. It is far more difficult, especially in the B2B space where volumes are high and ticket sizes large, to create the architecture for order fulfilment.
Times have changed. Digital is country's ethos today. Any platform established to facilitate business to business interaction needs to offer navigation for completing the transaction online. Not just payment - what the customer expects is payment protection. As an example, let us assume a Buyer places an order for 1000 tons of wheat and makes the payment online. What if the grain does not reach on time, reaches the Buyer but volume is less than contracted for, or reaches in defective state. The B2B platform must foresee such contingencies and build in safety measures that ensure a fair deal for both Buyer and Seller.
It is time for existing e-marketplaces to identify anomalies in their platforms, revisit their site architecture and introduce fresh features that are in sync with the current economic scenario and aligned to customer needs and expectations. Currently, most platforms stop at providing a list of providers, and their tech feature is limited to "Send Enquiry."
How would it be if the platform can go five steps further and offer the following:
• A dedicated e-marketplace that enables Buyers to discover Verified Sellers for commodities trading - with details on product range and sourcing locations.
• Click thru buttons for price negotiation online
• Facility for Buyers to Request for Sample online.
• Cashless payment through a secure payment gateway with a nodal account that is RBI guidelines compliant and ensures transaction safety for both the Buyer and Seller.
• Offline support with value added services such as Logistics, Packaging, Insurance and Quality Check, which can help make transactions swift, seamless and stress free.
A platform that can provide all these features and overcome shortcomings of existing B2B marketplaces is not a dream anymore. Tammy Trade, launched in October 2016, has emerged as a truly end to end e-marketplace for bulk commodities with price negotiation feature, value added services and cashless online payment. Its arrival could mark end of days… for the elephant in the room.