This is a user generated content for MyStory, a YourStory initiative to enable its community to contribute and have their voices heard. The views and writings here reflect that of the author and not of YourStory.
Report on traffic accidents, according to WHO
Global garage
2 Stories
Tuesday September 19, 2017,
2 min Read
Traffic accidents have become one of the leading causes of death in many countries around the world. Ecuador, for example, ranks second in traffic fatalities throughout Latin America, according to a report on road safety at the World Health Organization (WHO).
The same institution details on its website that every year almost 1.24 million lives are lost as a result of accidents; between 20 and 50 million people suffer from non-fatal injuries, and in turn, a proportion of them suffer some form of disability.
Toyocosta will then present you with a report from the World Health Organization on traffic accidents in the world.
WHO: report on traffic accidents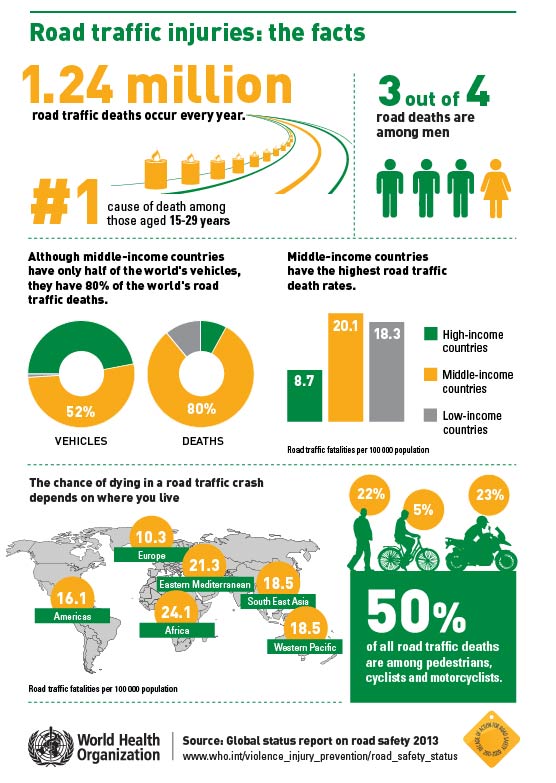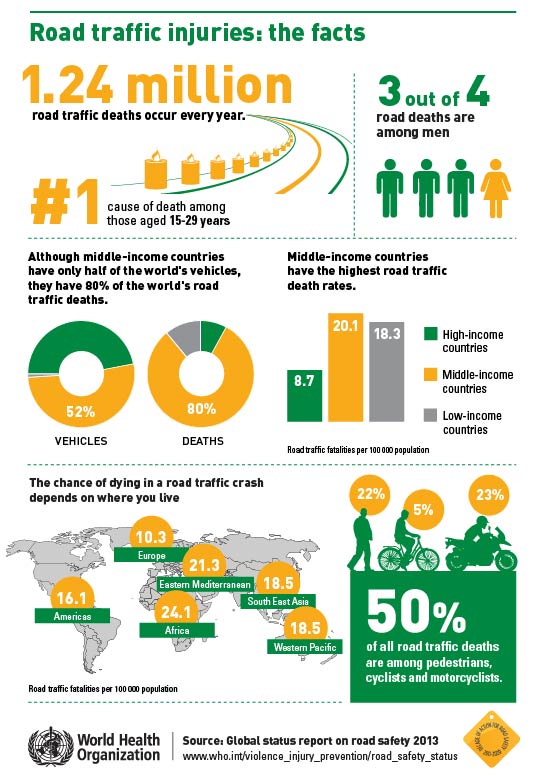 ---
Socioeconomic situation. More than 90% of deaths caused by traffic accidents occur in low- and middle-income countries. The highest rates are seen in low- and middle-income countries in Africa and the Middle East.
Even the report details that in high-income countries, poor people are more likely to be involved in traffic accidents compared to their more prosperous counterparts.
Age. 59% of deaths in the world due to traffic accidents occur in young adults (15-44 years).
Sex. From an early age, males are more likely than females to be involved in auto accidents . Men are the victims of more than three-quarters (77%) of deaths due to traffic accidents.
Fundamental risk factors.
Excessive speed.
Driving under the influence of alcohol.
Do not wear helmets for motorcyclists.
Improper use of the seat belt.
Driving distractions (Read: Avoid distractions at the wheel ).
According to the report, half of the people who die from this cause worldwide are "vulnerable road users", ie pedestrians, cyclists, and motorcyclists.
If no measures are taken to prevent this, it is anticipated that by 2020 road traffic accidents will cause 1.9 million deaths each year.
Only 28 countries, with 416 million people (7% of the world population), have adequate laws related to the five main risk factors: speeding, driving under the influence of alcohol, use of a helmet for motorcyclists, the use of safety belts and the use of restraint systems for children.