Disclaimer: This is a user generated content for MyStory, a YourStory initiative to enable its community to contribute and have their voices heard. The views and writings here reflect that of the author and not of YourStory.
3 writing tricks you can apply to make the content comprehensive
An ideal piece of content should be both unique as well as comprehensive, i.e. It will be able to deliver value to the audience. However, the task of crafting such content is never so easy. Here, the article tells you the secrets of creating comprehensive content for your business.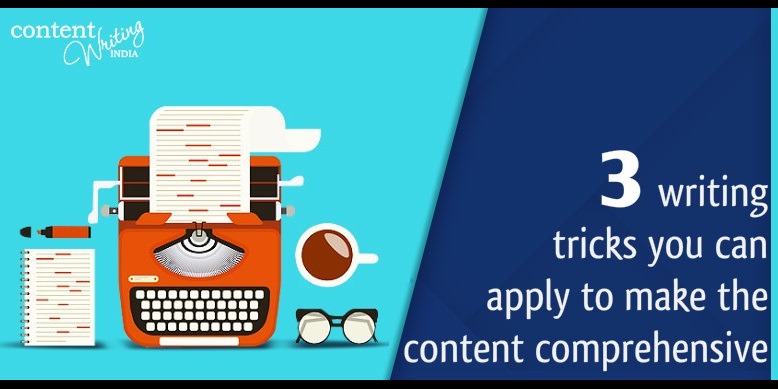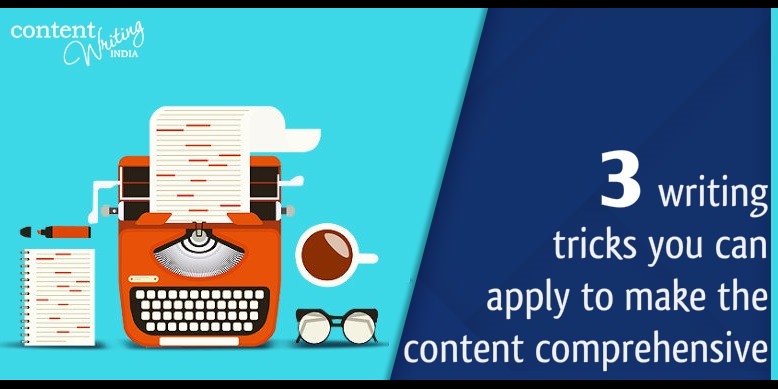 ---
When it comes to ranking, the search engines look for a bunch of parameters. As per the experts of content writing in India, these parameters typically range from diversity and uniqueness of the content to the reader's' satisfaction and engagement. However, recently, it seems that the search engines are giving weight to the comprehensive content or that type of contents which is able to answer all the potential queries of a searcher. But, how to make a content comprehensive? Here is a complete list of tricks that you should follow at the time of making comprehensive content.
Know all the inherent queries of search engines:
A comprehensive content is nothing but the perfect blend of three elements- depth of the content, its credibility and value obtained from it. It has been noticed that the well-researched and informational contents are coming up in ranking position instead of the usual keyword stuffed ones, which was quite unexpected even a few months before.
The growing importance of comprehensive content has become more prominent in the case of product comparison type queries or the broader questions. For instance, if you type queries like "best headphone in market" or the " best practices of resume writing", chances are high that the researched and information- rich contents will come in results. On the flip, in the case of simple queries, such as " templates for resume writing", you will get shorter results as usual.
The prime reason behind the difference in result is- major search engines, like Google, tries to provide users with content which are more valuable to them. It means that the search engines try understanding the hidden queries of the searchers and then focus on providing them content accordingly. It also indicates that, if you want to make a piece of content comprehensive, start with guessing inherent queries of searchers.
The inherent queries of the searchers mainly depend on two factors. This is the background of the searcher as well as his or her purpose. Before creating the content, you should know the differences between many searcher groups. You should have the clear idea on what do they want also. Effective segmentation of the searchers will let you create specific contents as per different searcher group.
The inherent queries vary significantly as per purpose of the searchers too. The complex queries, such as "best practices for job application" may be raised by different types of searchers, including employers, job seekers, recruiters etc. Each searcher group has different purposes. Thus, in order to provide your audience with the best-suited content, try to know why they are asking such questions. In case you hire content writers in India, make sure that the hired professionals will be ready to do research on your audience to this extent.
Use unique information which the competitors can't provide:
Once all the possible queries by searchers are identified, at next stage you require assembling all the necessary information. To make the content unique, try putting that information which your competitors will not be able to use. Such data include-
➢ Proprietary data- The information that is generated within an organization are called as Proprietary data. It mainly includes technical information. Though such information is kept confidential, you can share some part of it with the audience, but obviously without losing the competitive edge.
➢ Opinions from industrial as well as community experts- Collecting opinion from industry experts and sharing those with your audience is a daunting task and thus, your competitors may not be interested in doing it. Grab this opportunity and let the audience know, what experts are thinking through your content.
➢ The professionals offering content writing in India, also consider that the information in audio and video format along with textual data, make your content unique and add value to it.
Frame content in such formats that others can't use:
Last but not the least, you have to pay attention to the format of your content too for making it more valuable to the audience. If you have all the necessary resources that the target audience may require, combine those into a single content. The formats, that are now being highly preferred by search engines, are as follow-
➢ Useful guides: The guides that let the audience to know about a new technology or anything else are now getting better ranking in every search engine. However, such type of contents requires week's or month's work. So, before publishing it, make sure that you have researched adequately.
➢ Customized formats that employ interactive elements: Putting interactive elements to the content also make it unique. But, doing the task is also not so easy. If once do it, and you will be several steps ahead of the competitors.
When you hire content writers in India, stay assured that they are using non-call-to-action formats and adding value to the content. Only it can help you to make the piece comprehensive and be visible to the audience easily.
0 Shares

0 Shares

Trending Now
Trending Stories
Latest
Updates from around the world