Being Jealous isn't always bad: Jealousy helps you grow!
Jealousy is always considered to be a negative word. If taken thoughtfully, jealousy can do wonders for you. Jealousy helps you grow but for that, you need to sit back and think!


When was the last time you felt that you could have achieved what your peer has? 
We all have dealt with this frustrated emotion at some point in our lives by now. Starting from the age of 4, up till the end of our lives, we deal with the pressure of superseding our friends, brothers, sisters, classmates, colleagues, seniors, juniors, nearly everyone around us. This pressure shapes up the dissatisfaction in our mind and gets converted into Jealousy!
---
At the age of 4, you feel jealous of your father when your mother leaves you in bed to serve dinner to him. At the age of 10, you feel jealous of your younger sibling when your father plays with him/her more than he does with you. At the age of 15, you get jealous of your best friend when he/she finds a cute teen love before you could find someone for yourself. At the age of 19, you get jealous of your elder brother when he is allowed to go out with friends till late and you are not. At the age of 25, you get jealous of your peers succeeding in their field of work and you somehow aren't...
And the series of jealousy never ends...
But Jealousy isn't always bad...It helps you grow! Being jealous makes you feel the urge to do something that makes you stand out. Jealousy ignites a spark in you to do better than the person you are jealous of. Jealousy has got the power to take you to the heights that you never imagined. A great competition is a by product of healthy jealousy..."a Healthy Jealousy"!
All you need to keep in mind when you feel jealous is WHO, WHY, WHAT.
Whenever you encounter an occasion where you feel compelled to be jealous, just consider WHO is it that you are being jealous of - is it someone actually worth being jealous of? Once you've considered 'who' , it won't be a matter of ego anymore. The next you need to focus on is WHY. 'Why' answers the motive of your jealousy - whether its only the peer pressure that is bothering you or is it something else. And at last you think about WHAT. 'What' is the crux of the jealousy and how can you take that in building something meaningful enough to overcome that jealousy.
---
Since jealousy is an inevitable emotion, as an entrepreneur, you must nurture inspiration out of every jealous moment that you come across. 
Sometimes, Jealousy inspires you to work for yourself to the potential you never imagined.
So.. Being jealous isn't always bad. 
Stay Inspired..!
-- By Karan Narula (Entrepreneur, Incubation Program Officer, Open team member)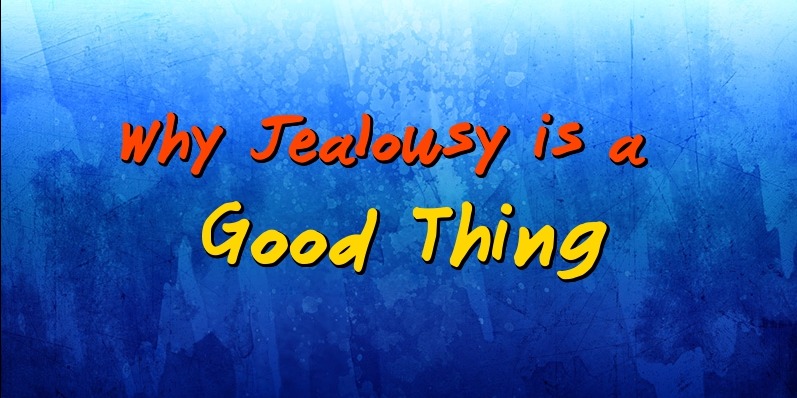 ---
Want to make your startup journey smooth? YS Education brings a comprehensive Funding Course, where you also get a chance to pitch your business plan to top investors. Click here to know more.
This is a YourStory community post, written by one of our readers.The images and content in this post belong to their respective owners. If you feel that any content posted here is a violation of your copyright, please write to us at mystory@yourstory.com and we will take it down. There has been no commercial exchange by YourStory for the publication of this article.


Trending Now
Trending Stories
Latest
Updates from around the world
Our Partner Events
Hustle across India