This is a user generated content for MyStory, a YourStory initiative to enable its community to contribute and have their voices heard. The views and writings here reflect that of the author and not of YourStory.
Docdikhao – the bootstrapped Kolkata based healthcare start-up that wants to be the Apple of healthcare
A story of the journey of two feisty healthpreneurs from the City Of Joy
Sulagna Basu
1 Stories
Tuesday September 06, 2016,
5 min Read
Inception & Starting Up
It was 2014. Soutrik Banerjee who hails from a family of healthcare professionals, found that getting quality healthcare at affordable rates in a single place was not only cumbersome, but actually impossible. So he shared his experience with his childhood friend Tridib when they were meeting up at the legendary Indian Coffee House, a place that needs no introduction. Tridib, whose parents are doctors, couldn't agree more and noted that inadequacies do exist in today's fragmented healthcare market. He suggested that they should build something that would eliminate the inefficiencies embedded in today's healthcare market. The 21-year-old agreed. Thus was born what would be called Docdikhao. It wasn't just an instant decision though. Tridib and Soutrik both wanted to a doctor and also loved technology since school. But both ended up taking up the technology path. Finally they would get to do what they love and make the world a better place.
Soutrik handles Network Marketing and is the developer of the revenue model for docdikhao. He also leads finance, legal, marketing, sales, human resources and customer support.
Tridib is a self-taught coder and made the initial site UI in 2015 while still in college. He now heads overall company vision, product strategy, technology, design and business development.
Supplementing the duo are Kousik Mondal and Sujoy Ghosh, the former a PHP coder and the latter an UI developer.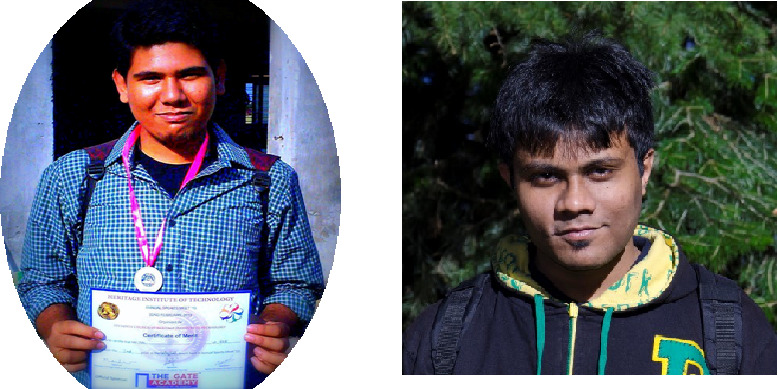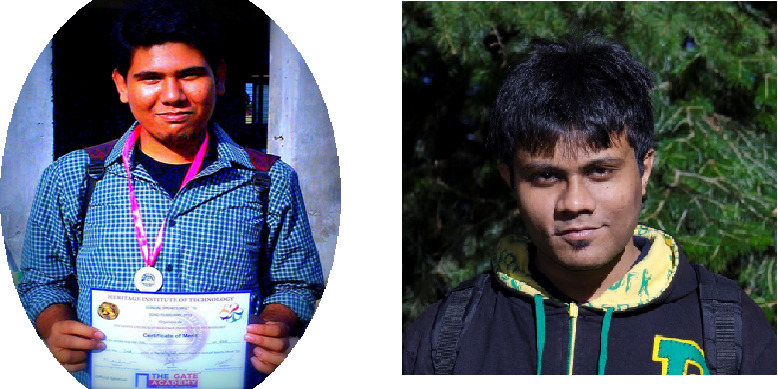 ---
Co-founders Soutrik Banerjee(left) and Tridib Banerjee
Premise
India has advanced like never before and scaled newer heights which were unfathomable once. Yet, healthcare has failed to keep up with the rapid pace of digital India. India's average age in 2016 is in the 20s, by the end of a decade it will reach 30. With rising pollution levels and unhealthy urban lifestyle choices, diseases and health problems are expected to rise up to alarming levels like China. However, it may be exacerbated by poor healthcare infrastructure, particularly the technology aspect of it. There is a difference in the school of thought when it comes to healthcare. Today's youth used to e-commerce sites look to find anything and everything online in a single place whereas the distribution processes involved in the delivery of these services capture the zeitgeist of the 1980s.
Both B2B and B2C
Docdikhao aims to bring a better complete healthcare experience for billions of patients in the upcoming future. They aim to bridge the gap and remove the uncertainty by using technology to unite modern patients and healthcare service providers thereby making the process more transparent.
Users now have to visit every site and the task lacks finesse and it alienates users further away from technology rather than bringing about the revolution that is required.
With Docdikhao, patients can see updated appointment and booking times in real time and book instantly online without old-fashioned phone calls or month-long waits. Patients can bid goodbye queues in diagnostic centres or visiting medicine stores despite being ill. Docdikhao even has info on insurance so that patients never have to worry about getting the best healthcare that they deserve.
Docdikhao enables healthcare professionals & businesses to build their web presence with feedback & reviews with our premium listing and advertisement services. They can help in filling last-minute slots in their service schedule caused by patient cancellations. A Docdikhao profile can also be used to set holidays on doctor, physiotherapist and corporate profiles to avoid patient inconvenience. Docdikhao moreover helps healthcare businesses deliver reports & invoices to their customers digitally thereby enabling them to save costs on stationery and printing costs.
Docdikhao has over 300 healthcare institutions and professionals currently signed up on the site. A number of them are paid patrons of their platform as well. While their competitors are only focussing on the metro cities, the Docdikhao team envisions an India where healthcare experience in rural and urban India is indistinguishable with minimal manpower and low costs.
According to Tridib, "What makes us stand out is our passion & adaptability. Coming from medical familial backgrounds we know how busy a doctor's life can be, so we offer the best of e-health technology, so doctors and healthcare intuitions can focus only on the things which they are good at and leaving the technology to us".
"Agility is also one of our fortes. We believe that consumer satisfaction is the most important facet of our business. Unlike other bigger companies, where bureaucratic processes can hinder change, we listen to our customer and make necessary alterations to our offerings very fast" adds Soutrik.
Blooming Landscape and Future
According to a report released by India Brand Equity, the market size is projected to reach $280 billion by 2020.
Lybrate and Tencent backed Practo cater to some of the features offered by Docdikhao, namely patient appointment booking and e-prescriptions.
Portea and Kolkata based Tribeca Care offer home nursing & consultationservices and emergency medical response services for the elderly and disabled.
The medicine delivery space is seeing growth propelled by discounts by players like 1mg and Netmeds.