This is a user generated content for MyStory, a YourStory initiative to enable its community to contribute and have their voices heard. The views and writings here reflect that of the author and not of YourStory.
Emergency Personal Loans in Bangalore
Personal Loans are designed to solve sudden cash-crunch when people are not in a position to run round for long for approvals. This is why we call such loans emergency loans. 
Anirudha Kurulkar
1 Stories
Friday February 03, 2017,
5 min Read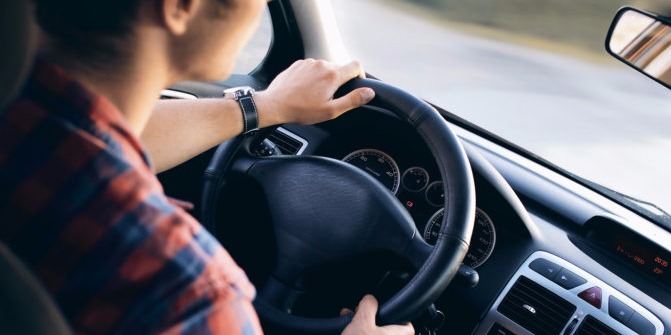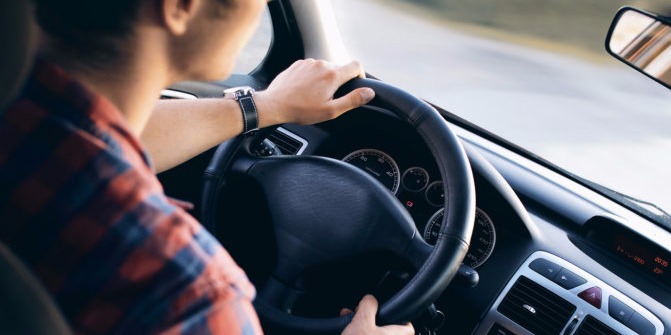 ---
If you have ever approached a lender to get a personal loan the traditional way, then you will easily relate to the visible and invisible hurdles that lie on that road. As an unsecured loan, the amount of running around (contrary to what they say on advertisements) and formalities required is insane. Yet, folks favor personal loan over others. Often touted as emergency loans, it is considered an instant problem-solver in case of unforeseen contingencies and miscellaneous expenses.
Loans in Bangalore have long become quite an extensive niche in itself and some service providers specialize in quick personal loans, exploring the potentials beyond the realms of conventional mortgages. That is, verification and approval of personal loans are done in 24 hours. Nowadays loan seekers have plenty of options with less rigorous procedures and redtapism. Did you know that you do not have to state any loan purpose in your application for personal loan anymore?
You're talking about unsecured loans here, meaning there is no need to pledge any of your asset (like house, vehicle, gold etc.). This is why lenders determine your eligibility by checking your CIBIL score. Personal finances, unlike credit card debts, come with a specific repayment tenure, which varies from bank to bank. Because interest rate can be a tad more than other loans belonging to the secured category, people opt for this only if they are sure they can close the loan fast.
Simply speaking, personal loans are designed to solve sudden cash-crunch when people are not in a position to run round for long for approvals. This is why we call them emergency personal loans.
Listed below are some instances or reasons to prefer personal loans:
1. To fund your home renovation and repair: All of us would love nothing better than making our home the most desirable la-la land if we could. Unfortunately, it is an expensive affair and we don't always have enough to shell out for pure aesthetics. So we end up putting it off. Personal loans in Bangalore make this possible. You do not have to settle for a cheaper or smaller furniture. You can add that extra office room or guest room you have been pondering for a while. And many things. Whatever plan that you have in mind that will add value to your home, a personal loan is a smart way to afford and own your home-dreams. It is better than stacking up your credit card bills.
2. To push your CIBIL score up: It is bizarre to think that borrowing from a lender can in fact boost your score significantly. When CIBIL or any credit bureau evaluate your credit score they also take note of how diligently you repay your loans. It is a fail-safe way for them to gauge your financial discipline. Applying for personal finance and paying back the whole amount, that too in pre-agreed time show that you are a good customer. Timely payment and prepayment are different things. It is about establishing yourself as a client with good repayment track record. With such awesome scores, lenders will soon be vying with each other to lend to you.
3. To fund your own wedding the way you want: Almost everyone, especially ladies, want their wedding day to be impressive and unforgettable. They want it imprinted forever in the hearts of their loved ones as well as everyone who have attended the function. The glitch is that so often this desire does not come with the necessary resources (read money) to make it happen. It is a fact that Indian parents save for decades to save for their children's weddings. Personal loans have made possible for couples to take onus and share the expenses responsibly, be it engagement party, wedding dress, fees of the Event Management Company and even honeymoon. An unsecured loan, you needn't mortgage any asset to qualify for the loan. All it takes is a job and a decent credit history.
4. To close credit card dues once and for all: This is possibly the best purpose to avail a personal loan. Even though unsecured personal loans levy higher interest rates, they are still way less than what credit card companies charge you. Indeed, you will save thousands of rupees. In fact, we suggest that you consider consolidating all your credit card debts and close them off for foreseeable future (until you pile them up again) with a personal loan.
5. For creating a contingency fund: There can be times when a personal loan can be the only solid wall standing between you and insolvency. In such situations, it makes absolute sense to borrow funds for possible emergencies. It is easy to fall into that false sense of security when it comes to emergency outlays. You think these things only happen to other people. In fact, the money borrowed from bank can give you sufficient time to straighten your financial situation as well as repay.
6. To have some lucrative business alongside: When people say talk about starting a side hustle, this is what they really mean. Many, however, face difficulty in accruing the seed capital. Personal loans can be a savior here too. As soon as business start flourishing, you can start repaying.
7. Education: If you are dying to get back to studies, but have put this plan on hold because you are not getting a student loan, it is high time you considered taking out a personal loan. Degrees and certifications are imperative in personal as well as career growth and course fees should not stand in your way.
Summing it up:
Personal loans are one of the most sough-after in all the above scenarios due to its practicality and quick disbursal with a sense of achievement is bonus.