Another quarter in the red for SoftBank; Fintech and affluent+
In the initial half of the fiscal year, SoftBank registered a loss of 1.41 trillion yen ($9.3 billion), a significant contrast to the 3 trillion yen profit recorded during the corresponding period of the previous year.
Team YS
14541 Stories
Friday November 10, 2023,
5 min Read
A new unicorn?
InCred Holdings Limited, the holding company of InCred Financial Services Limited, has secured commitments totalling Rs 500 crore for its Series D funding, positioning the company to join the coveted unicorn club after the closure of the round.
This would be only the second Indian startup to enter the $1-billion club this year after Zepto in August.
Speaking of funding, Chennai-based agritech startup Waycool Foods is in the process of raising $40 million through a rights issue with Lightrock as the anchor investor.
Elsewhere, B2B unicorn ElasticRun, reported losses of Rs 618.82 crore for FY23, up 72% from Rs 358.59 crore in FY22 on a consolidated basis. Its revenue from operations rose by nearly 25% to Rs 4,754.86 crore from the year-before period.
Meanwhile, Uber has written a letter to the Delhi government, urging it to reconsider the ban imposed on app-based taxi services in order to curb rising air pollution levels in Delhi-NCR. The cab aggregator company said all 70,000 cars on its platform run on either CNG or electric, and are therefore less polluting than private vehicles in the region.
Lastly, what would the global population look like in 2100?
Spoiler alert: The UN expects the world to hit peak population in 2086.
In today's newsletter, we will talk about
SoftBank Group posts $5.2B loss
Indian fintechs and the affluent+
Daimler's zero-emission drive
Here's your trivia for today: In 1974, what became the first product to be scanned by its barcode?
---
Technology
SoftBank Group has marked its fourth consecutive quarter in red, reporting a loss of 788.959 million yen ($5.22 billion).
In the initial half of the fiscal year, SoftBank registered a loss of 1.41 trillion yen ($9.3 billion), a significant contrast to the 3 trillion yen profit recorded during the corresponding period of the previous year.
Hits and misses:
SoftBank Vision Fund (SVF) 1 reported cumulative returns of $104.4 billion on $89.6 billion investments, resulting in a gross gain of $14.8 billion.
On the other hand, SVF2 reported $31.5 billion in cumulative returns on $52.2 billion in investments but recorded a gross loss of $20.7 billion.
Public portfolio companies within SVF2 saw a significant decline of 28.9%, primarily due to share price decrease in companies like WeWork.
---
<Funding Alert>
Startup: InCred Holdings Limited
Amount: Rs 500 Cr
Round: Series D
Startup: Natch
Amount: Rs 3 Cr
Round: Seed
Startup: O' Be Cocktails
Amount: Undisclosed
Round: Pre-Series A
---
Fintech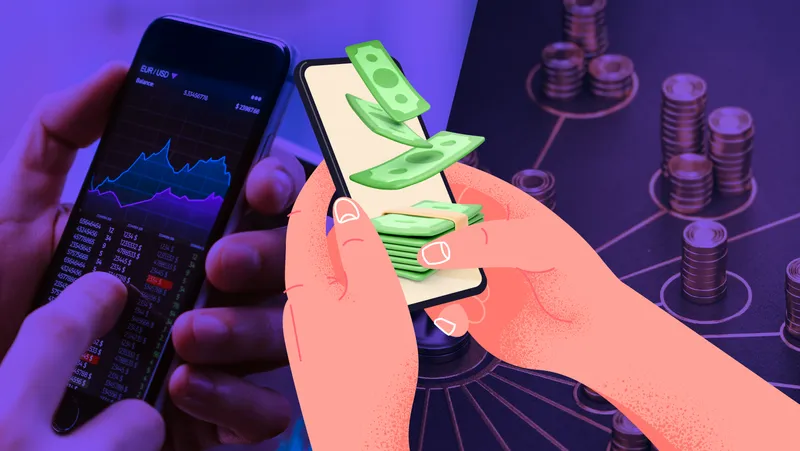 India's 'affluent+' class is growing and this presents a unique opportunity for fintech platforms. Early-stage VC firm Elevation Capital sees an additional $80-100 billion annual revenue pool to be unlocked by India's growing 'affluent+' customers by 2030.
Catch them rich:
People in the 'affluent+' or 'emerging affluent' category hold an annual income of about $15,000-25,000 and strong aspirations with a growing discretionary income.
As of now, there are about 10-12 million customers, forming about 1% population which falls under this segment. This is expected to rise 3X by 2030 to 30-35 million, according to Mapping A Billion report.
In the past few years, many startups have emerged to serve this category across premium cards, alternative investment and wealth advisory. As many as 30 fintechs have affluent+ as their core strategy, as per the report.
---
Automotive
Daimler Truck Innovation Center India is an engineering and software hub for Daimler Truck, the world's largest commercial vehicle manufacturer headquartered in Germany.
Established in 2021, following the spin-off of Daimler Truck from Mercedes-Benz AG, Daimler Truck Innovation Center India in Bengaluru has quickly evolved into a centre of software and engineering expertise, engaged with all product lines of the parent company.
Innovation:
The Bengaluru centre has provided the key software elements that enhance the safety features of vehicles, especially with respect to pedestrian crossing. It has also played a significant role in the connectivity aspect of vehicles, internally and while they are on the move.
The other such hubs of Daimler Truck are located in Portland (United States), Stuttgart (Germany) and Tokyo (Japan), which are focused on particular products.
Raghavendra Vaidya, MD and CEO of Daimler Truck Innovation Center India, says the company plans to collaborate with the Indian startup ecosystem but that it finds it challenging to find startups in the automotive segment.
---
News & updates
Flying high: Singapore Airlines is flying nearly full first- and business-class cabins even without the return of corporate travel, as more leisure-driven tourists take up its most expensive seats. CEO Goh Choon Phong said the lag in corporate traffic was "not much of an immediate concern".
Crackdown: An EU tribunal made legal errors when it ruled in favour of Apple over a 13-billion-euro ($14 billion) tax order and should review the case again, an adviser to Europe's top court said on Thursday, in a potential setback for the iPhone maker.
Growing: Disney earnings topped expectations thanks in part to profit at ESPN+ and continued growth at theme parks, but a decline in ad revenue weighed on the top line. It plans to continue to "aggressively manage" its cost base, increasing its cost-cutting measures.
---
In 1974, what became the first product to be scanned by its barcode?
Answer: A pack of Wrigley's chewing gum at a supermarket in Ohio.
---
We would love to hear from you! To let us know what you liked and disliked about our newsletter, please mail [email protected].
If you don't already get this newsletter in your inbox, sign up here. For past editions of the YourStory Buzz, you can check our Daily Capsule page here.