This is a user generated content for MyStory, a YourStory initiative to enable its community to contribute and have their voices heard. The views and writings here reflect that of the author and not of YourStory.
10 Basic Principles of Website Design For eCommerce Startups
The competition in e-commerce niche is escalating day by day. So, what special attraction your online store has, to make people decide in your favor? Surely product quality is an important factor but then, it is not the absolute factor to ensure organic traffic and steady conversion. If you want to hack maximum traffic into your online store and meet your sales target, try to offer the best user experience.
Wondering, how to ensure your web store makes a favorable impression on every visitor? You can make it more appealing when you visualize yourself stepping into your visitor's shoe? Here is the list of 10 hacks to create one of the best e-commerce sites 2017.
1. Minimalistic and user-friendly layout
---
" alt="
" /> People visit an e-commerce site with a concept of easy search and visualizing hundreds of products (and descriptions). Minimalistic design helps people to visualize maximum products and search related products. Most of the top-rated e-commerce websites like Amazon and eBay follow minimalistic designs. 2. Product Photography
The best way of hitting decision making of customers is excellent photographs of the products. There is a need to strike a correct balance between image and file size. Large, attractive images with small file size to reduce page load times, is the foremost rule for an e-commerce site.
---
3. Product description
A short but informative product description is efficient to engage the customers. If added with a promotional voice, it motivates the customers in decision making. A long paragraph of the product description is not much appealing, hence best to be avoided. The description fonts should be formal and easily readable as most of the buyers are now using mobiles for online shopping.
---
4. Easy Navigation
Try to divide and present the products in different categories. An easy-to-go menu bar can guide the customers throughout different categories and products. An appropriate navigation system helps the customers to find their desired products easily and that makes navigation system a crucial part of e-commerce website design.
---
5. Avail search bar easily
Finding a search bar on the website means that the users can search and go wherever they want to be on the website without following the step by step navigation process. This feature is especially attractive to those customers who know their "needs." The search bar helps to cut the time and find appropriate products so that the customers can compare same products in different sites in minimum time.
6. Clear calls to action button
A clear call to action button has a different emphasis on e-commerce sites. This is because your only aim in this site is "sale" and calls to action messages are just meant to do so. You can easily connect with the buyers and potential buyers through these "calls to action" buttons.
---
7. Ensure payment security
Add an SSL certificate to the website to encrypt the personal data exchanged between the browser and server. The payment options should be trustworthy and something that people are familiar with for a long time. In that case, the use of PayPal is ideal. You can also add "cash on delivery" option for physical products (if possible). It will help to minimize the purchasing barrier.
8. Customer reviews
Today customers' decision is hugely dependent on the product reviews. It is not possible to receive positive reviews or feedbacks, but try to display maximum reviews as it will posturize you as a genuine seller to the customers.
---
9. Mobile responsive design
Use a mobile responsive e-commerce theme while building an e-commerce website. The mobile version of the e-commerce site should be easy to follow. Less flexibility in the mobile version than the desktop version can ruin the traffic consistency. Most of the young people are now used to searching and placing orders from mobiles. Hence, compromise in mobile version can simply hurt the sales rate.
---
10. Load Time
Whether it is for desktop users or mobile savvies, nobody likes slow loading pages. It is most irritating when a website takes more time to load the product images or descriptions. It slows down users and they are forced to spend more time to check products and select one, which is not at all comforting. Slow loading pages and product images/description can cost you sales rate. Try to use a lightweight theme and fix slow loading issues with the help of WordPress Specialist.
The most successful e-commerce sites follow simple rules like using minimal design, easy navigation, clear calls to action and mobile responsive design. However, eCommerce sites are easy targets for hackers and you need to secure your business with firewalls and seek expert help for WordPress backup and WordPress maintenance Services for screening algorithms, themes, plugins and widgets for malicious codes at regular intervals. Of course, you do not want to see your creative window be compromised, an expert opinion could be the game changer for an assured, online retail business.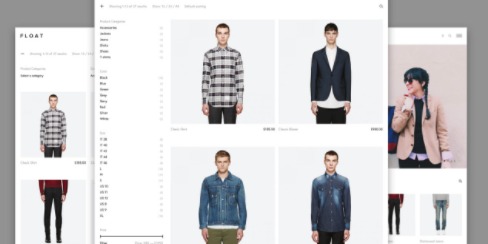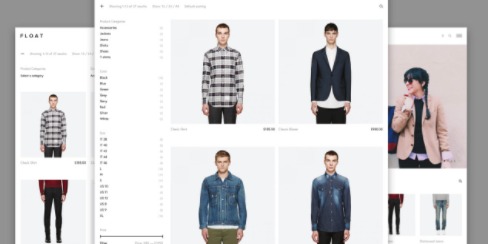 ---