This is a user generated content for MyStory, a YourStory initiative to enable its community to contribute and have their voices heard. The views and writings here reflect that of the author and not of YourStory.
5 Tips on how to choose best POS for your restaurant
Point of Sale or commonly termed as POS software is no longer just a bill-printing system. Turned highly robust in the last few years, the POS restaurant app is now sophisticated and effective Restaurant Management System that possesses features like inventory management, automatic billing, central Customer Relationship Management (CRM), reporting and analysis, tracking restaurant operations and much more!
! Looking at its immense advantages, it is crucial that you choose POS for your restaurant wisely and discerningly.
Here are 5 ways you can decide which POS is best for your restaurant!
1. Firstly, decide your restaurant's needs
---
Different types of restaurant have different restaurant management needs. For example, a QSR style restaurant requires a broad system of central kitchen management which isn't the case for a single fine dining eatery. Thus, the POS needs differ as the restaurant's needs differ. Decide what kind of restaurant you have - QSR, Fine Dining, Bakery, Pub & Bar, Sweet Shop, Pizza Outlet, Food Court, Food Cart, Ice Cream Parlor, Café and Large Chain. And then decide what kind of management needs it has to select the best POS for your restaurant.
2. Functionality of the POS software
---
POS is no longer merely a bill printing system. Over the years, Point of Sale software has emerged as fully scalable, comprehensive software which is capable of dealing with all major restaurant management and operation needs. You should make sure that the POS you are choosing is optimally feature rich and includes following basic but imminent features-
• Automatic billing
• Stock and inventory management
• Recipe management
• In-depth reporting
• Live data tracking
• Mobile and offline reporting
• Customer Relationship Management, and
• Loyalty Program Integration
3. Make sure the POS is easy to use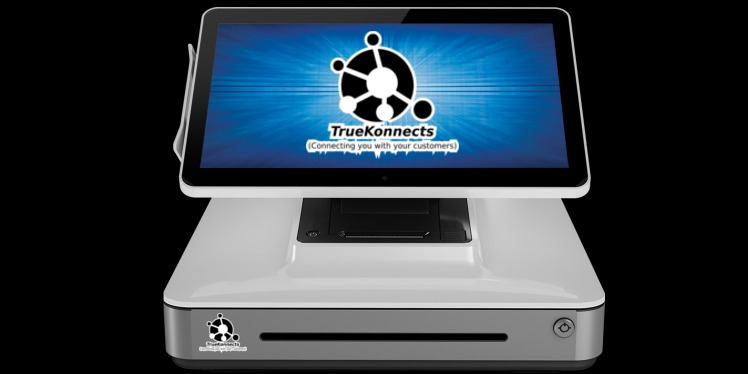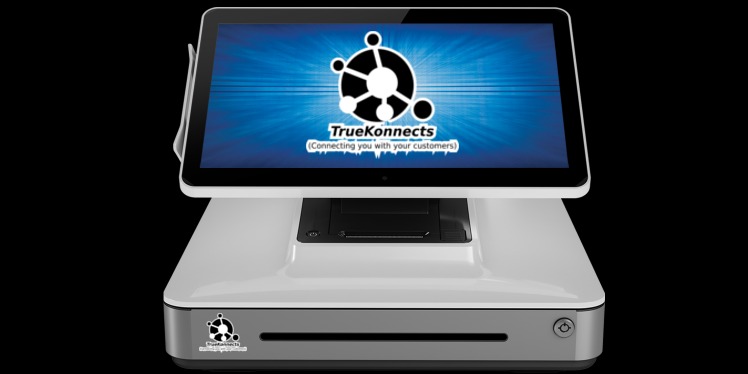 ---
All best POS system for restaurants are created in a user-friendly manner that allows the person to understand and exploit it easily. More often than not, there is unskilled labour in a restaurant business, especially at a junior level, such as at the post of cashier. It is difficult to spend time and energy to make them understand the use of a complex POS app, only to know that they are switching their job again! Thus, a user-friendly POS is a wiser choice over complex ones.
4. Customer Support
---
Restaurant business is ever thriving but a slight lack in efficiency and both the revenues and customers stats take a serious toll. Therefore it is inevitable to have POS software that functions smoothly, and if a problem arises or an upgradation is required, then it is taken care of effectively and efficiently by its customer support. Look for customer reviews before you purchase POS for your restaurant.
5. Up-to-date with the trends
---
The food industry is growing at a rapid rate and with it, its integration with the latest technology is increasing. Make sure your POS Company keeps up with latest trends and keeps on including new features in the POS system, for example, the following trends are the need of the hour for every restaurant business to thrive in present scenario-
• Online payments
• Online table reservation
• Table billing
• Integrated feedback management
• Restaurant marketing
In all, whether you want to choose best POS system for coffee shop or for a fine dining restaurant, you must make sure your POS is upgraded with latest trends and includes every basic and sophisticated feature that your restaurant needs for its effective management and operation. POS have become the need of the hour and choosing it discerningly is essential.