So I was visiting Delhi for an event. Many suggested me places to visit after my event in Delhi. Where one could have fun and wander and explore. But this name strike in my mind. Ankur Warikoo, CEO and founder of nearbuy. I know him by Quora. I remembered that he was from Delhi.
Scrapped all other places to visit. Mailed him telling my situation and asked for a short meeting.Guess how much time it took him to reply me back? About 90 seconds ! And after exchanging few more mails, meeting was scheduled within 10 minutes.
So yeh. It happened. Instead of exploring some "fun" places I was at Gurgaon, in Nearbuy office.We had about 20 minutes of happy conversation. I hadn't prepared anything. I had decided to be spontaneous and it worked out.
After a good introduction I shared about my startup with him. I asked him for an honest opinion of what does he think about this. It was all positive :)
Another thing from his strings of words I picked out was this — He said "We ask our team to not get comfortable"He further explained the point "It's important to have good working environment and those cool perks. And getting them all the tools needed but we ask them to be not comfortable. You have to deliver on work also. You shouldn't take things for granted"
-----
ME : What's the easiest and hardest thing about running a company?
He chuckled. laughed. "I can tell you about hardest thing. But easy…"
I interrupted "there is no easy thing?"
He started "No there is this one thing." I could see through his mind constructing right answer as it matters to him most.
"Easiest thing is coming EVERYDAY to my office. I just love this place. Love what I do. That it doesn't matter if I am having good or bad time I just want to come here and work EVERYDAY."
(My thoughts — I guess that's what happens when you love your work. You are not waiting for Sundays and not hating your Mondays. You just want to work.)
He continued about hardest thing " When you start a company and when you are small. You can work out things anyway. But when you grow. When there are hundreds of employees. It gets tricky. You have to figure out what your team wants. What they say and how they behave and why do they certain things. I believe understanding people is hardest thing."
"It's all about people ultimately…"
"Yes. it's about people !"
"One last thing…" I asked
"Okay quick…"
"Can i have selfie with you?"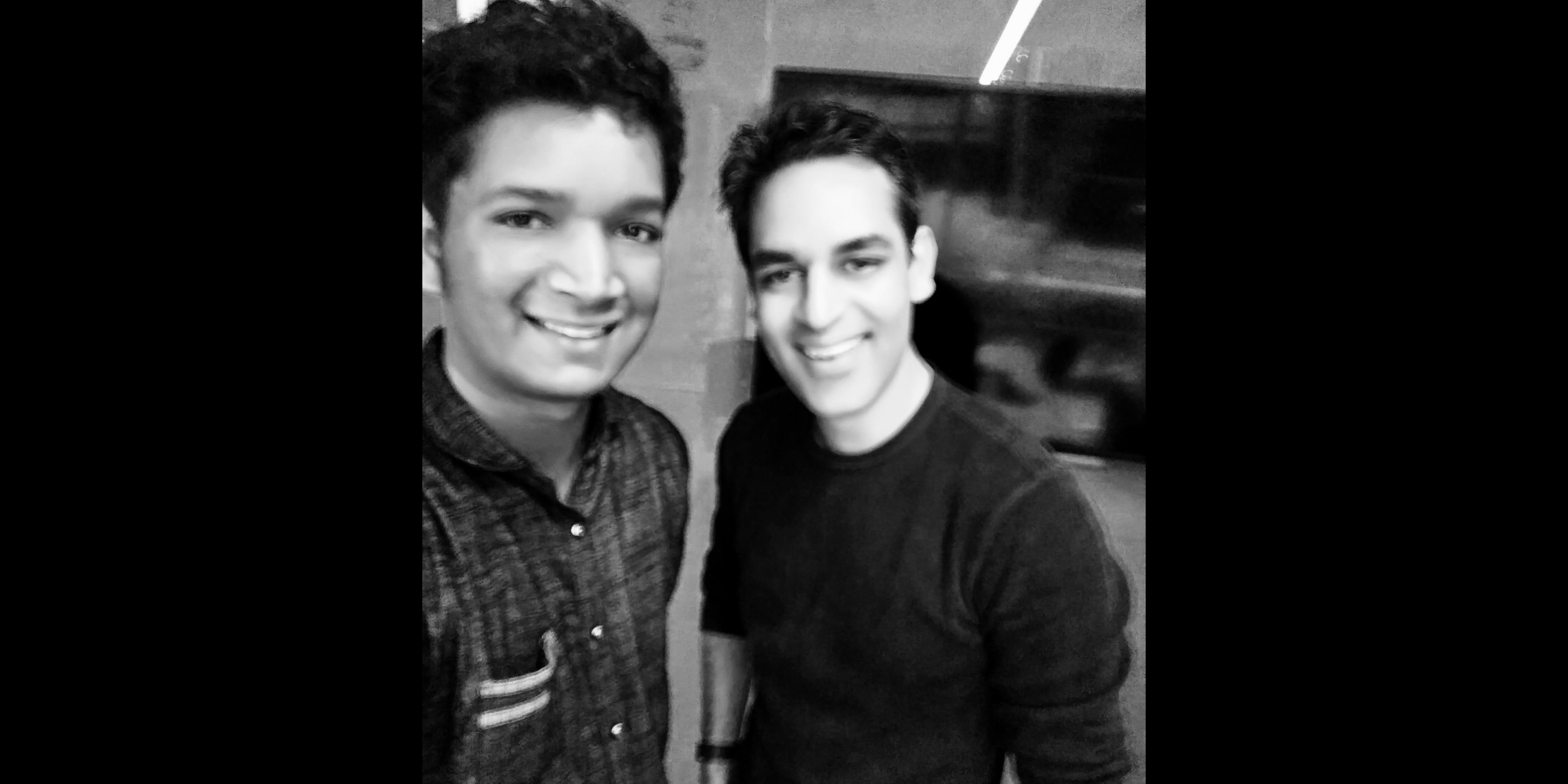 Follow me on Instagram @api_42 if this was helpful to you.
First published on medium