This is a user generated content for MyStory, a YourStory initiative to enable its community to contribute and have their voices heard. The views and writings here reflect that of the author and not of YourStory.
How to create customer profiles to reach your target audience
Campbell Jof
8 Stories
Friday June 29, 2018,
8 min Read
The term "customer profile" may sound extremely technical but once cracked, it becomes fairly easy for marketers to strategize and implement. A smartly created customer profile, along with a pleasing page layout, eye-catching graphics and custom logo, can ensure the success of a marketing campaign.
Some businesses create a customer profile and subsequently identify their target audience even before creating the product. While some businesses take the opposite approach and form customer profile after creating the product. In both cases, the customer profile proves a critical role in shaping up the marketing strategy and realizing results.
Here we'll discuss the different aspects of a customer profile, the essential steps involved in creating a useful customer profile and how it can help you reach out to your target audience.
Demystifying Customer Profile
Before we start, it is essential to fully comprehend the term Customer Profile. In simpler terms, the customer profile is the set of information pertaining to the users' likes, goals, age, gender etc. These factors often contribute towards the consumer behavior. Customer profile essentially equips us with relevant information, which can be mapped to the target audience of the product.
How is customer profile helpful?
A product or service has its own set of buyers. If you precisely know what your target audience has in mind, you can create a customized marketing campaign. With a good customer profile in hand, you can create targeted marketing campaigns. And not just sales, you can even use the target customer profile during logo design.
For instance, a company is dealing in designer-jewellery, its target customers are women in the age group of 16-30 living in urban areas and have interest in fashion, beauty products and owning cars. The logo design must reflect the preference of these women so that they can identify it and find it appealing.
How to create a useful customer profile?
To simplify the task of creating a good customer profile, we have here a cheat sheet with 3 steps to come up with a customer profile template.
Step #1: Identify your customer
The first and foremost step is to define your target customers. To begin with, the consumers can be identified using various categories, such as:
• Preferences
• Lifestyle
• Income or socioeconomic status
• Stage of life
• Education
• Profession
After identifying your target customer, you can not only navigate the marketing campaigns but also make the product more likeable to the potential user.
Another approach towards defining the categories is using different tiers, which are applied in research such as:
Demographic: Under this category, personal attributes such as age, gender, ethnicity etc. are considered.
For example, the target market for a brand dealing in men's shaving products would include males approximately 16 to 60 years of age belonging to a specific ethnicity.
Socioeconomic: Characteristics of household income, educational qualification, occupation, neighborhood etc.
For example, the target audience for a real-estate developer dealing in luxury villas would include people with substantial income.
Brand Affinity: Based on the consumer's behavior, what are his/her attributes relating to product engagement. Many consumers make buying decisions based on brand loyalty, past experience, recommendation and so on.
Psychographics: This category is associated with markers for personality traits, ideology, behavioral preferences and so on.
For example, the target audience for a manufacturer of meat products should exclude vegans.
Geographic: Attributes of the consumers' behavior based on the geographical location where they live and work. These may also include climate conditions as a segmentation variable.
For example, if a business is dealing with farm equipment such as crop dusters or ploughs, their customer profile should include people associated with agriculture and living in cities with farms.
Step #2: Understand more about your customer's background
Once you have chosen the basic persona or attributes for your target audience, you now move towards adding more insights and information. One of the most critical pieces of information here are the characteristics of the user that affect their willingness to purchase your product. This helps in further segmenting the customers and focusing on them individually.
For example, if the customer profile describes youth, you can focus on social media and forums. Not just in marketing, this also helps you choose the right graphics for your audience. For the younger segment, you can create a custom logo with bright colors and an innovative approach. On the other hand, for a more mature segment, you can prefer a simpler custom logo.
Similarly, you'll be able to create content for the target audience based on their profile.
Step #3: Locate your customer
This step is crucial as it helps you further narrow down the best approach to engage the customer. Some users might look for answers on social channels such as Pinterest, while some might turn to blogs or YouTube. In order to better understand how to locate your customers, it is recommended that you look for answers to questions such as:
1. What are the websites your target customers frequently visit?
Once the frequented websites are identified, you can formulate better marketing campaigns. This even helps to provide a structure for content and graphics creation.
2. What are the terms or keywords they use while running a search?
With keywords and common search terms, the content can be brought to the consumer easily. On platforms such as LinkedIn, the search terms could be professionally worded; while on platforms such as YouTube, the language can be informal.
3. How can you better reach and persuade the consumer to buy the product?
Based on the target audience, you can identify the kind of graphics, media or content that can be more appealing to the consumer.
For example, in case a consumer is looking for information on what are the various types of investment plans, he/she would prefer a content-rich result. In such results, you can also add infographics that will be even more useful to the user. Now you come to know as to which kind of content is helpful and appealing to the customer.
A typical content is usually targeted at a large group of the audience, while specialized or technical content is sought by a small group of customers.
Creating marketing campaign based on the customer profile
Consumer behavior should be understood correctly. Not all consumers have the same trigger characteristics, which help them make a purchase. Creating and studying a customer profile provide a route map to better understand what the customer wants and adjust the marketing strategy accordingly. Some customers look for visual cues, while some might look for value or pricing.
For example, a business that provides competitively priced legal services for business would have the customer profile of a small business. This means that the marketing campaign should focus on entrepreneurs and SMEs through relevant forums, social groups and other relevant channels.
Reach out to your target audience
Over the years, the digital media has revolutionized the marketing techniques. Social channels such as Facebook, YouTube, and Buzzfeed have made it easier to reach out to the younger generations instantly. Social media campaigns and even advertisement campaigns can be budget-friendly with the use of right tools such as Facebook ads, blogs and others.
These mediums make it easier, simpler and quicker for any business to reach their target audience. Also, there is virtually no time-lapse in receiving customer feedback that helps marketers understand the customers' needs and perception. This insight makes the marketing campaigns more successful.
How does a customer profile help in reaching the target audience?
A customer profile helps keep your marketing campaign in check. It keeps you away from being unproductive by providing guidelines, and helps to focus on the right targets. Therefore, instead of focusing on a large group and hoping that the message reaches the desired audience, the time and energy can be focused on the segmented audience ideal for your product. You can also identify the bad or non-ideal customers, along with making changes in your approach to steer away.
Customer profile provides marketers with an opportunity to focus on making targeted choices and profiting most from their campaigns. As a customer profile personifies the target audience, you can easily understand and predict their buying behavior.
In addition to reaching the target audience, customer profiles can also prove beneficial in identifying potential market segments for expansion. This can be crucial in improving an existing product or even developing a new product.
For many businesses, especially start-ups, the resources are limited which need to be carefully deployed in a marketing strategy. It is recommended to invest in creating a good customer profile, which can act as a sound foundation and guideline for further marketing strategies.
A key point to keep in mind is that the customers are not static, their preferences and requirements may change, and hence the customer profiles must be improved and updated with time.
DESCRIPTION
A customer profile is important for marketers as well as designers. It provides marketers a framework to guide them in creating successful marketing strategies. For designers, a customer profile defines the preferences of the audience. Equipped with the knowledge about consumer behavior, informed decisions regarding the marketing campaigns can be made. A good customer profile answers an abundance of questions such as what kind of logo design the consumers find appealing, which colors the consumers can connect with etc.
---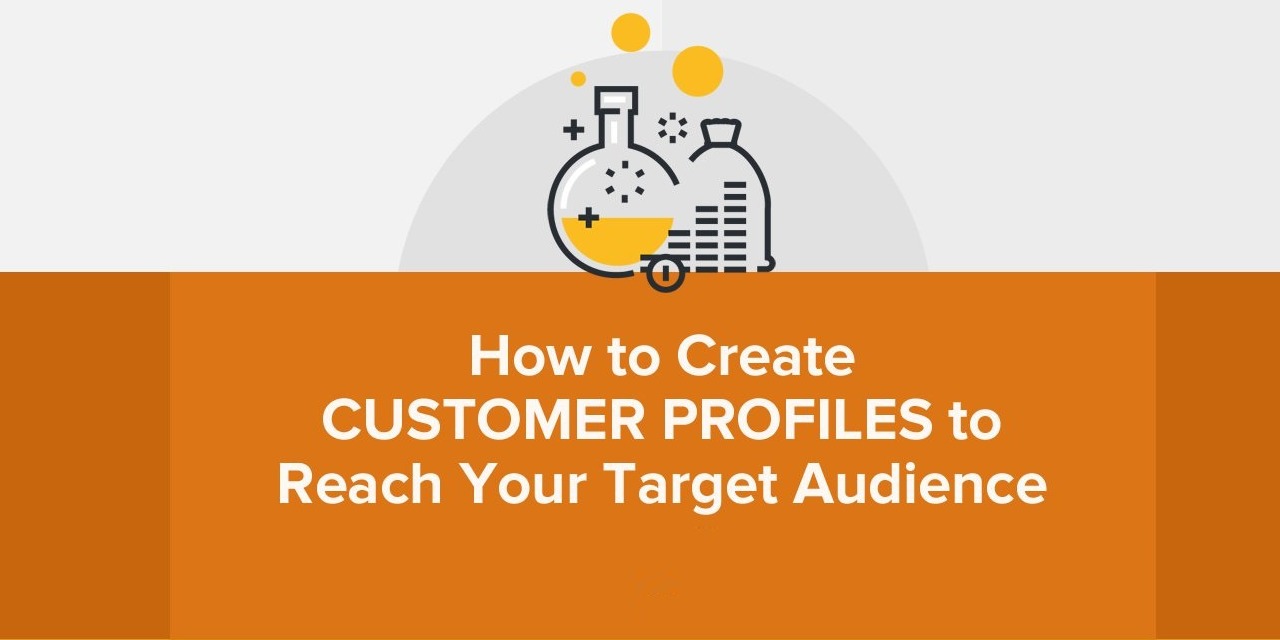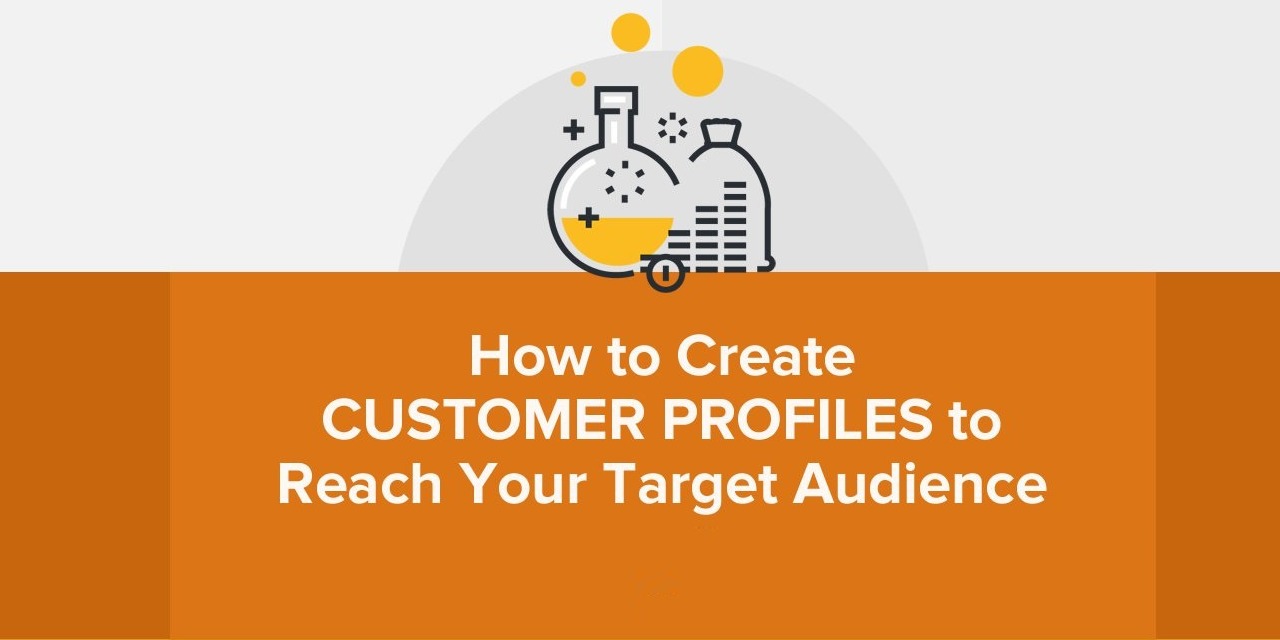 ---