Disclaimer: This is a user generated content for MyStory, a YourStory initiative to enable its community to contribute and have their voices heard. The views and writings here reflect that of the author and not of YourStory.
6 medical startups that will flourish in 2018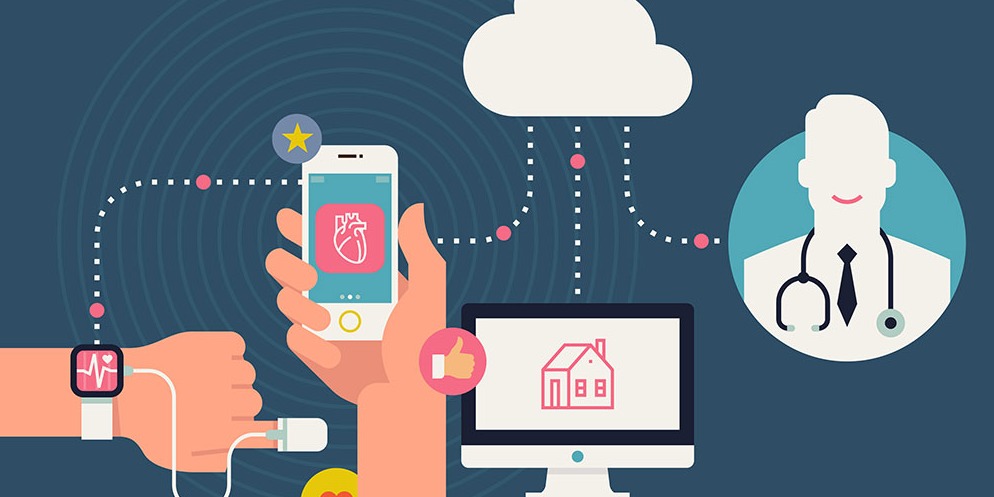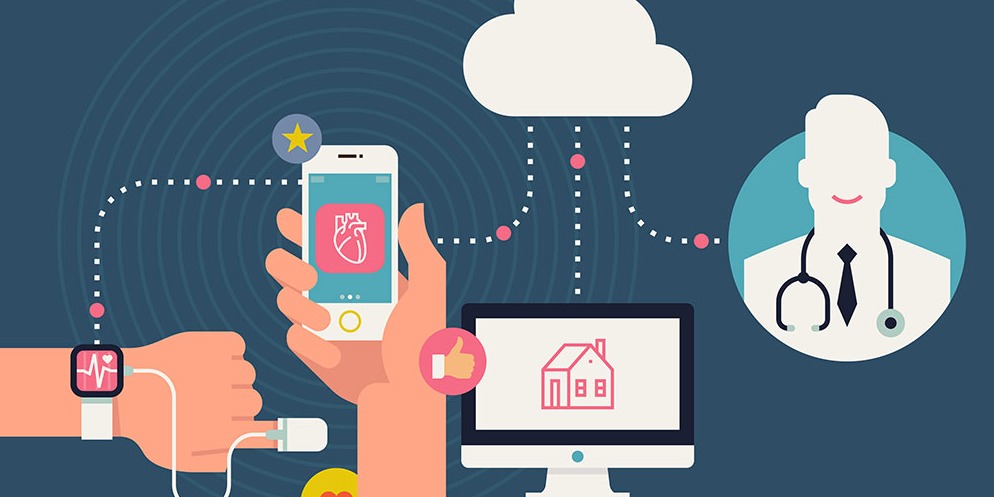 ---
It was long ago when all medical issues were tuned to a traditional tone. All matters including our scant knowledge about LBD diagnosis were restricted to the pale clinic walls. However, as healthcare has adopted the use of the Internet, traditional norms have been pushed to the background.
Digital healthcare is blossoming with multiple advantages. Even though healthcare digitalization has not made it to the ranks of ideal, it has still grown tremendously. A report by the PwC Health Research Institute pointed out that 90% of the hospitals have basic EHRs. This is 9% up from a decade ago.
As innovation takes the cornerstone of the recent health care developments, the bond between the internet and healthcare grows. Forecast by Statista predicts that the value of global digital health market will rise to $200 billion by 2020. The number of telehealth patients is also expected to go up by 20 times between 2013 and 2018. Furthermore, a survey revealed that 84% of the US healthcare executives consider telemedicine as important or very important.
These numbers foretell that the support for medical startups is immense. Entrepreneurs are pushing the envelope to come up with innovative initiatives. The New York Startup, Oscar Health has set the bar high by reaching a billion dollars in valuation. Last year was also rife with successful medical startups. And with the new year, our focus has also shifted to scrutinize new healthcare initiatives that will flourish in 2018. Read on to find out about them:
1. Viome
Around 100 trillion bacteria live in your gut and play a pivotal role in improving your health and weight. Voime is a good startup in this regard to help you better regulate your nutritional matters. The initiative analyzes human metabolism and gut microbiome to dictate the ideal diet for an individual. This, in turn, will help to obtain perfect weight. Since the limelight continues shining on the gut microbiota and metabolic activity, this startup is something to watch out for.
In an email correspondence with VentureBeat, the co-founder, and CEO of Viome, Naveen Jain, also explained the uniqueness of his startup. He said, "There are other companies out there that can analyze your microbiome, but they use 16S testing, which only looks at a portion of bacteria and only at a genus level (any two people have 95 percent similarity in their microbiome at a genus level). We look at all living organisms at a strain level and also understand what they are doing."
2. Orthly
While the authenticity of online digital brain tests is questionable, e-orthodontics is growing by leaps and bounds. The latest step is taken by a medical startup called Orthly. Based in Philadelphia, it aims to revolutionize the interaction between the orthodontics industry and humans and save some dollars. It challenges the status quo visits to the orthodontist with its initiative that allows people to scan teeth at home.
According to the American Association of Orthodontists, 2012-14 witnessed a record 16% increase in adult patients availing orthodontists' treatment. The patient numbers soared to 1,441,000 during the time. Dental care expenses are also on the rise. As of 2015, the expenditure summed to $117.5 billion. In the light of these figures, the revolution that Orthly aims to bring is worth success.
3. Practo
Despite research declaring that waiting in a queue is overestimated by 36%, the wait can be frustrating. This is especially true in the case of getting a doctor's appointment. One healthcare startup that promises to diminish this struggle is Practo. The Indian startup provides a portal to connect patients with doctors. It allows you to study profiles of doctors online and book appointments.
The service started in six Indian cities. Since then, Practo has gained momentum and expanded to Singapore, Indonesia, Brazil, Philippines, Malaysia, and 35 cities in India. It aims to grow more. As for now, Practo claims itself as the top doctor search portal in Asia with 120,000 physicians and 4 million monthly searches.
4. Physitrack
Physitrack facilitates remote physiotherapy. Services revolve around education prescription, clinical exercises, telehealth, and outcome analysis. The initiative integrates telehealth with messaging consultations and enhances patient engagement via its enormous video library. Performance and results are tracked in real-time.
The startup provides home exercise tools for prescription by remedial therapists, pharmaceutical companies, chiropractors, physiotherapists, and health and safety professionals.
Launched in London, Physitrack now has offices in the Netherlands, United States, Australia, and the UK. Just recently, Drchrono, the web's chief Electronic Health Record (EHR) platform integrated Physitrack's patient engagement toolkit in its platform.
5. NeoLight
Fueling on empathy, NeoLight is another medical startup to include in the watchful scope of this year. The initiative develops medical equipment for newborn babies. The products designed aim to eradicate infant health conditions that are preventable such as hypothermia and jaundice.
NeoLight's first product is the Skylife phototherapy bed that cures neonatal jaundice, which victimizes 3 in 5 babies.
Development of diagnostic and therapeutic tools, which cut down hospital readmissions due to jaundice, is in the pipeline. The startup's team is led by Vivek Kopparthi, who is a face in the Forbes 30 Under 30. Backup of the healthcare initiative is powered by big fishes in the industry like Children's Hospital Los Angeles and Dignity Health.
6. Ivenix
In 2016, the infusion therapy market was valued at $15.16 billion and is estimated to strike $27.95 billion by 2022. A medical startup that will help to speed these figures up is Ivenix. This is a medical company that aims to transform infusion therapy in daily life. Drug dosing schemes are increasingly becoming complex, and the demands for patient safety continue.
Parallel to this though, Ivenix revolutionizes the development of infusion pumps. The core designs of IV pump devices have not received an upgrade for over 2 decades. This initiative has, therefore, taken up this job and develops next generation infusion pump system. Since this startup's contribution to healthcare is significant, it is bound to flourish.
---
0 Shares

0 Shares

Trending Now
Trending Stories
Latest
Updates from around the world