Disclaimer: This is a user generated content for MyStory, a YourStory initiative to enable its community to contribute and have their voices heard. The views and writings here reflect that of the author and not of YourStory.
How the engineers of today are evolving .  Zeeshan and his "Climb" towards a change.
0 claps

0 claps

The Indian education system has always been a centre of many criticisms and praises. However, many want a revamped side of it. It takes courage to ignite a change and to live by it is something which requires perseverance and persistence. And amidst all this we come across a person who shares the same tenacity and tends to believe that it can always get better. Mohammed Zeeshan, a young engineer has got along to take a step forward where the youth gets to know a broader perspective of life and career through his start-up The Climber.
"I don't want to change the education system, I want to patch it."
The Ignition
About 3 years ago, when he was in the second year of his college, he along with a couple of his friends were having their usual "Hostel Room" conversations a night before the exam and they realised that all 3 of them wanted to do something other than engineering. His friend wanted to be a writer , he wanted to be an astronomer and another wanted to be an economist. It was surprising that 3 people with such different passions, coming from 3 different parts of the country were sitting in a hostel room in an engineering college in Chennai, studying fluid mechanics, a topic they had no interest in and a course they never felt connected to. But, it dawned on him that this isn't the story of just the three of them but of millions of students stuck in conventional courses due to uninformed career choices and lack of proper mentorship during their high school or early college years. To solve this problem, he decided to launch The Climber - An organisation which would focus on helping teens make informed career choices through curated information and mentoring.
The get alongs
Before the launch of www.mycaptain.in which is their mentoring platform, they used to run a magazine and do events in schools. He borrowed money from his parents to start this venture in August 2013, at the age of 19. Ruhan, Sameer, Fatema and Annapoorni were the first to join him in the venture. A bunch of teenagers in college wanting to do something more than just writing exams and mugging up topics to get placed via campus recruitments, ended up igniting change.
Over this period of 2.5 years, they have evolved into a startup which is now operational in 9 cities and has impacted more than 16,000 students across India. During which they have had the opportunities to give TED talks , were invited by several prestigious colleges across India and were covered by most major media giants in India. From facing bankruptcy and debt to getting out of it and bootstrapping to a 25L+ revenue over the last 18 months and finally getting incubated and seed funded by NSRCEL, IIM Bangalore, this journey was a mentor for them.
Hurdles-By the bay
His toughest phase was November - December of 2014 when their magazine did not pick up as expected and then they were in an external debt. Half of the team had quit and they sustained month by month, generating whatever revenue we could to fund the magazines. But as Reid Hoffman said "If you're not embarrassed by the first version of your product, you've launched too late" the idea had a few glitches and the revamped model rolled out in the form of an organisation which was committed towards the growth of youth not just through the medium of education, but also alternate education. "It was only perseverance that helped us get through that stage and the passion of the co founders towards solving this problem."
What a journey like this teaches?
In the end it comes down to one learning, Perseverance. To build a sustainable and profitable business while pursuing college comes with a lot of challenges and difficulties, having almost zero experience of running a business, they did make a few basic mistakes at first but they learnt and rectified them over a period of time and were successfully able to come out of debt and surge towards great traction and revenue.
There were times when they had to reshuffle their team and structures a few times, they launched a few products that did not pick up in the market initially but all this did not let them down. And as they say," We bounced back from each hiccup and we soared even higher every single time."
This made them go Above and beyond their normal parameters and got them to win the best early stage startup award at Bzzwings - IIM Bangalore's B Plan competition. More than 240 startups competed and they were the youngest pair to win it. The moment the results were announced and the handing over the cheque to him was a moment he could never forget in his life. The Climber got an Incubation and funding offer from NSRCEL, IIM Bangalore for winning Bzzwings.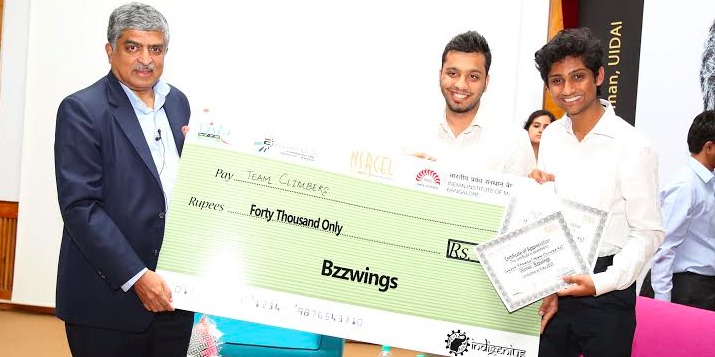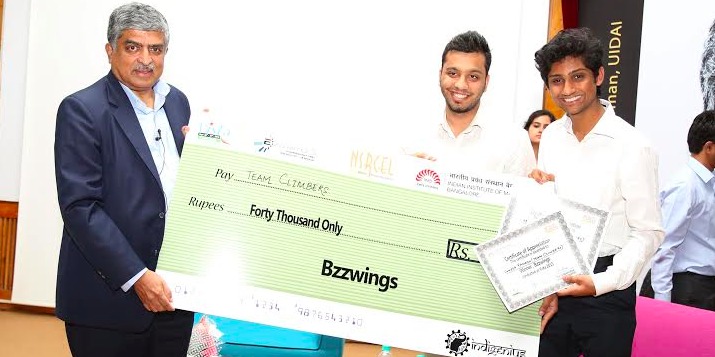 ---
Engineering in India
Engineering is usually presumed to be a "safe" option by more than 10Lakh students every year along with the society as well. What we fail to realise is that only 18% engineers in India are employable. India needs to completely revamp the way engineering is taught in colleges and needs extreme focus on improving Industrial Relations to make sure Engineers are skilled enough to be employed. A focus shift towards innovation, entrepreneurship and research needs to be implemented instead of a focus towards campus placements only. A high school student should also be well versed and well informed about the various engineering fields and their interest and scope before blindly joining institutions and enrolling for whatever course is available.
Next on the roadmap
Zeeshan himself is extremely passionate about solving societal problems using sustainable business practices, while The Climber helps him work on education. Not just that, he also has his interests in renewable energy and agriculture. Via the climber he wants to reach out to students in India across all social and economic demographies and help them in making an informed career choice by connecting them to mentors. He wants to see the youth actively involved in helping and mentoring the immediate next generation. It's a vision which he again looks forward to conquer and with such an exponential growth and having spread across the country rapidly by just being within the bounds of a college campus, Zeeshan and The Climber are committed towards covering that extra mile. Having said that, The Climber is currently in 9 cities and its expansion entities are growing wings. Striving every second to alter and enhance lives, they look forward to spread even more and help alternate education be available for every youth in the country. And as Dr. Napoleon Hill said, "Whatever the mind can conceive and believe, the mind can achieve."
---
0 Shares

0 Shares

Trending Now
Trending Stories
Latest
Updates from around the world
Our Partner Events
Hustle Across India