Disclaimer: This is a user generated content for MyStory, a YourStory initiative to enable its community to contribute and have their voices heard. The views and writings here reflect that of the author and not of YourStory.
7 most frequently asked questions on Texas veteran land loans
Texas veteran land loans provide a great opportunity for veterans to purchase land in Texas


There are many veteran home loan borrowers who are not sure about the requirements of obtaining a Texas Veterans Land loan. Veteran borrowers, therefore, have several questions on Texas veteran land loans. Here are some of the most frequently asked questions by veteran borrowers.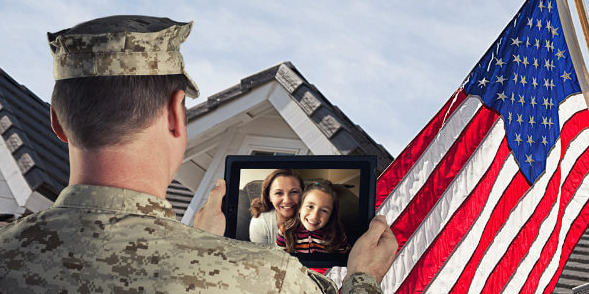 ---
1. Are Texas Veteran Land Loans available for buying land outside Texas?
No, Texas Veteran Land loans are available only for buying land within the state of Texas.
2. What is the minimum down payment I need to make?
You need to pay minimum 5% as a down payment, which is the lowest down payment amount required by any home loan in the state.
3. Is there a minimum property size requirement?
Veteran land loans are available only for those lands that are at least one acre in size (excluding the tract of land that falls beneath a navigable waterway or a dedicated public roadway.)
4. What is the maximum loan that I can obtain?
The maximum amount a home loan borrower can borrow through a Texas Veteran land loan is $150,000.
5. Do I need to pay any upfront fees at the time of obtaining the loan?
When applying for a Texas Veteran Land Loan, you need to pay a $325 appraisal and contract service fee.
6. What if I want to prepay my loan? Is there a penalty?
VLB loans can be obtained for a maximum term period of 30 years and there is no penalty for prepaying your loan.
7. What is the Credit Score required for obtaining a Texas Veterans Land Loan?
The VLB has relaxed credit score requirements for veteran loan borrowers. While it's always better to have a higher credit score, there have been cases when borrowers with credit scores as low as 620 also got approved.
If you are a veteran looking for a land loan or a home loan, it is advisable to seek help of a loan expert who would not only help you through the loan process, but will also advise you on the best home loan option available as per your requirement.
0 Shares

0 Shares

Trending Now
Trending Stories
Latest
Updates from around the world