This is a user generated content for MyStory, a YourStory initiative to enable its community to contribute and have their voices heard. The views and writings here reflect that of the author and not of YourStory.
12 things that make visitors leave your website immediately
What makes visitors leave your website shortly after they open it? Why don't they want to surf it? And what can you do to change the situation?
Maya Gaspar
1 Stories
Friday December 01, 2017,
5 min Read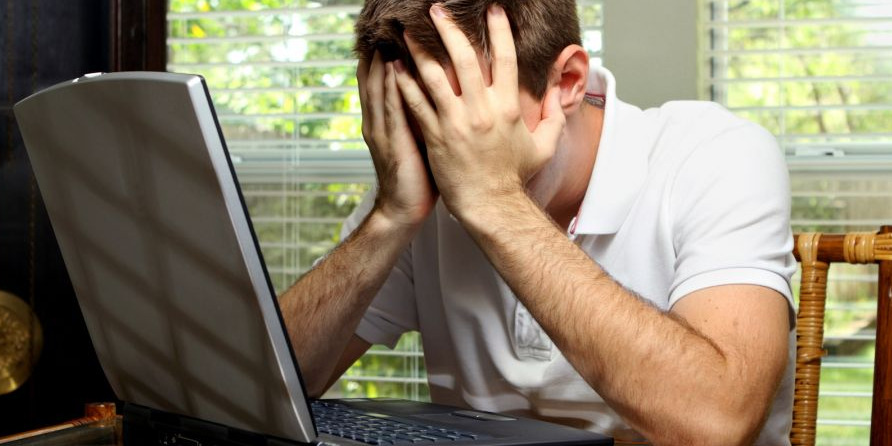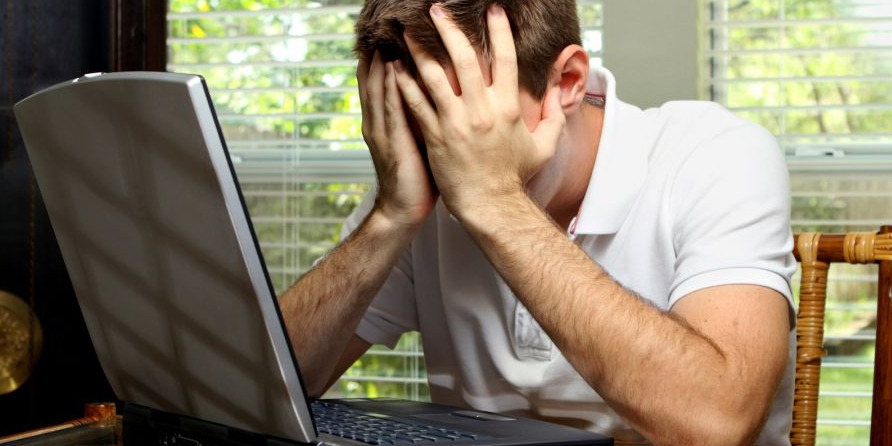 ---
If you think it through, you'll grasp there are much more negative factors than we used to think. If your website has just one of it, it might not be enough to make people leave. But if there are some, it can be fatal for you.
An amazing user experience is something every website wants to create, but very few actually have. The truth is, many websites have at least one of the following issues. So, keep an eye open to eliminate them and make visitors stay longer.
Let's begin with the most appalling...
1. Pop-ups.
Something just never becomes outdated. If you're going to show your visitors pop-ups from the very first seconds, be sure they'll leave straightaway. In case you want to keep showing the pop-ups, at least start doing it after 60 seconds the visitor is on the website. Though, this rule works only if the content is good.
2. Slow load times.
Nobody likes waiting. Your visitors aren't an exception. Many pay for a high-speed broadband connection not to wait while all the pictures on your website load, but to surf the Internet faster. So, do not make people feel they wasted their money. Sure, if a person really needs to visit your website then they'll probably wait. But if they were just surfing the Internet and clicked on your link randomly, it's more likely they'd leave immediately.
3. Autosound.
This "peculiarity" drives visitors nuts like nothing else. When you're looking for some information listening to your favorite music, then opened a website and suddenly got bombarded with all these unwanted loud horrid sounds, you leave the website without hesitation. It's about respect and personal boundaries.
4. No key information.
If a person looks for accommodation and opens hotels' websites, they want to see prices. If they can't find this information after a couple of minutes spent on the website, they'll leave. No one will call you to "find out the details". Too many efforts. Make it simple. Otherwise, you'll lose no matter how awesome your website is.
5. Immediate registration.
What goal do you pursue? To gather secret information? To make a base? Why do you need this? Let your visitor hang around a little. If they liked your content and wanted more, they'll register without a doubt. Just let them choose.
6. Flashes.
Where are we? On the website or in the nightclub? When people browsing the Internet, they probably want to find something useful, and sometimes it requires concentration. Yes, flashes and bright ads can grab the attention, but in a bad way. Give the visitors what they need, and only after that you may try to offer them—civilly!—some additional service.
7. Typos.
Yep, grammar matters. Many typos and grammar mistakes show your indifference, and—what's much worse—your disdainful attitude to visitors. You clarify your audience is not educated enough to be annoyed with poor grammar. And if you don't pay attention to such simple things, how can visitors place their faith in you?
8. No 'About' page.
For some reasons, many websites don't have the About pages. Perhaps, for someone, it seems outdated. But truth is, it's the essential part of a trustworthy website. Often, people visit a website to find more information about the service or company, to know more about the founder, etc. In this case, the lack of such information on the website will more likely makes visitor look for another company than to call you or look for needed information somewhere else.
9. Browser problems.
Each browser has its unique characteristics and settings. Do not focus on Google Chrome ignoring Mozilla, Opera, and others. Explore the market. Figure out what your audience uses. Test, test, then test one more time. Track the tendencies and adapt to them. It's worth your time and efforts.
10. Pagination.
It's the hottest, but the cheapest trick ever. Don't make your visitors to load 5 pages to read one low-quality article. It's foul. If you want your audience to visit more than 1 page, create the original and catchy content, give links to credible and interesting sources, and reap your harvest. Be useful, not cunning.
11. Only video content.
If you want to present your ideas or to talk about your products and services in a video, it's absolutely okay. But creating your video, remember, it has to be of a good quality, be really informative, and take no longer than 3 minutes. Also, text overlapping is a must (in case, browser experiences some troubles or a visitor just doesn't have enough time).
12. Cobwebs.
When you open the website and the first thing you see is a blog post dated 2014, the message is clear—the website is abandoned and there is no reason to stay here. The visitor wants to see «news» or «blog» sections on the landing page, and the last post has to be published at least in the current month. It's as simple as that—your website has to be alive.
Show your visitor you work on your website and keep your ear to the ground. Then, you'll need to solve just one problem—how to increase your website capacity to manage these crowds of visitors you have every day.