Technology trends in travel and tourism industry
Tushar Singh Manhas
5 Stories
Wednesday July 25, 2018,
2 min Read
Disclaimer: This is a user generated content for MyStory, a YourStory initiative to enable its community to contribute and have their voices heard. The views and writings here reflect that of the author and not of YourStory.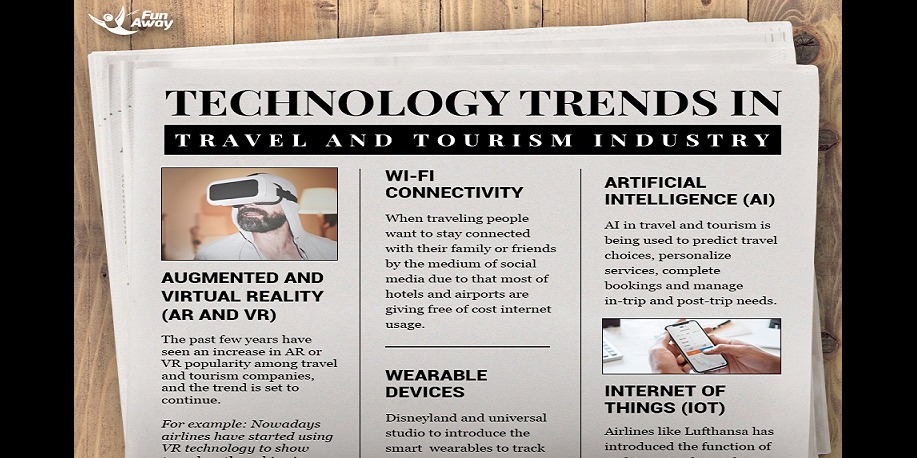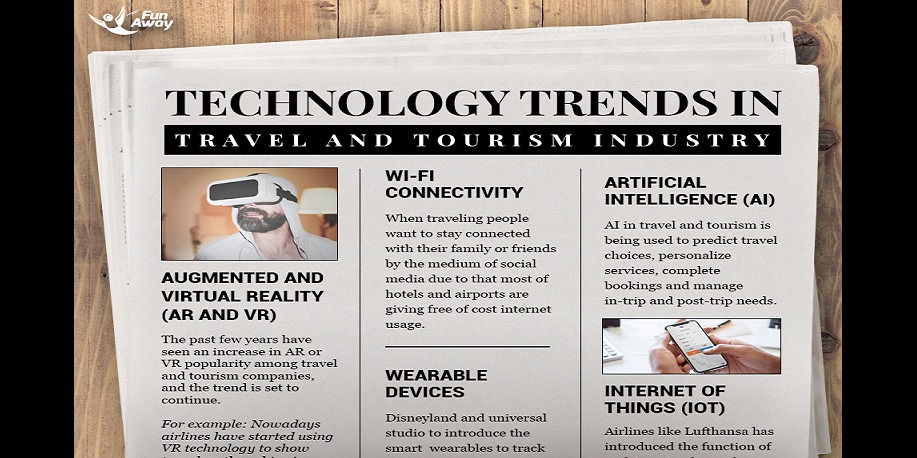 ---
Technology has transformed the travel industry. From customer communication to online booking, the arrival of technology is stimulating changes in the travel and tourism sector. With travelers' expectations and behavior changing over time, technology has helped businesses offer a more immersive experience. Travel and Tourism companies are adopting different types of technologies to improve the customer experience and other aspects.
Here are some of the technology trends that are transforming the travel industry:
Artificial Intelligence (AI)
Artificial Intelligence is assisting the travel and tourism industry in three ways.
• Chatbots or TravelBots
• Machine Learning
• Robots
Many prominent travel and tourism companies have integrated AI into their systems. Here are some of the examples:
1. Lola, a business travel app from KAYAK, combined AI with human agents to provide assistance on flight schedule, hotel bookings etc.
2. KLM, a Royal Dutch airline is using AI to deal with social media inquiries.
3. A luxury hotel operator, Dorchester collection, changed its breakfast menu after AI analyzed negative guest reviews.
Wearable Devices
From Samsung galaxy gear smartwatch to Google glass, wearable devices offer customers personalized experience. Wearable devices can be used in the safety and security of customers while traveling.
One of the most successful launches in the wearable industry is Disney World's MagicBand. It performs functions such as a theme park ticket, guests' room key etc. Till 2017, the company has sold more than 29 million MagicBands.
Virtual Reality (VR)
VR is providing an entirely new experience for the travelers worldwide. For example, through a 360-degree virtual video, travelers can experience a surf adventure (the technology has already been used in the World Surf League).
Also, the South African Tourist Agency has developed VR content that allows customers to experience paragliding through a virtual demo. Travel activity marketplaces are using this technology to give their users a taste of adventure even before they book the activity. Traveler too loves it as this feature helps them make an informed decision.
Wi-Fi Connectivity
While traveling, people want to remain connected with their family or friends. Therefore, Travel and Tourism companies in order to offer a more personalized experience to customers provide fast & free Wi-Fi service.
Conclusion
Technology has revolutionized the travel industry in an optimistic way. It is creating a unique and memorable experience for customers. Also, it promises the travel industry a bright and prosperous future.