This is a user generated content for MyStory, a YourStory initiative to enable its community to contribute and have their voices heard. The views and writings here reflect that of the author and not of YourStory.
Best wedding venue or photographers in India
Every bride and grooms has a dream and fantasy to plan their own wedding with their own thoughts, style, and creativity. The Indian weddings are very popular for its various bright colors, traditions, and rituals
Megha Shop
3 Stories
Tuesday June 13, 2017,
4 min Read
Every bride and grooms has a dream and fantasy to plan their own wedding with their own thoughts, style, and creativity. The Indian weddings are very popular for its various bright colors, traditions, and rituals. Wedding planning can be very interesting but also can be stressful and challenging. You should start planning your wedding in advance with the proper vision on the every part of the wedding segments, so, on your dream day and other functions of wedding you would not face any problem and everything will go smoothly. Here are the tact's from which you can organize your wedding smoothly without any hurdle! Check out more updates regarding weddings at Zankyou Weddings.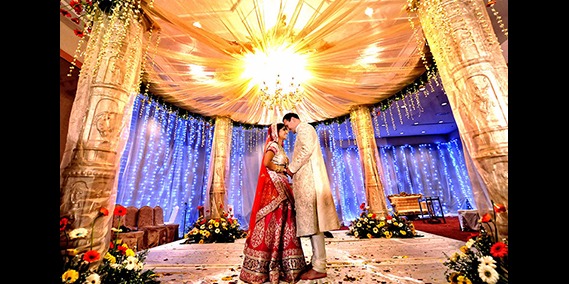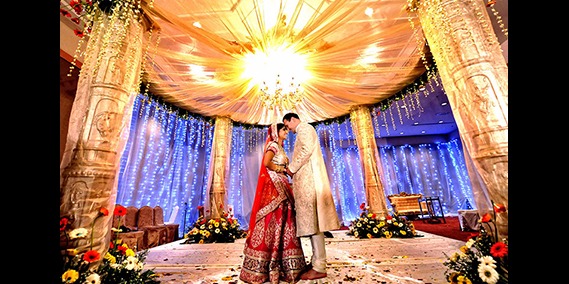 ---
• Venue:
Choosing a venue for your wedding could be a most difficult part of your wedding planning process. Research for the good places with the huge space and proper facilities. Book your venue as soon as possible because if there is any wedding season is going on then it may be possible that it would be booked by another party. However, once your wedding venue is decided then everything will fall in a proper and scheduled manner. You can check Wedding venue in Delhi or Jaipur.
• Theme and Decorator:
Set or select a proper theme for your wedding so that you can decorate your dream day according to your theme. As nowadays bride and groom prefer to have a thematic wedding with a beautiful decoration. You must heir a wedding planner for your wedding so, that they can manage everything in your wedding according to your desire. Wedding themes which are popular in recent Indian weddings are the vintage theme, Rajasthani regal theme, floral theme, Mughal theme and much more. On the basis of these themes the decoration will take place. These thematic weddings make the guests also very passionate and excited to attend the wedding.
• Guest lists:
As in our Indian mentality the guests are the most and the prominent in any wedding or any party. So, decide and make your guests lists which you want to invite in your dream day and other functions. It would help you while naming invitation cards and you may not left anyone important from your family and friends. If your guests are coming from outside then it would help you to arrange a proper accommodation and transport facilities for them.
• Selection of an invitation card design:
As you take a proper time in finding your best outfit for your wedding day than it is also important to choose your wedding invitation card design with a proper creativity and color so, that it would attract most of the guest to attend your wedding day. The wedding card incorporated with wedding date, time, and venue and about other related functions. You are choosing a thematic wedding then your invitation card also matches with the theme of the wedding. Wedding cards should be delivered to your guests with proper time duration.
• Selection of catering:
Food is the important of any wedding ceremony and our Indian weddings are famous for its varieties of food. As our Indians having a great taste buds regarding selecting the tasty food. So, select the best caterer which can cook varieties of delicious food in your wedding and other functions. Take a proper time to finalize the carter for wedding ceremony.
• Wedding clothes and accessories:
Wedding outfit and accessories for the bride and groom is very special. They both want to wear something beautiful and graceful for their wedding day. As your wedding is thematic then you must have to choose your wedding outfit and accessories according to your theme only. You should select your wedding attire that makes you both look different from the others on your special day.
• Photographer:
We take photos to keep it as memories for future. For your special day choose the best professional photographer for clicking your amazing photographs for your future so, that you can see them and revives the old memories of your special day with your special ones. Clicked your pictures according to your wedding theme would be an amazing idea. You can check Wedding Photographer in Delhi or Jaipur.
These tips would surely help you in planning your special wedding day with a great ease. So, go a plan your amazing wedding with these tips.