This is a user generated content for MyStory, a YourStory initiative to enable its community to contribute and have their voices heard. The views and writings here reflect that of the author and not of YourStory.
Buying Diamond Earrings? Know its Different Types!
If you are a woman then you must be fond of jewellery as it completes your look. But designer diamond earrings are in trend these days and if you want to stay in vogue then you must give them a try.
Meena Sara
7 Stories
Wednesday January 11, 2017,
3 min Read
Jewellery has always been the most important accessory for a woman, without which she feels incomplete. A stylish woman can forget anything but not jewellery that completes her look. And mostly, the jewellery is mismatched to give a particular look but it should reflect your personal style. So, the most essential or the accessory that women wear the most is earrings. They never go out without their piece of designer earrings. They have components that can be made up with any type of material be it gold, diamond, plastic, glass, beads, precious stones, etc.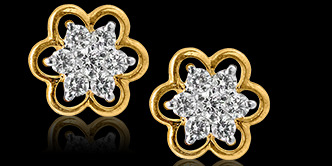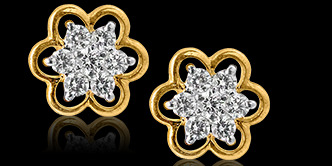 ---
Diamonds are a girl's best friend and every woman desire to buy one during her lifetime. So, if you are looking forward to buying diamond earrings, then it's essential to know the different types of earrings available in the market.
Here are these:
1. Stud Earrings: Studs look elegant as they are mostly made up of a single stone with a metal base that sticks through the earlobe and has a backing for locking it. They are simple yet classy, which never go out of style. Every woman has at least one pair of these earrings. But, nowadays, solitaire stud earrings are in trend, so give it a try.
2. Drop Earrings: These types of earrings usually look like a drop hanging from the ear. They either dangle down from a lever back or hang from a hook. They are made in different types of metal and have diamonds or gemstones dropping down from it. They enhance your overall persona with its wonderful design.
3. Hoop Earrings: They come in classy styles that never go out of fashion. They are also called loops as they have a loop shape that grows through the ear lobe and has a hook at the back. These earrings can be of different types – metal hoops, diamond cut, of different shapes (heart, flowers, stars), single gold hoops, with embedded stones or diamonds, etc. Match them with a p
erfect outfit to look ravishing.
4. Chandelier Earrings: They have been in fashion for centuries and look just superb like a chandelier. They hang just like a light fixture and when worn with ethnic wear adds exuberance to your looks.
5. Jhumkas Earrings: They have also been there for a longer time and different regions of the country have their distinct designs. They usually have a bell shape with a large golden drop that is inside the outer cupola called jhumkas whose end have tiny golden droplets. They can even be circular, or conical dome shape. They are striking and will make you look just wow if matched with the right outfit.
Well, nowadays the stiff competition and online brands have lowered the diamond earring prices and as now they come under the budget of everyone. So, no excuses anymore, just buy the design and earrings that suit your needs, the most. Occasion, facial struct
ure and skin tone, etc. plays an important role in deciding the shape of earrings that will give you a perfect look on your special day. Thus, if you want to explore more variety at affordable prices, then buy designer diamond earrings online and enjoy a chic accessory that will make you the star of every occasion.
---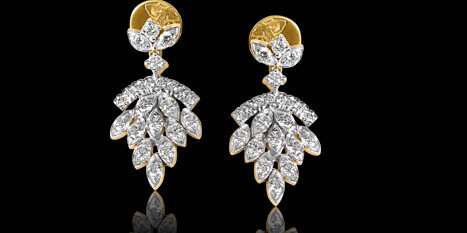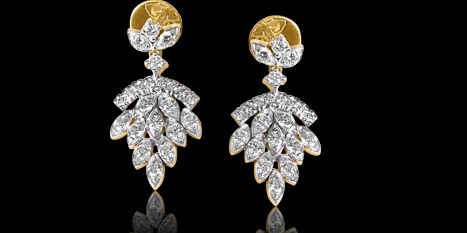 ---