Sharath Kaza, Founder and CEO of Forceites Pvt. Ltd.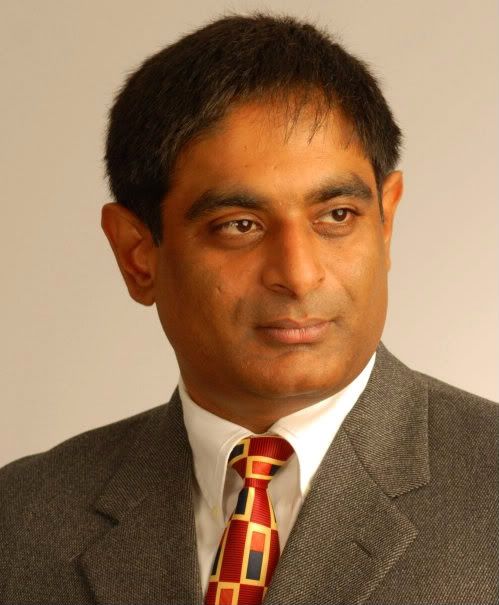 Vantagetrade.com, an automated global stock analysis portal, may well be the answer.
Designed and developed by a team of experienced analysts, statisticians & developers at Forceites Pvt Ltd, the portal uses proprietary trend-tracking algorithms generating unambiguous buy/sell signals, stock picks, suggestions, analysis and alerts, and not just for stocks listed and traded in India, but also on various global stock exchanges.
Going by Sharath Kaza, the CEO of Forceites, an ISO 9001 2000 Semantic web products & services company, investors can enter or exit stocks/markets based on the output provided by vantagetrade; as the focus of this set up is to be the most accurate and reliable source of information.
---
Kaza, an MBA, turned entrepreneur five years ago, with the inception of Forceites. Though he prefers to keep the financial details to himself, one can gauge the growth somewhat from the fact that the company's operations today include 50 employees across two locations.
Being a startup, Forceites had its own struggles. Just generating working capital was a huge challenge, leave alone hiring the right kind of resources in order to establish a strong management.
But, the passionate entrepreneur would rather brave those challenges than lead a "boring" life with a regular job. The excitement in entrepreneurship is immense, as is the satisfaction of having been there, done that on one's own. Success and failure is the best oxymoron, says Kaza, who counts among his role models the likes of Google co-founder Larry Page, Oracle CEO Larry Ellison, Wikipedia founder Jimmy Wales and the chairman & CEO of cloud computing giant Salesforce.com Marc Benioff.
"Looking at the state of economic and financial affairs today, I think entrepreneurship is the one way you can really control your destiny. Also, it's way too easy to get stuck with a mundane job, be in the comfort zone and to not move on. As an entrepreneur, that's a comfort you can't get used to," he maintains.
---

The turning point in the business was the conception of vantagetrade, says Kaza, who has ambitious plans to scale up the enterprise. "Our basic objective is to offer online services to different target groups, investors to begin with. We envision reaching out to global retail investors by offering our info media services."His vision for the future: "A knowledge-based organization driven by progressive technologies, developing disruptive-products and services, derived through sustainable processes and people".
The key requirements would include hiring the best resources to build and run the business; building strong and lasting relationships with stakeholders; analysing numbers; putting in place the right systems; and marketing his products and services.
And his tips for budding entrepreneurs:
* Focus on best practices; and
* Research as much as you can about the area of business you plan to get into, if only to understand if your business idea is really worth pursuing.
0 Shares

0 Shares

Trending Now
Trending Stories
Latest
Updates from around the world