This is a user generated content for MyStory, a YourStory initiative to enable its community to contribute and have their voices heard. The views and writings here reflect that of the author and not of YourStory.
19 and Backpacking Alone
10 tips to go on a low budget and have a great time 
Siddharth Varma
1 Stories
Tuesday November 07, 2017,
4 min Read
I have been keen to travel, without my parents (you will understand if you are an Indian and know how protective Indian parents are). The travel bug hit me early as I joined my father for a really long drive from Gurgaon, Indi to Goa, India and back (about 3600 km) and Gurgaon to the remote Ladakh (about 2500 km of rough terrain), I was ready to travel on my own and, possibly, out of India.
Once in college at Ashoka University, I and a friend agreed that part of the summer break would be spent backpacking across parts of Europe on a tight budget. Unfortunately, my friend backed out and I was left with the option of canceling the trip – a suggestion offered by my parents – or doing it alone. I persuaded my parents and chose the latter. I traveled to Germany, Czech Republic, Austria, Italy and Hungary for about 20 days in August 2017
Despite the limited budget and my share of problems, it was a joyous adventures and lots of learning. I am sharing the tips and tricks I used to ensure that it was a unforgettable trip.
Destination. Destination. Destination
When I started looking at Europe, the conversations were around the popular destinations in Western Europe like Switzerland, France, Germany, the Netherlands and others. I realized that I will be on a tight budget and these destinations will be expensive. So I included Eastern Europe in the agenda. Besides being equally, if not more, beautiful and having an hard to resist old world charm, it's way cheaper. Believe me, it helps when you are looking at the budget every day
---
Hostels are your best friends
Hotels, even B&Bs, are expensive when compared to hostels. I used the app www.Hostelworld.com and found Hostels for all budgets, certainly for my budget. Importantly, they are also the best place to meet new and exciting people... mostly like you who are backpacking, on a tight budget and looking for awesome experiences.
No to McDonalds, KFC and BurgerKing
Myth – McDonalds is cheaper than local food. Reality - local food is cheaper and better. I found that a meal in McDonalds costs around 8 euro, but a box of Doner Kebab in most places is for 3 euro. Moreover, if you want to binge on McDonalds, why bother to travel.
---
Make friends, share meals, save money
Most Hostels that I stayed during my Europe trip did not offer breakfasts. Turn a disadvantage into opportunity. I would ask people, and saw other doing the same, about going out for breakfasts. This way I made new friends, the breakfasts were fun and also cheap, since we would split the bill
Avoid trains…
Pass or no pass, trains are expensive. I would suggest take the buses for inter-city travel. I had picked up Flixbus.com coupons (five trips for 99 Euros), which were way cheaper and equally comfortable.
Hunger pangs
Given that you will walk a lot trying to save money and do local sightseeing, it is a good idea to fill up at regular intervals. My recommendation - hop into a supermarket and buy like 5 sandwiches that can last you a good part of the day. Save and binge on local delicacies
Free Walking Tours
Thanks god for the Free Walking Tours. Hats off to them for what they are doing. My suggestion - take the free walking tour the first day, identify places you would want to visit and then go to those specific interesting places.
Museums
If you love museums, remember most of them have entry prices. Be careful and really be sure about which one to go, else you might be spending money and not enjoy the experience. Believe me, it hurts a lot when you have spent the money and don't enjoy it
Saving data
I was strictly warned by the parents by being judicious on internet data. Like a good lad, I did just that and ensured that all my hostels, cafes were the one with FREE WiFI . I had taken a data pack and with FREE WiFi, I was able to ensure no additional and exorbitant data charges.
Beating boredom
This is one of those inescapable facts of life if you are backpacking alone. At times, despite all the things happening around you and that you had hoped , you do get lonely and the need to have the familiar family and friends. Ensure that you have a book or two or a game on your phone which can be played without internet (save on data charges).
These were few of the tricks that I employed to stay on the positive side of the budget. Hope the learnings inspire confidence to move out and see the world.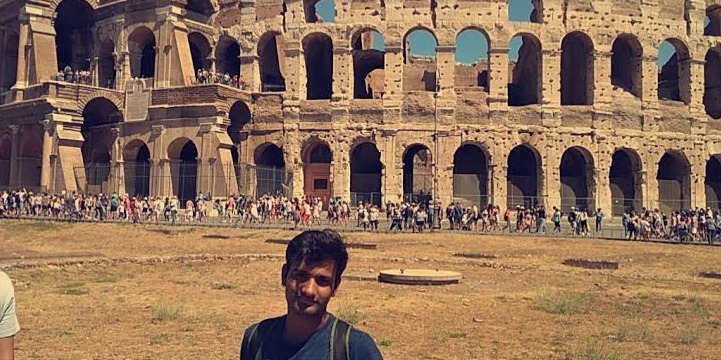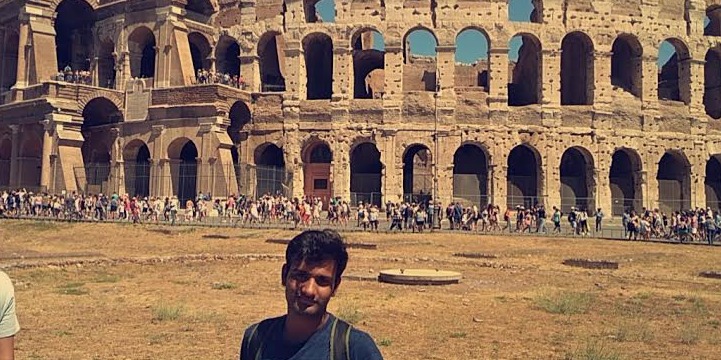 ---