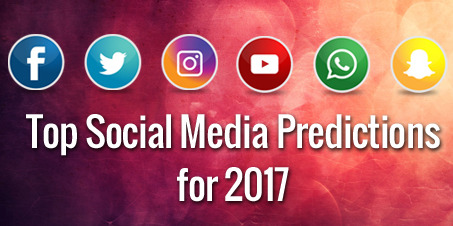 Not just big brands, even local business owners need to promote their products, services and business on social media channels. But, the biggest challenge is the efforts and time needed for it. Well, the best option is to
hire a Social Media Marketing Agency in India
that makes it convenient to concentrate on other important tasks of your business.
Apart from that, here are 5 time-saving social media marketing tools that must be used in 2017:
1. Buffer: This app is well-known as it hosts all your social media accounts in one simple to use dashboard. Moreover, this is an all-in-one social management tool with which you can schedule, manage and analyse posts on any platform. Even tracking the results of a particular social media campaign is possible. It comes at a free cost and also has varied pricing plans.
2. Picktochart: Visual posts are important for social success; thus, this infographic builder tool will help you. Moreover, you do not need designing skills, as by using the pre-made templates, any complex data can be converted into a visually appealing infographic. Even direct sharing to social media channels is possible. It has free and different pricing plans.
3. Buzzsumo: By adding an appropriate keyword in your blog or social media posts, it reaches to a wider audience. Thus, this keyword tool helps you in searching for particular keywords based on topic and the results can be filtered based on different categories – date, content, etc. Only a limited number of keywords can be searched for free.
4. Lastpass: Remembering the username and passwords of all social media accounts is a big concern. Thus, now, forget to enter multiple passwords, as this password manager will help you out. Just enter all your login information into this and it will automatically enter your username and password as and when needed. Even helps in securing accounts by creating stronger passwords. It's absolutely free to use.
5. Bitly: Nowadays, almost all social media posts have a link that is too long and takes away the character count and also destroys the appearance of posts. Thus, bitly helps you in shortening the links before you post. It is free to use.
However, digital marketing is all about doing the smart work. After all, all the time cannot be spent on social media marketing, thus spend it wisely with these tools. Even you can leverage the Social Media Marketing Services of an expert to take your business to new growth with digital marketing. For more updates on Social Media Marketing visit here