This is a user generated content for MyStory, a YourStory initiative to enable its community to contribute and have their voices heard. The views and writings here reflect that of the author and not of YourStory.
What are the top 10 team outing places in Bangalore?
Want to plan a team outing near Bangalore? Here are the top 10 places that are just perfect for a day full of fun and thrilling team bonding outing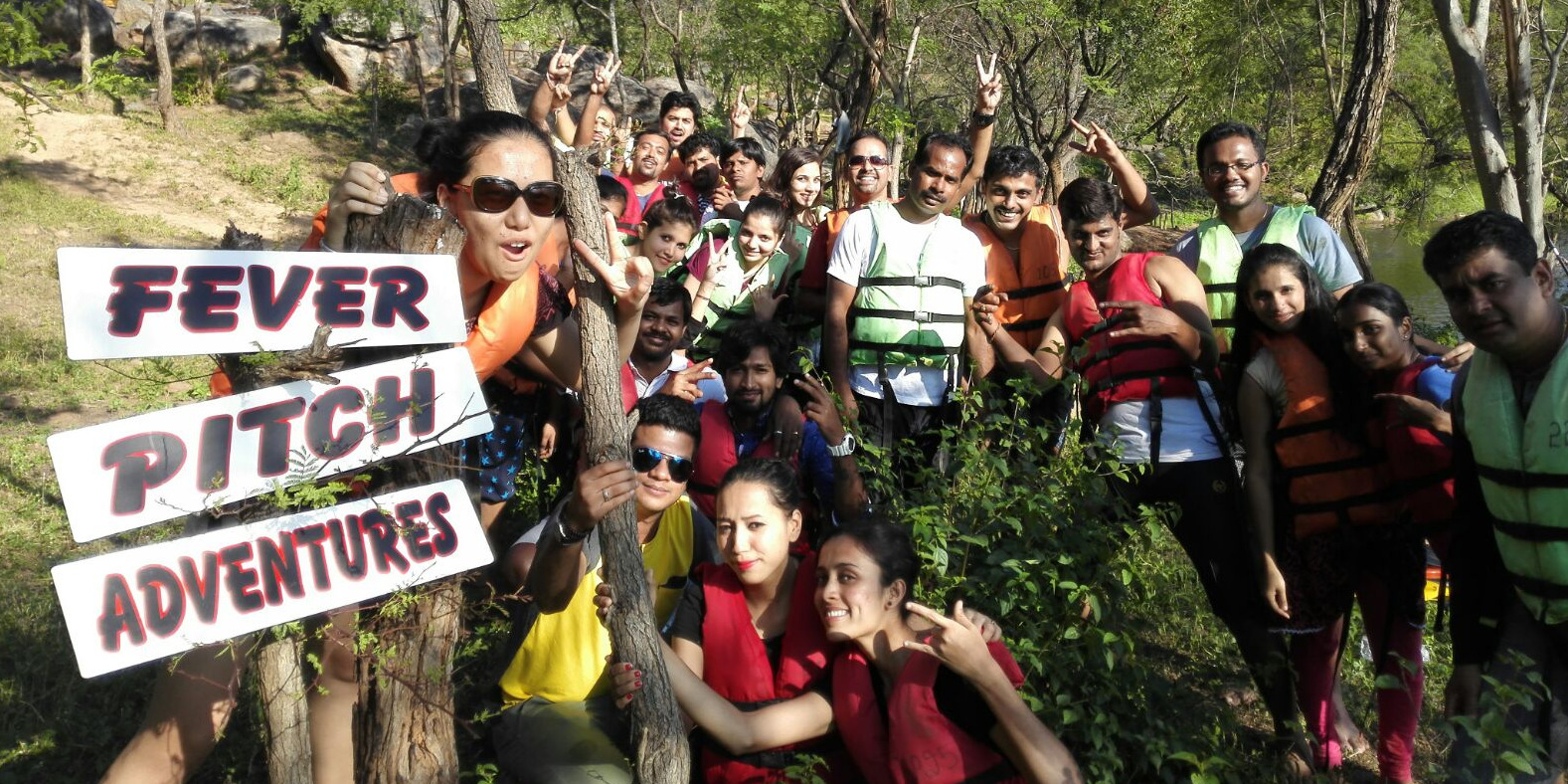 ---
1. Feverpitch Adventure Park: Famous for its adventure zone, the Feverpitch Adventure Park has been the most preferred for team outing places in Bangalore. There are activities like outbound training for the whole team, exciting paintball zone to have fun, camping in the wilderness, water sports live kayaking, canoeing, paddle boat, swimming and fishing, and other team building activities.
2. Prakruthi Resort: This is one of the most visited places for team outings. The resort has a number of jungle safari and jungle survival themed games which can be played individually as well as in groups. Other activities such as paintball, rope course and zorbing are also available. The food served here is great!
3. Kanakpura Nature Adventure Camp: This adventure camp is home to several thrilling activities like boating, trekking, rappelling and dynamic obstacle course. Many team outing happen here as the place is situated on the banks of Lake Hosadiddi.
4. The Underground Resort: This place is famous for its ambience and luxury. The Underground Resort serves some of the best meals and is perfect for a relaxed day away from the workload and chaotic everyday life.
5. Anthargange Night Trek with Cave Exploration: Want to experience a night full of exciting events? Plan your team outing at the Antargange Night trek. There is an exciting night time cave exploration routine here. Situated amidst the wilderness, this is a perfect place to explore how well one manager in the wilderness.
6. Golden Palms Resort: The best way to build team bonding is to play games. What sport is better than cricket?
7. Camping in Waynad Hills at Seagot Banasura: Camping is an excellent way t rejuvenate oneself. Waynad has some of the most picturesque locations perfect for a camping trip. Team outing at these locations are an ideal way to bond with team mates.
8. Urban Valley Resort: Urban Valley Resort has several fun activities ideal for team bonding. To have loads of fun, the team can do activities like paintball. Jet Skiing, ATC Rides, and other such indoor and outdoor activities.
9. Discovery Village: The Discovery Village is perfect place for a team lunch or dinner. The delicious food served by them is famous. Apart from serving a sumptuous meal, this place has activities like swimming, learning zones, camping sites and other such indoor and outdoor activities.
10. Bheemeshwari Jungle Lodges: This place is famous for its natural beauty and the cool and adventurous activities that can be done here. Teams can have a gala time swimming, coracle riding, pool kayaking, trekking or parallel walking.
Team outings are help to encourage team interaction and communication. Team outings are a part of all the corporate companies to help employees take a break from their hectic lives and relax a bit. Another advantage of team outing is that the employees can explore their strengths and limitations helping them to work towards improving them.