This is a user generated content for MyStory, a YourStory initiative to enable its community to contribute and have their voices heard. The views and writings here reflect that of the author and not of YourStory.
Smart business move – Why you should always hire your equipment
When your company requires equipment to complete a project, it's important to think twice before you actually buy that equipment. 
Amelia Atkins
2 Stories
Monday May 22, 2017,
4 min Read
If this particular project is just a one-time deal and your overall business probably won't have any use of the equipment later on, buying is not the smartest option. On the other hand, it's perfectly reasonable to rent your equipment. There are several benefits to this practice so keep on reading to find out more.
Get top quality
When you buy brand new equipment for your business you will probably look for one that's high quality at that point in time. But that's the thing – as time goes by, there will always be advancement in technology and various equipment upgrades to make. This is far from profitable when it comes to doing business. On the other hand, hiring your equipment means that you're working with companies whose main niche is to deliver the best quality equipment so you won't have to worry about this particular issue.
Time-saving process
Hiring equipment is a sure way to save yourself a lot of time. Basically, you can't just simply buy new equipment for your business and start using it immediately. There are plenty of forms and regulations you need to tend to first before actually using the equipment you bought. Companies that rent equipment to others have already finished all the paperwork so that you don't have to waste your precious time.
Check the efficiency
When you're thinking of putting your trust into companies that hire equipment, but are not 100% sure about the efficiency of their goods, you can always try them out first. These companies can provide you with one specific machine so that you can see how they work, how efficient they are and their level of expertise. Most importantly, you will see whether this particular company offers enough expert help. If they do, you will gain another benefit from hiring equipment. Essentially, there's usually no one to tell you what the best equipment for your particular project is when you're buying it from the stores.
The problem of storage
As mentioned, if you won't be needing the equipment once you're done with your project, not only will you not have any use for it afterwards, but you will have a lot of trouble trying to store all that machinery as well. This is why hiring is a clean, effective and smart move for anyone who wants their work done quickly without having to worry about the mentioned equipment later on.
Minimize the cost
Hiring equipment can minimize your overall business expenses in many ways. First of all, you won't have to invest time and money into training your own employees to use a scissor lift for example.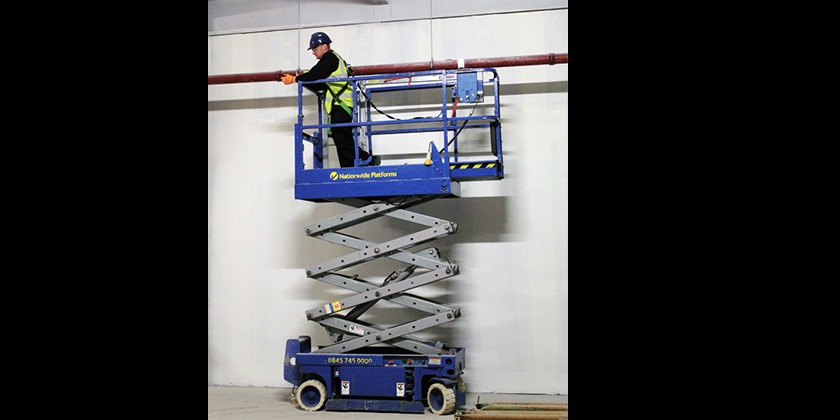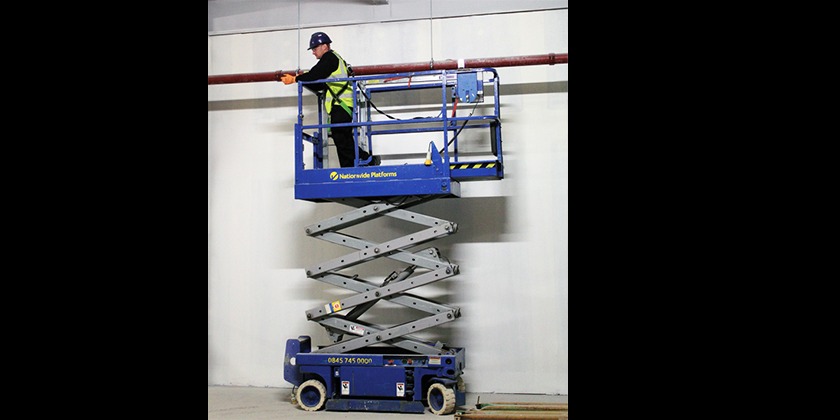 ---
Secondly, you won't have to commit to investing in repairs and upgrades, and usual maintenance of the said equipment. Finally, if your business project takes place far from your office, hiring equipment from local companies in the vicinity of the project site will minimize the transportation costs.
Always get what you need
Even if you buy your equipment and use it successfully for one project, there's little chance that the same equipment will be completely suitable for your other projects in the future. However, if you make it a point to hire your equipment, you will always have the option to customize your equipment list. That way, you won't have to adjust your projects to the equipment you have or constantly buy new machines. You will effectively have the necessary equipment adjusted to the project at hand.
Have the experts work for you
Most companies that deal with equipment for hire will actually provide extra services for you. These companies have their own employees who are experts in operating the machinery. That way, there won't be any unnecessary headaches when it comes to looking for people who can assist you on your business project.
As you can see, choosing to hire the equipment over buying it is a smart business move. This is the quickest and the most effective way to finish all the work that's necessary for your company's project in the most efficient and sustainable way possible.