This is a user generated content for MyStory, a YourStory initiative to enable its community to contribute and have their voices heard. The views and writings here reflect that of the author and not of YourStory.
Is the Indian Youth Reading Enough in this TL;DR age?
Too Long;Did'nt Read (tl;dr) is not a new term for the young. In an age where there is an overload of information and single-minded attention is scarce, do we just wring our hands about declining readership among the youth or do we build solutions that help them know more without reading more?
Gaurav Gupta
1 Stories
Friday January 13, 2017,
3 min Read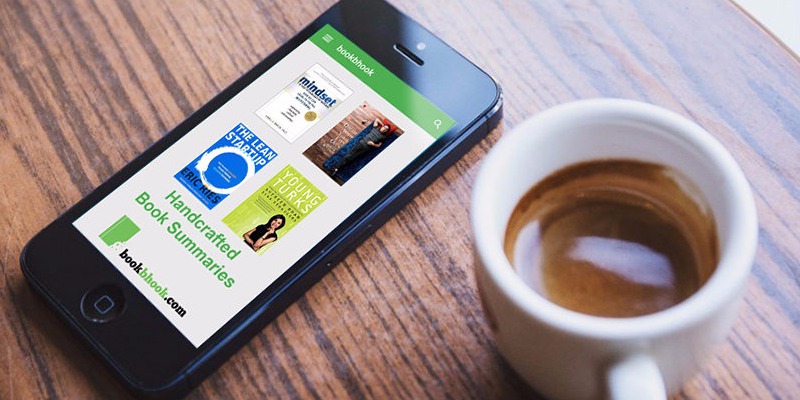 ---
A study recently reported that the average attention span of human beings has declined from 12 seconds in the year 2000 to 8 seconds in 2015 . To put this in perspective, the attention of a goldfish is at 9 seconds. There! Homo sapiens ,with all its intelligence, has an attention span lesser than that of a goldfish. Tim Wu (the much respected thinker who coined the term net neutrality), recently described "attention" as the new currency of the information age, in his book The Attention Merchants.
TL;DR is the young generation's way of saying I am not going spend my money (attention) on you.
In 2009, the National Book Trust entrusted the National Council for Applied Economic Research (NCAER) with Youth Readership Survey,spread across 199 towns, 207 rural districts and 660,000 respondents between the age group 13-35. Key highlights from this most comprehensive survey on reading habits ever done in India:
1. Out of the 459 million youth, 333 million are literate, of which 83.4 million read books for leisure (25% of literate youth). 47% of these leisure book readers are from urban India and 53% from rural India
2. Hindi (33.4%), Marathi (13.2%), Bengali (7.7%) & English (5.3%) are the preferred language for leisure reading.
3. Asked to indicate the purpose of reading from a list of options, 46% chose 'knowledge enhancement' and 19-20% each chose 'pleasure' & 'relaxation'.
4. 47.7% of the sample agreed that reading as a habit was declining on account of advent of TV & internet,poor reading culture & lack of time as the top three reasons. Remember this is 2009.
5. 70% of the youth who had the reading habit were "satisfied with their overall achievement" compared to 58% of non-readers.
How these numbers have trended since 2009 could be anybody's guess. But it is unlikely that overall leisure reading youth population would have gone up, despite growing literacy. When I decided to pivot my hobby of reading into bookbhook.com, I was looking to solve the tension between the two human truths-In this knowledge economy, I need to know more AND YET I lack the time to read to know more. Books carry a strong social currency as a medium to know more, but they take 4-8 hours to read.
I would rather watch Narcos on Netflix in those 4-8 hours than read a book.
Like blinkist in Europe and getabstract in the U.S., bookbhook converts non fiction books into handcrafted short summaries. The bookbhook service is designed for the tl;dr world- with bookbhook you do not need to read more to know more. Why should a Hindi medium educated young entrepreneur in Aligarh miss out on Peter Thiel's Zero to One? bookbhook brings the Hindi summary of the startup bible. Do not like reading at all, not even a 10 min summary? Hopefully a book summary video will get you to know more without reading more?
What are the other solutions that are being designed for the tl;dr world? I am aware of TheSkimm, Finimize & HighBrow apart from , of course, bookbhook. These services have been designed with the assumption that long format and deep reading is on the decline, at least for the majority. And yet knowing more helps you be more successful.
Is there money to be made in this tl;dr business? I will let you know when I have the answer.