This is a user generated content for MyStory, a YourStory initiative to enable its community to contribute and have their voices heard. The views and writings here reflect that of the author and not of YourStory.
Right time to say OLA to taxi aggregator business !!
Waiting for the right moment 
Yashraj Agrahar
3 Stories
Friday November 25, 2016,
3 min Read
Taxi Aggregator business is one of the most wanted and whats seems to be a profitable business. With players like OLA , Uber and others in the business it is definitely a big task for a new start up to hike up to the service capabilities provided by them. So, If you really want to enter this business is there a way, a secret door to enter this highly competitive business. If you want to enter this business today any good market analyst would say it is a uphill task which is true. But there seems to be a way. If not today , its good to start this business tomorrow.
This 12 billion Indian taxi aggregator business ,dominated by UBER AND OLA is run on perks. When i say perks , it only means the incentives and offers given to the customers and drivers to keep them afloat in this competitive market. These incentives and offers mostly cant be provided by a less funded or bootstrapped start up's as there is a cash crunch. Also not to forget the immense money spent by the giants on marketing and advertising.
With millions of $ invested in this business the question one needs to ask, will i survive in this market ?. Will I be able to get the confidence of drivers and customers inspite the excellent service you planning to offer ? Two things are important- one definitely is the confidence and fearless attitude, the second is your capability to give on par services like these aggregators. If the answer to these two things is a YES ! Then you need to know the fact that these aggregators are working on a highly fluctuating and volatile market where they are completely dependent on the drivers who use their cab applications.
Imagine what would happen If the drivers and users delete the app. So what are these aggregators doing for them to not delete their app. It all drips down to the INCENTIVES and Offers. We already know according to the reports that these aggregators are cutting down on incentives and offers to the drivers. Day on day the incentives are reducing, the market is getting even. So what do you need to do to enter this business.
We definitely have heard the saying " early bird catches the prey" but I definitely think otherwise. Let me tell you a small story - There was a Wolf, 2 leopards and a herd of Deer's. The 2 Leopards and the wolf were walking and they saw a herd of Deers and decided to attack. Leopards were definitely strong and fast they ran into the deers trying to attack ,while the wolf waited knowing it's capability. While they attacked many deers were tired and opened an opportunity for the hungry waiting wolf. At the end all three had a catch.
So what you need to learn is to wait. Let the gaints fight out ! Keep your applications ready and wait for the right opportunity. If not today , tomorrow for sure the cash reserves will diminish and there will be not much to lure the drivers or customers with offers and incentives and that is when you need to enter. Pick the market with excellent customer service, At the end of the day consumers always look for good service and if you have that in you with a capability to lure the drivers then you have a chance to capture this billion dollar dream.
SO WAIT TILL THEY FIGHT OUT AND LET THE MARKET GET EVEN !! THERE IS ALWAYS A SHARE FOR YOU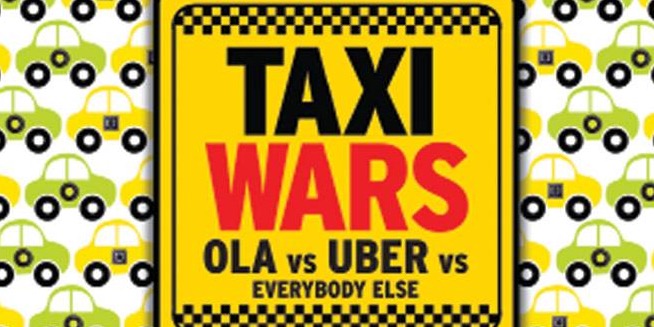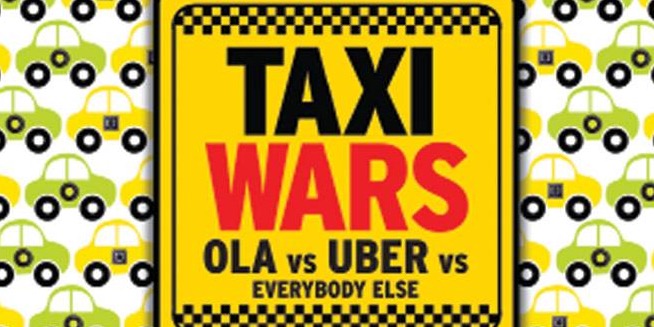 ---