How virtual reality is influencing mobile app development
Recent versions of iOS now support virtual reality applications which have led to increasing interest of VR among iPhone users. When it comes to iOS app development, the businesses now look for possible VR experience which can be provided to their iPhone customers.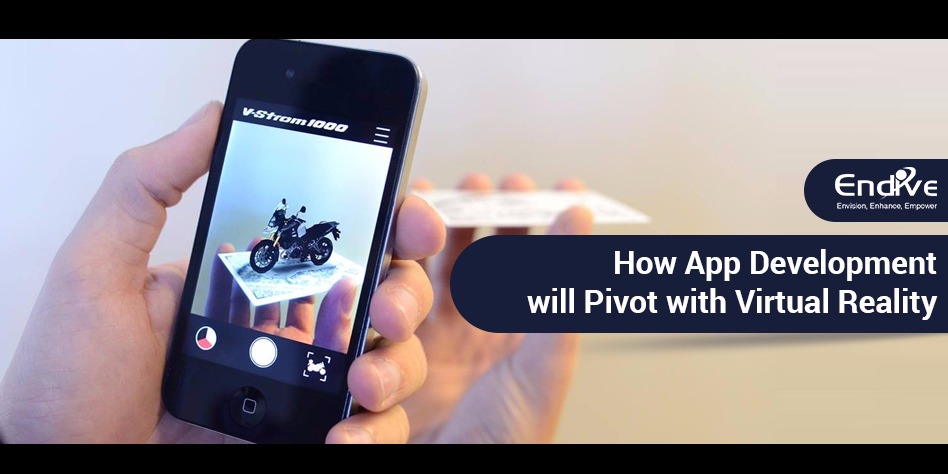 ---
In recent years, we have witnessed numerous technological innovations which we never imagined about. Now, a lot of mobile apps provide the ability to the consumer to play games, roam into unknown territory with navigation capabilities, get offers and discounts at the favorite retail store and even track daily fitness goals and achievements. This has propelled the mobile app development to whole new level, resulting in the creation of state-of-the art app to cater the growing expectations of the customers. One of these technologies is Virtual Reality and its applications which have transformed various businesses and activities to whole different level. Its impact can be seen in gaming, real estate, retail stores, etc. where consumers now want realistic experience for entertainment, testing products, etc.
Recent versions of iOS now support virtual reality applications which have led to increasing interest of VR among iPhone users. When it comes to iOS app development, the businesses now look for possible VR experience which can be provided to their iPhone customers.
Many iOS developers are now pivoting away from standard mobile applications and focusing on virtual reality programs. These applications similar to 3D type provides you a medium to experience a virtual world which reacts to a human's presence in the form of an avatar or simply via a headset on an iPhone or Android. This device then puts the person in the midst of all the action in games, documentaries and even in movies. Since the notion of being in an alternate universe is quite alluring, it sometimes leads to removal of the need to experience the events in reality. For instance, a person can now travel to the remotest part of the world while remaining in the comfort zone and convenience of his home. So when it comes to hire an iOS developer, make sure that he is aware of these recent advancements and applications made in virtual reality.
Applications based on virtual reality has been in practice for quite a long time especially for training pilots in simulators or even teenage drivers. Video games have been the early adopters of VR applications, and now with the brilliant experience provided by VR, it is giving tough challenge to standard mobile applications. The applications of these programs are quite important in medical schools as it allows the students to practice surgery and other operation on a VR app rather than on a cadaver. Engineering students can now construct virtual homes and bridges as they work towards their degree. Even prospective teachers can sharpen their teaching skills in a virtual classroom. This opens a great market for any iPhone app development company.
Even though people now use mobile apps on a daily basis, few experts contemplate that standard applications are facing dearth as they will be replaced by virtual reality based applications. Another reason is the glut of mobile apps which are available for free download. More often, people don't like to spend money on purchasing any app even though there is a better quality alternate app is available. But then there are opposing views that say that developers are able to achieve success with mobile-app install ads. It may be a safe assumption that mobile apps are not going to die soon, but they have to adapt according to changing scenario and latest technology. When it comes to iPhone users, the companies involved in iPhone application development must change themselves to make room for Virtual reality to provide the users with the best experience.
Virtual reality sales will reach to great heights, as per industry experts. According to them, over 170 million users may be experiencing VR by 2018. It is projected that by 2020, entire Virtual reality market size could worth up to $30 billion. With such exciting figures and increasing demand of average user for these VR apps make the shift away from basic mobile applications quite obvious.
The potential of Virtual reality applications in industries, small businesses, and the government is quite high. By making an investment in this technology and increasing customer base of iPhones, any iPhone app development company can reap impressive profits. Along with this, virtual reality is also playing a key role in improvising the quality of life of people. Even though reality can't be replaced by virtual reality especially regarding experience, but this latest technology has made significant strides in providing life-altering perspective to people around the world.
---
Want to make your startup journey smooth? YS Education brings a comprehensive Funding Course, where you also get a chance to pitch your business plan to top investors. Click here to know more.
This is a YourStory community post, written by one of our readers.The images and content in this post belong to their respective owners. If you feel that any content posted here is a violation of your copyright, please write to us at mystory@yourstory.com and we will take it down. There has been no commercial exchange by YourStory for the publication of this article.


Trending Now
Trending Stories
Latest
Updates from around the world
Our Partner Events
Hustle across India