This is a user generated content for MyStory, a YourStory initiative to enable its community to contribute and have their voices heard. The views and writings here reflect that of the author and not of YourStory.
Peace Yearner
Uncertain but Content Journey of a Senior Citizen
Sonali Sapna
1 Stories
Saturday January 13, 2018,
3 min Read
Jeevan Ki Anubhuti old-age home is an elderly shelter with basic facilities where nobody has to pay such lump sum for a room in Jaipur, unlike the private old-age home. A 21 YO print media reporter-cum-intern, Richa came to do a story on "the condition of senior citizens in an old-age home". She got two hours to have the conversation with the senior citizens. After pleasantry exchange with an 87 YO retired government employee, Prakash Verma, he started talking about his family.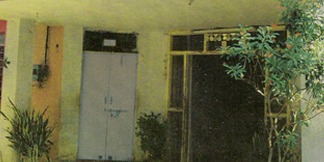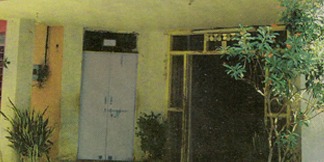 ---
Prakash: Richa, I have always lived my life on my own terms without caring about the society and its rules. You must be thinking that everybody flaunts that...hahaha. How many divorce cases you have heard from your grandparents' time?
Richa: Divorce?
Prakash: I along with my wife amicably decided to separate our paths to avoid negative environment for my son, Rohit. She still lives with Rohit along with his wife and grandson. I thought I would have to be alone since then. But Amit used to visit me frequently. He didn't want his Dadu to be in the devious zone of loneliness.
Richa: Your grandson loves you a lot. That's really sweet.
Prakash: Even my son and wife visit me on few occasions but they also depend on Amit that he will take care of me and my needs.
Richa: When did the last time Amit come here?
Prakash: It's been more than the three months now. I need few medicines from outside. I thought when he will come I will ask him to get it. But...
Richa: Why is he not visiting you now? Didn't you call him? Has your son stopped him to come?
Prakash: Oh! You are taking it all wrong. Amit is my grandson just like you are my granddaughter.
Richa: I am getting confused.
Prakash: Around 25 years ago, a boy from a nearby village came to study in Jaipur and thought to support his expense by working here. Another reason to work here was to get the shelter because he was not getting any room due to him being a minor. It was not only the case with him. When I moved to Jaipur I was 63 years old. Even I couldn't find any room. I was told that senior citizens often stay alone and die alone, and then it becomes the problem.
Richa: They literally said like that.
Prakash: Anyway, the dadu-pota duo started living a happy life after the house-hunting. Flat-owner alike you never doubted our relationship because it became real for both of us. 15 years ago, he got married and came home with his beautiful wife, Suman. She was a working-woman and started having many problems with my stay as she had to do a lot of things for me, for a say, cooking before leaving the house. Of course, everybody can't accept a fake grandfather? After five years, one day, Suman complained about me that she already has to bear a lot of their relatives' visits and I was not even the blood-relative. I had to leave now. And It's been 10 years I have again taken shelter here. I thoroughly enjoy living here. And I get to meet a lot of young kids just like you and Amit. It's better to live alone in peace so that I can die peacefully, than in chaos and hateful environment.
The day I got separated with my wife, I knew all I was yearning for was PEACE. I am at peace, trust me, regardless of few problems.
PS: Inspired by a true story with minor changes. Names and places have been changed for hiding the characters' identities.
---