Disclaimer: This is a user generated content for MyStory, a YourStory initiative to enable its community to contribute and have their voices heard. The views and writings here reflect that of the author and not of YourStory.
STEAM Learning- Why add the arts to STEM?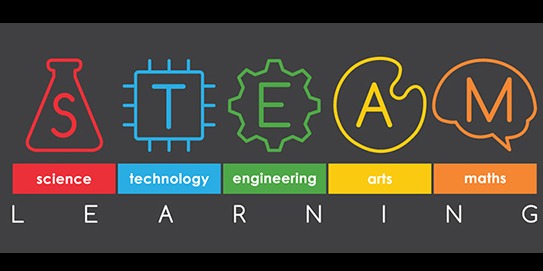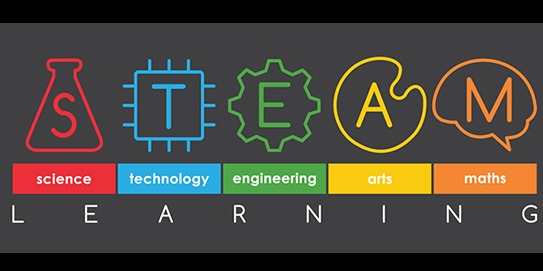 ---
The International Robotics Olympiad recently came to a close and in what can be seen as a great boost to STEM education in the country, India played the host of the international event. The event was a great success with students of all age groups giving shape to their innovative ideas in the form of bots who could also perform the role of footballers, among others. Clearly by imparting ever more STEM knowledge, the nations are headed towards creating a generation of students who are equipped with the 21st century skills and consequently ready to join the workforce.
But could we be possibly missing out on something? What about the arts? Are the arts really just for aesthetic appreciation and have no practical implications?
The highly recent, intuitive process of STEAM learning, seeks to answer these questions.
Understanding STEAM learning
As the acronym suggests, STEAM is a process of learning which integrates arts with science, technology, engineering and mathematics. STEAM is a way of bridging the conventionally-held disconnect between the science and arts and leveraging on the principles of arts to maximise the output from STEM learning. Creativity, wonder and imagination—which lie at the heart of the arts—blended with the critical thought and enquiry of STEM. It allows students to connect their learning in these critical areas together with arts practices, elements, design principles, and standards to provide the whole pallet of learning at their disposal.
So when we marvel at Michelangelo's sculpture of David or his paintings and learn that his interest in anatomy aided him in his accurate human depictions, we are witnessing an output of STEAM learning. Or when Einstein says that all great achievements of science must start with intuitive knowledge and that the theory of relativity was a musical thought that came to him intuitively, his words echo the principle of STEAM.
Why STEAM?
An obvious question which can crop up is: "If we add arts to STEM, doesn't that include almost everything? Wouldn't that be defying the very idea of a specialized curriculum directed at achieving specific goals? Wouldn't we be then going back to the same traditional process of teaching-learning, where students are required to study everything?"
While this is an important question to ask, it needs mention that the basic principle on which a STEAM curriculum is crafted is "integration". It is not merely requiring students to study arts along with STEM subjects in isolation, but rather studying these subjects in a manner that the arts facilitates and strengthens the understanding of STEM. To state an example, Nadji, a maths and science teacher at Interlochen Arts Academy, explains the concept of torque through ballet positions like arabesque and asks his students to create a musical instrument from scratch while also writing a paper explaining the scientific concepts they experienced while designing and using the instrument—like frequency, heat transference, sound waves, resonance and harmonics.
If we ponder about the total amount of time children spend studying, both inside the classroom and self learning, we should understand that teaching them or having them study in traditional methods, will sooner or later drain their interest. STEAM, on the other hand, can bring in that element of enthusiasm and challenge, required to engage students' attention and make academic learning something students could look forward to. Also in a classroom there might be students facing difficulty with STEM subjects and hence are resigned towards them. Blending creative writing, design, music or dance with STEM learning can bring these students to the centre of the circle of learning.
STEAM can also be a great way of setting the foundations of STEM for young children. An interesting instance of this is the Scrapyard Challenge Jr., a workshop which adapted arts and design to provide the STEM to STEAM experience. The workshop was participated in by a group of sixty children between ages 4 and 11, and their parents. The end products of the workshop were playdough sculptures lit with LEDs, noisy stuffed animals, simple robots and plastic bottle violins. The Draw Bots made from mail-order kits, for instance created drawing and explained concepts of motion and electricity. Parents and teen-facilitators of the children—all of who were themselves inexperienced—created a simple circuit from low voltage battery and motor and placed the circuit in plastic cups. The assembled Draw Bots were then placed atop a white paper fixed to the floor. The markers attached to the outside of the cups, make patterns of the movement of the bots. The colourful paths traced by the bots allow students have a physical representation of motion and also gave away the information that electrical energy powers machines.
Like all unconventional teaching-learning methodologies, STEAM will also initially seem challenging to teachers and students alike and might even meet with reluctance. However, the many benefits need to be considered, first by the facilitators—teachers and parents. This should then be driven home to the students who over a period of time would ingrain the principles of STEAM learning and themselves come up with interesting and innovative ideas to brighten up their learning process.
0 Shares

0 Shares

Trending Now
Trending Stories
Latest
Updates from around the world