This is a user generated content for MyStory, a YourStory initiative to enable its community to contribute and have their voices heard. The views and writings here reflect that of the author and not of YourStory.
Google allows you to submit URL's through search engine now
Anil Yanamala
3 Stories
Thursday June 29, 2017,
3 min Read
The best SEO company or an individual desire is to make their website online presence. Just online presence is not enough these days as competition is rising day by day. The website should list at the top of the search engine results (SERP) in order to acquire a handful of audience. Once, your web pages are listed on top, undoubtedly that website will get sufficient web traffic which finally obtains leads.
But, the problem comes with crawling and indexing of your web pages by Google bots. If you would like to know how Google bots will work in short form here is the process.
Google is set up with enormous data stations in which some thousands of servers are located. Google will store all your web data (web files) on those servers. Google bots are built with algorithms that can reach Google servers, crawl and index the relevant information based on the user's search preference. If your web files are not stored on the servers properly, your web pages may not index by Google bots on the search results page. The reasons behind this may be many. The technical issues of your website also might be the reason.
In this case, Google is offering to submit your web pages manually through search engines. Of course, Google is already offering this facility through Google webmaster tools. This is a familiar process too. But, that process is bit time-taking and need some awareness of it. Now through Google search engine, anyone can submit their web pages manually.
This is what actually Search Engine Optimization (SEO) will do naturally.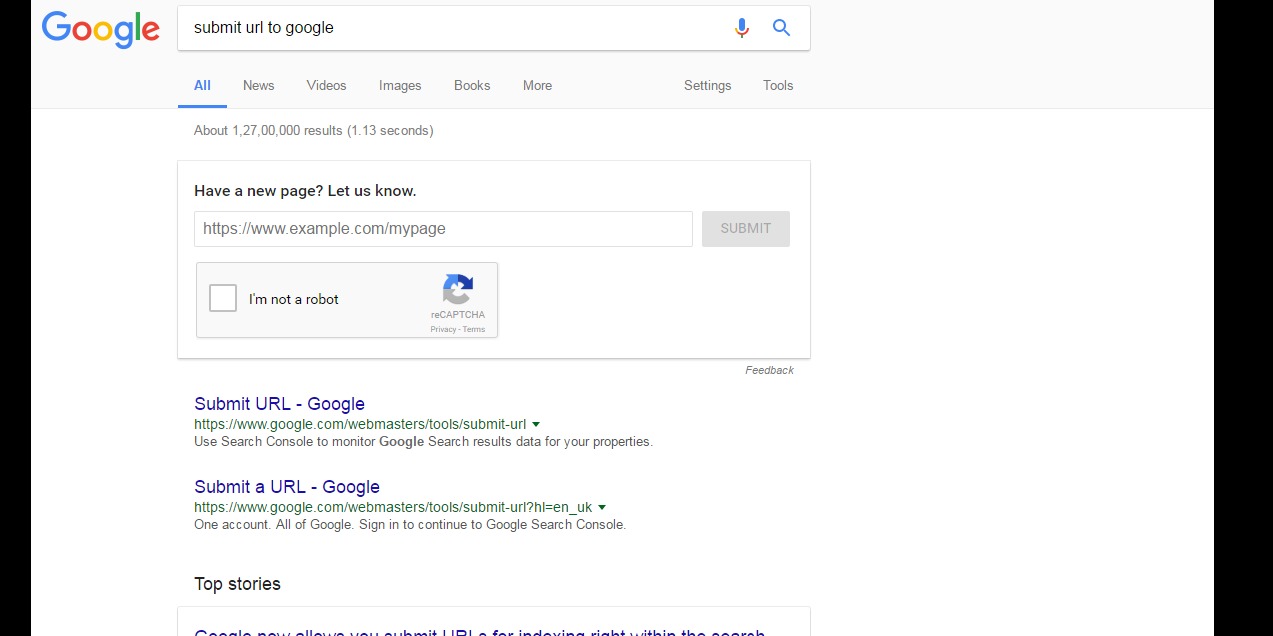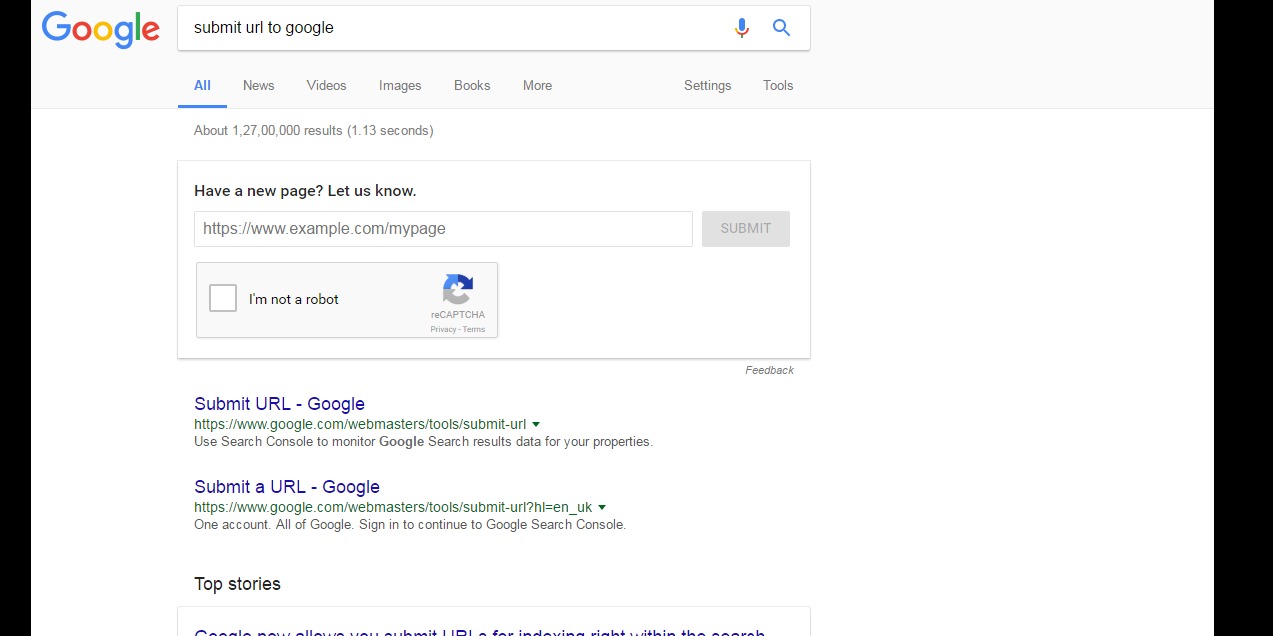 ---
In order to submit your web file manually, type "Submit URL to Google" in the Google search engine. It will show you a field in which you can submit web files.
How to submit website through Google Webmaster tools?
The Google webmaster tool is the Google own free tool. It allows webmasters to check the index status, crawling analytics, search analytics and error reports of a website. Google webmaster tools are also called as Google search console. It is built with some sets of tools in which webmasters can submit their website, sitemap, can check website health reports like crawl errors, index status, redirect errors, robot.txt errors, etc.
You can check the links that are directing your website (External links) and the links within your website (Internal links). With this, you can calculate the number of quality backlinks your website has. Google search console will show you the "search analytics". Search analytics is the keyword suggestions in which your website has indexed which users searched with those keywords. Webmaster tool will show you the CTR, position, click rate of your web pages.
Through search console, you can submit your website manually if your web pages are not indexed in search engines.
To do so, log in to your Google webmaster account. Click on "Crawl" option from the left menu. Select "Fetch as Google" from the menu. Copy your website URL that you would like to index in search engine. Paste it in the field of "Fetch as Google" and click "Fetch".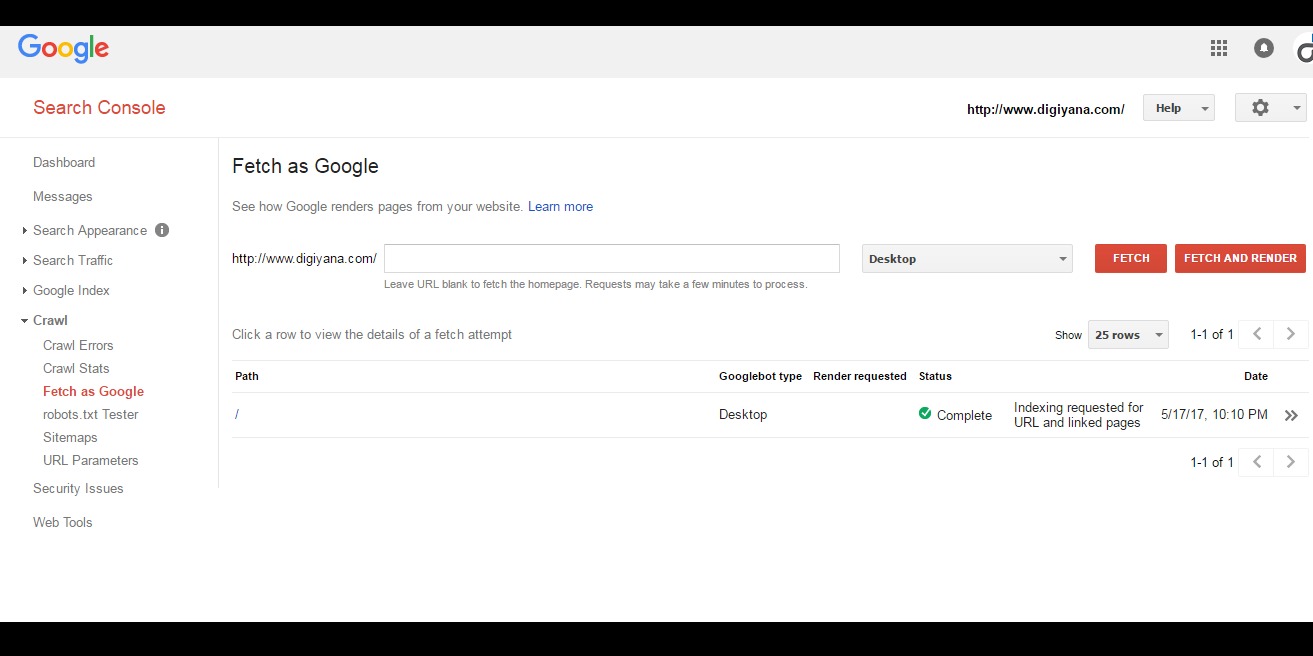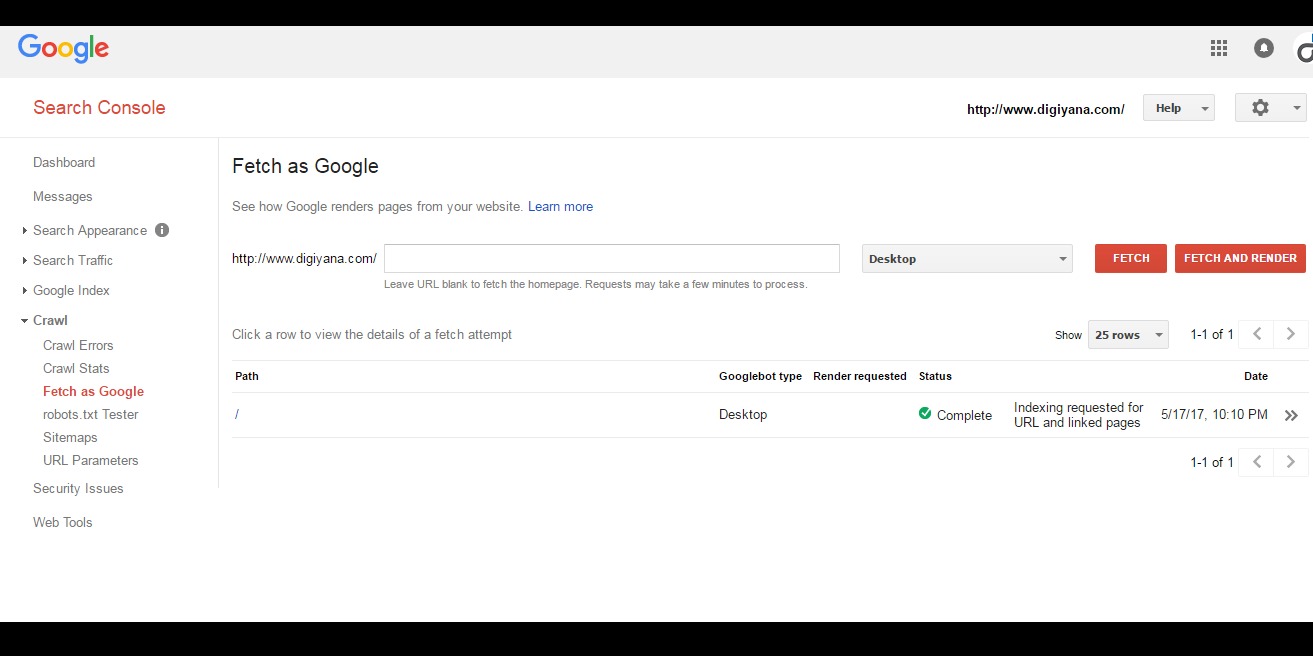 ---
Finally, remember one thing. Every webmaster individual, from the best SEO company, should be aware of the Google webmaster functionality. Thoroughly webmasters should check the status of the website in Google search console.